Faculty retirements
A page within Academic Affairs
Sarah Shillinger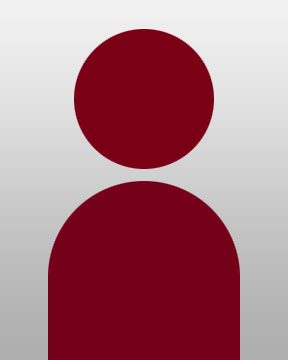 Sarah Text
Emeritus
Sarah R. Shillinger (Mohawk) came to the University of Wisconsin La Crosse to in 1994 after completing her doctorate degree in History at the University of Pennsylvania.
Shillinger, a specialist in American Indian Studies, was hired as the first faculty member in what was then, the Institute for Minority Studies. Shillinger taught several courses in the Institute and lectured publicly on a host of topics including the genocidal atrocities committed against Native Americans.
In 1995, when both the University and UW System struggled to address the cultural and intellectual interests of students of color, Shillinger advocated for the need to provide academic support services to first-generation students of color. Shillinger acted as instructor and moderator for a Social Action Theater course that addressed "racism, poverty, homophobia, and language discrimination," anticipating the need for performance activism that today exists as groups like ATP (Awareness Through Performance).
Sarah's research on the negative implications for the abuse and misappropriation of American Indian cultural symbols highlighted the need for persistent and consistent campaigns to abandon American Indian mascots, a move UWL had only made four or five years previous to Shillinger's hiring. Continued research in this area over the years resulted in the 2008 publication of Sarah's book – A Case Study of the American Indian Boarding School Movement: An Oral history of Saint Joseph's Indian Industrial School. Sarah has been a longtime supporter of and volunteer at The Ho-Chunk Nation's Three Rivers House, and worked as a critically important part of the Hmong Studies Certificate committee and has advised numerous ERS minors.
Sarah remains a voracious reader, a Friend of the La Crosse Public Library and wishes to drive across country in an RV in her life-long quest to learn beyond the halls of academia.
Darlene Lake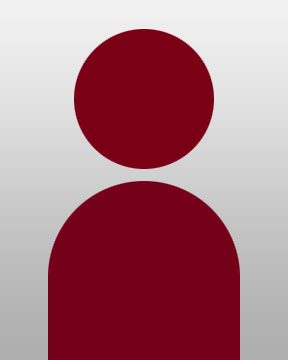 Darlene Text
Emeritus
Dr. Darlene Lake has been a member of the Global Cultures & Languages Department since 2000. Before teaching at UWL, Dr. Lake taught at nearly all levels of public and private education. Dr. Lake's goal in her classes was to engage all students and treat them with respect. For her efforts, she was awarded the College of Liberal Studies Faculty Recognition of Excellence Award for Teaching (2004), was the Honored Educator for the UWL Chapter of Kappa Delta Pi, the International Honor Society in Education, (2007), nominated by students to be an honorary member of the Golden Key Honor Society (2018), and twice for the Eagle Teaching Award (2019).
Dr. Lake's scholarship was diverse: her publications and presentation included subjects as varied as detective fiction in the Spanish-speaking world, Latin American Literature, and service learning. For a number of years, Dr. Lake led service -learning trips to Ecuador during J-term. In Ecuador, students partnered with an Ecuadorian community to build houses, work in a bamboo forest, repair homes to prevent flood damage, and improve school buildings. One hundred and fifteen students participated in these trips over the years, and in their final reflection exercise many stated the trip was "life changing, "eye-opening," and "unforgettable."
For 11 years Dr. Lake was the advisor for Epsilon Theta, UWL's chapter of Sigma Delta Pi, the National Spanish Honor Society, for 12 years she mentored Amity Students (Culture and Language Ambassadors from abroad), was a member of the Wisconsin Placement Exam Committee for 8 years, and was the advisor for many under-graduate research projects.
3 words students have used to describe her:
Compassionate, open, funny
Fun Fact: As and adult, Dr. Lake has lived in five different countries.
Robert Jecklin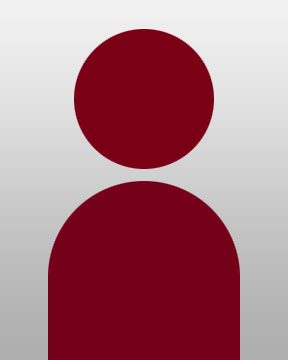 Robert Text
Emeritus
Not only was Dr. Jecklin a long-time faculty member of HEHP, but he's also an alumnus of the undergraduate school health education program; there is certainly something special about that! Bob joined the faculty here for a second time in 2006, he had previously taught from 1979-1984. Bob served as a Fulbright Scholar twice, once during 2014 and the second time in 2018. Both of his Fulbright's were in Azerbaijan at Khazar University and Azerbaijan Medical University. Dr. Jecklin's primary research interest has been in the retelling of human stories of health-related learning. Most of his time as a faculty member Bob has taught PH 200 (Public Health for the Informed Citizen), HED 320 (The U.S. Health Care System), & HED 473 (Health Aspects of Aging). Bob had significant experience in school health programs, health care, voluntary health agencies and public health agencies, these experiences have been highly valued by the students he has engaged with. He is incredibly dedicated to teaching and challenges students to think critically about public health issues and develop competencies that prepare them to be outstanding health education specialists. Bob has a genuine interest in the health and well-being of students and acts on those convictions, and students are able to tell that he is there for them to develop as young healthy adults and grow as professionals. He can see the best in a situation and in a person, no matter what the situation is. Bob is a good colleague, a committed educator and mentor for the students, and an advocate for social justice issues. His wisdom, kindness, integrity, and humor are greatly appreciated.
Carol Zehms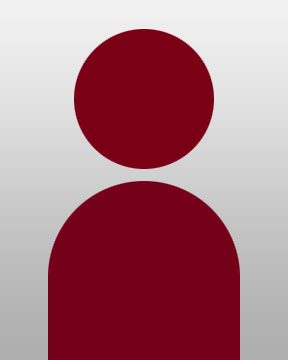 Carol Text
Emeritus
Dr. Zehms received a Bachelor of Science degree, dually majoring in Elementary Education and Special Education, from UW-Oshkosh in 1990. She taught students with exceptionalities, kindergarten through grade six, in Lomira and Campbellsport, Wisconsin. While teaching in public schools, she pursued her Master of Science degree in Learning Disabilities from UW-Oshkosh. Dr. Zehms received her doctorate in special education from Southern Illinois University-Carbondale in August of 2000. In 2000, Dr. Zehms started her career at the University of Wisconsin-La Crosse as a faculty at the Department of Educational Studies (DES), Special Education. She served as a program director for the Special Education program for over a decade and a member of the Special Education Professional Learning Community for 8 years. She passionately taught special education courses in both undergraduate and graduate Special Education, Reading, and Psychology programs as well as two special education courses for all education majors. Her research targeted reading instruction and language disorders in support of students with exceptionalities. While her students consider her as "a great advisor and an even better professor" and "aspire to be as passionate and caring as she is", her colleagues see her as a great mentor and a leader who established the special education program to what it is today. A fun fact for Dr. Zehms is that she loves being outdoors and watching eagles by the river as well as making bread by hand (although she admits that she also cheats and uses a machine). Dr. Zehms has been recommended to receive emeritus status.
Mark Gibson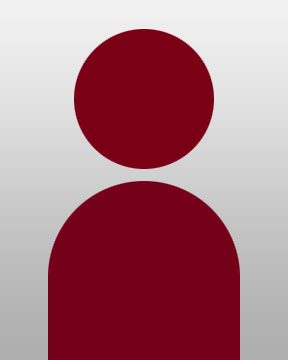 Mark Text
Emeritus
Mark began his career at UWL in 1985 after serving as an instructor at two other institutions of higher education. Mark earned degrees from Slippery Rock University, Southern Illinois University-Carbondale, and the University of Indianapolis. Over his 36-year career at UWL he taught 27 different courses. Mark served as Associate Chair for 3 years and Chair for 6 years in the Department of Exercise and Sports Science that included the Centennial Anniversary of the Department (2013). He served as Director of the Athletic Training Program for 28 years. Prior to his shift toward academia at UWL he served as Athletic Trainer for 8 years in the Intercollegiate Athletics Program. Mark is a licensed Athletic Trainer and Physical Therapist.
Former students describe his classes as relaxed and filled with "wisdom pearls". They thrived in the family atmosphere Mark created in the AT program and they relied on "Mr. G's" professional network for career advancement and employment.
Mark authored or advised numerous undergraduate and graduate research studies. He received over $800,000 in grant funding while at UWL, including a prestigious ATLANTIS grant from the US Department of Education and the European Union that introduced the profession of athletic training to the EU. He continued his interest in promoting UWL and athletic training internationally with work in Europe, South America and Asia.
For 24 years he was active in professional association leadership holding positions in the Wisconsin Athletic Trainers' Association, the Great Lakes Athletic Trainers' Association, and the National Athletic Trainers' Association. He continues to serve on the Board of Directors of the NATA Research and Education Foundation. Mark was awarded the highest honors and outstanding educator awards in his professional associations, culminating in induction to the NATA Hall of Fame in 2014. Mark and his wife Barbara '78 (Emeritus Gymnastics Coach, 1985-2016) have been fervent supporters of UWL and look forward to further supporting the university during retirement.
John Porcari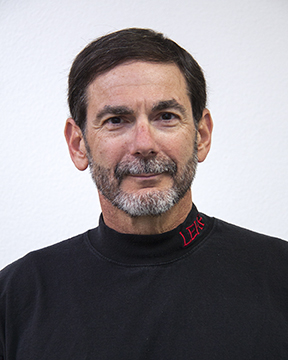 John Text
Emeritus
John Porcari was a member of the Department of Exercise and Sport Science for 32 years, coming to UWL in 1989. In addition to teaching, he was Program Director of the Clinical Exercise Physiology graduate program and Executive Director of the La Crosse Exercise and Health Program, the University's on-campus Adult Fitness and Cardiac Rehabilitation programs. John authored or co-authored over 300 articles during his time at UWL, with most of those papers emanating from his research on a wide variety of fitness products or popular training regimens. Because of the high visibility of his research line, John has been quoted in many esteemed publications including the Wall Street Journal, the New York Times, Newsweek, Time, Playboy, and Penthouse. John was a Fellow of the American College of Sports Medicine and a Master Fellow of the American Association of Cardiovascular and Pulmonary Rehabilitation (AACVPR). John was President of AACVPR in 20003 and the pinnacle of John's academic career was being awarded the AACVPR Award of Excellence in 2010, the highest award in the land for a someone in his field. John is an avid outdoorsman, and always found it necessary to visit student interns in North Dakota, Montana, and Alaska; all places where the hunting and fishing just happen to be the best in the world. Students will remember John for his high-energy teaching style, where he strived to continually teach them "interesting stuff" in a colorful, yet practical way.
William Schilla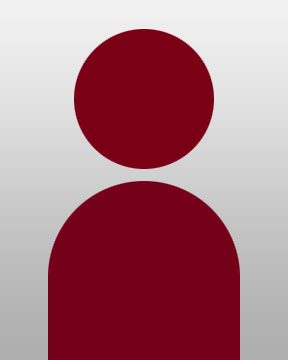 William Text
Retirement
William (Bill) Schilla started at UWL in Fall 1986 after a successful career as a math teacher in the La Crosse area. He has been helping students succeed at UWL through some of the most challenging courses, especially MTH/STAT 145. Students would often comment on how caring he is with his students (and how cute he is).
Bart VanVoorhis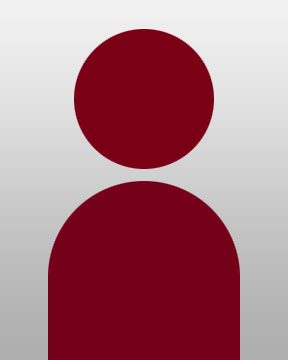 Bart Text
Emeritus
Bart VanVoorhis earned his Ph.D. in Cognitive Psychology from Iowa State University and joined UWL's Psychology department in 1993. In short order he developed a reputation as an effective and engaging instructor with a penchant for relatable anecdotes and mind-bending thought experiments.
During his 28-year tenure at UWL, Bart taught over 15,000 students in 18 different courses including The Study of Consciousness, Experimental Psychology, Cognitive Neuroscience, Psychopharmacology, and Learning and Memory. In his longstanding role as an instructor and coordinator for the Introductory Psychology course, Bart taught over half of all students who attended UWL during the late 90s and early 00s. Bart's scholarly endeavors included research on memory, consciousness, semantic priming, and synesthesia, and he enthusiastically mentored hundreds of undergraduate researchers, dozens of whom matriculated in Master's and Ph.D. programs after leaving UWL.
Bart served on, and coordinated UWL's IRB for 25 years, and in a fitting cap to his dedicated career, served as the chair of the Psychology department during his final three years at UWL.
Bart cares deeply for justice, truth, family, pets, and as all of his friends and colleagues know, for food. All food, but particularly for tacos. Students describe Dr. VanVoorhis as "inspiring" "passionate" and "awesome," and colleagues describe him as "a deep thinker" "a reliable friend" and "funny."
As the most senior member of UWL's Psychology department, Bart has provided invaluable guidance in shaping the current curriculum, culture, and collegiality of the department. Both professionally and interpersonally, he will be sincerely missed.
Paul Beck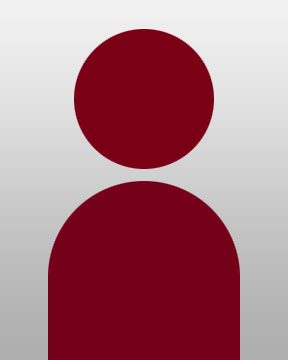 Paul Text
Emeritus
Paul Beck is retiring after 23 years at UWL. Following the completion of his MLS degree from UW-Madison in 1976, Paul worked as an archival librarian at the Dallas Public Library (Texas). Later, after earning a JD degree from UT Austin, Paul became an archivist at the Texas State Library before finally joining the Library Department at UWL as Special Collections Librarian in 1998.
Paul will leave a lasting legacy through his expert administration and support of Murphy Library's rare and fine press books, Wisconsiana, university archives, photographic and oral history collections, as well as his skillful management of printed, archival and manuscript materials for the La Crosse Area Research Center. Paul recounts coordinating the digitization of 29,000 historic steamboat photographs and coauthoring, with colleague Laura Godden, the La Crosse Postcard History Series book published by Arcadia Publishing in 2015 as two of his most memorable accomplishments during his time at Murphy Library. The Library Department has recognized Paul's distinguished service at UWL by nominating him for emeritus status.
In retirement, Paul has a series of travel goals to complete, including visiting all 50 states and their capitols (two states and four capitols to go), visiting all 63 U.S. National Parks (25 to go), and climbing all 54 of the 14ers (peaks over 14,000 feet) in Colorado (24 done so far). In non-travel plans, Paul notes, "I can finally organize the large collection of breweriana (signs, glasses, coasters, bicycle jerseys, etc. from breweries) that I've collected over the years."
Carl Foster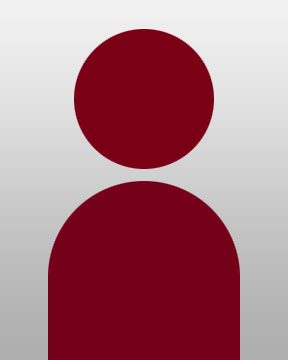 Carl Text
Emeritus
Carl Foster, Ph.D. is a Professor of Exercise and Sports Science at UWL. He earned his Ph.D. from the University of Texas at Austin, did post-doctoral work at Ball State University, and came to UWL in 1998 from Sinai Samaritan Medical Center, where he was a Professor of Medicine (CHS) at the University of Wisconsin Medical School. A clinical exercise physiologist, he has primarily been involved in the Clinical Exercise Physiology graduate program. He has a very active research program, having authored more than 500 publications, approximately 300 of them since coming to UWL. He has research colleagues all over the world and has hosted numerous visiting scholars (Netherlands, Italy, Spain, Germany). He served as President (2005-2006) and as Treasurer (2014-2020) of the American College of Sports Medicine and was Associate Editor of Medicine and Science in Sports and Exercise (1988-2004) and Editor of the International Journal of Sports Physiology and Performance (2009-2013). For 30 years he chaired the sports medicine/sports science committee of US Speed Skating and did research at the 2002 Olympics in Salt Lake City. He was generally known to his students as "papa bear", has visited 48 of 50 states, has visited 27 foreign countries, with an ambition to retire in Italy, reads >50 books per year just for pleasure, has a cat (named Chicken), and likes to ride his bike and hike in Hixson forest.
Kathleen Gorman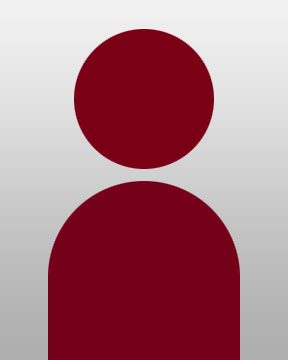 Kathleen Text
Emeritus
Kathleen Gorman started teaching dance in the Exercise and Sports Science Department at UWL in 1997. She taught classes in Ballet, Modern, Jazz, Tap,
Musical Theatre Dance, and Ballroom. She also introduced hundreds of students to the wonderful world of Dance Appreciation. Kathy also worked closely with the Theatre Arts Department in choreographing 33 musicals and in helping them develop and instruct the dance components of a Musical Theatre program. She created Kinesis Dance Theatre in 2009, a student dance company. She directed the company and choreographed 16 modern and jazz dances for them. From
1984 - 2000, Kathy directed the Dance Program at Viterbo University. She developed a Dance minor program and started Viterbo Dance Theatre. One of her students wrote to her in 2011 and said he was just about to debut in his first Broadway show. He thanked her and said he owed it all to her because of her training and belief in him.
Charles Martin-Stanley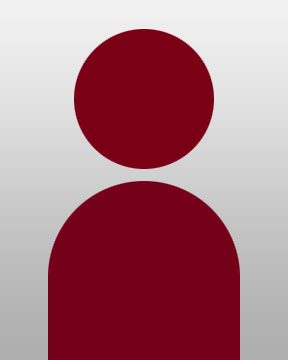 Charles Text
Emeritus
The college is extremely grateful for the impact that Dr. Martin-Stanley has had in the college since beginning at UWL as Associate Dean in 2001.
Specifically, the college wishes to highlight Dr. Martin-Stanley's deep commitments to DEI, internationalization, mentoring, and infrastructure work that have informed his 34-year career in higher education and have had direct and lasting impacts here in CASSH/VPA. A few of those specific, major endeavors include:
Directing the Eagle Mentoring Retention Program for underrepresented students

Leading two successful faculty-led study abroad experiences to Ghana, West Africa for underrepresented students

Founding and coordinating the CASSH new faculty mentoring program
In addition to his impressive work in the Dean's office, as a Professor of Psychology, Dr. Martin-Stanley also created an integral course (PSY 442: Racism & Oppression) for the Department of Psychology to teach students about the complex intersections of race, class, gender, sexual orientation, religion and ability, and how they shape the experiences of diverse groups of people.
Dr. Martin-Stanley highlights that, for him, "relationships are key to helping individuals from historically underserved groups thrive on historically white campuses." Helping people thrive is truly at the heart of all of Dr. Martin-Stanley's work, and his relational and intellectual contributions will be sorely missed in the college and at UWL.
Chris Frye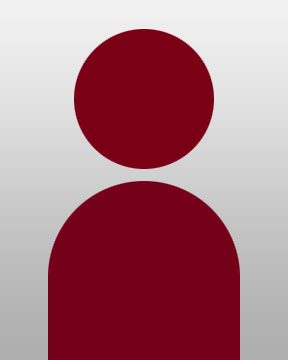 Chris Text
Emeritus
The Department of Music would like to thank Dr. Chris Frye, Professor of Theory and Composition, who will retire in Spring 2021. Dr. Frye started at UW-La Crosse in 1984 and has primarily taught music theory and composition and all courses associated with these areas of study. He also chaired the Department of Music for several years until 2018 when he returned to full-time teaching. Chris also championed new music by sustaining the La Crosse New Music Festival, an annual 3-day event that included nationally renowned guest artists, performances of his own compositions, as well as compositions by former students and his colleagues in the Wisconsin Alliance for Composers.
Chris received his undergraduate degree from Capital University in Ohio, completing his MM and DMA degrees in Composition with a Minor in Music Theory at Cincinnati College Conservatory of Music. Frye has published over 60 compositions including choral/vocal music, electronic music, keyboard (piano and organ), instrumental chamber music, band/orchestra/large ensemble and jazz ensembles/combos. His compositions include a commission for UWL Chancellor Joe Gow's 2007 Inauguration, "Let the Truth Be Told" for SATB Chorus and Jazz Ensemble.
Adored by UWL students, there are many fond traditions such as guessing holiday tunes posted in solfége and occasional crêpe breakfasts for the class (of course, pre-Covid). Students and colleagues have always appreciated his kindness, friendliness, sense of humor and generosity of spirit.
It seems appropriate to end the Department's well wishes on his retirement with Dr. Frye's own catchphrase: "Done, Bye…"
Joe Chilsen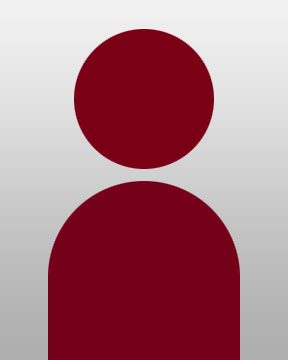 Joe Text
Emeritus
IAS Senior Lecturer Joe Chilsen joined the UWL Marketing Department in Fall 1994. Joe has distinguished himself in many ways but is most known for his community outreach. He taught the Principles of Marketing class for over 25 years; and, for many years also taught Advertising & Promotion. Under his guidance students prepared numerous marketing plans and promotional plans for area businesses and non-profits over the years. He also worked in the Small Business Development Center as a business advisor and teacher for over 20 years. Joe founded the Silver Eagles and is currently serving as President of this CBA alumni group. Joe Chilsen has made significant contributions to the professional development of students, teaching from a practical and experienced perspective. His students appreciate his real world examples and genuine caring for student well-being and success. One student commented, "Joe always had great examples to use, but importantly, he is truly passionate about teaching and marketing in general. I always looked forward to coming to his class. He related things to life and made learning interesting". In September 2018, Joe celebrated his 10,000th student, complete with television news coverage! One colleague commented, "His pride in UWL, his community and his country was evident to all." The department thanks Joe for over 25 years of service. He will be missed.