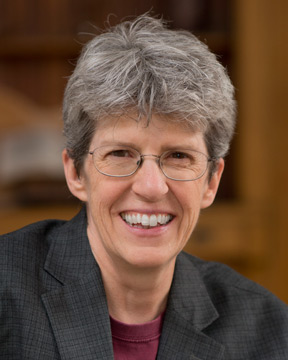 Emeritus
Deb started as Instructional Academic Staff in Fall, 1994, after a six-job scenic tour of academia , becoming tenure-track in Fall of 1996. Deb earned her Ph.D. from Indiana University in U.S. history, along with an M.S. in Museum Science and U.S. history from Texas Tech University, with her Bachelor's degree preceded by an A.A. from Iowa Central Community College.
Deb chaired the WGSS department for nine years. Her leadership was instrumental in creating a strong curriculum, a new major, and new a minor in Social Justice, while nurturing a department with strong collegial relationships and serving students whose needs are often not met elsewhere Deb is proud of WGSS graduates, who, she says, "do both spectacular and ordinary things after college to make their corners of the universe more inclusive and equitable"
Deb has taught many courses exploring intersectionality, diversity, and activism, always emphasizing the theme of her General Education course: "our destinies are intertwined" Three adjectives students would use to describe Deb are: knowledgeable, justice-focused, and supportive.
As the first Inclusive Excellence Coordinator in CATL, Deb has led conversations about campus and classroom climate for historically marginalized students, offering dozens of workshops, helping instructors develop professionally, and helping the campus address equity gaps.
Deb's Faculty Seminar on Teaching for Diversity, Instructor's Guide to Inclusive Excellence, contributions to CATL's Teaching Improvement Guide, and her current work on Excellence in Diversity and Inclusion Certificates Program are especially important accomplishments.
Fun fact: Deb's approach to shopping—including fashion--is simple: If you can't buy it at Fleet Farm, it's not worth buying.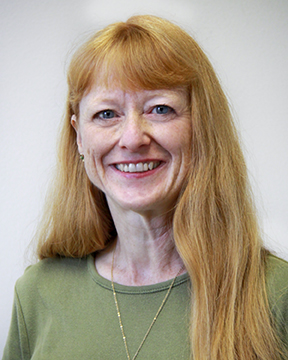 Emeritus
After earning degrees from Ithaca College, State University of New York-Binghamton, and the University of Wisconsin-Madison, Dr. Deborah Buffton joined the UWL Department of History in 1987 and has been an exemplary faculty member and colleague ever since. During her time at UWL, she taught a wide range of courses including topics on World History, Asia, Europe, China, Japan, France, World War I, the French Revolution, the Cultural Revolution in China, and Nonviolent Resistance Movements. When not teaching a dizzying array of courses, Deborah does extensive research and has produced multiple publications on the influence of war and peace in human history. Related to her research, Deborah represents UWL on the Executive Council of the Wisconsin institute for Peace and Conflict Studies and was Executive Director of the Institute from 1994-1997 and 2007-2010. Dedicated to peace, beyond her professional academic interests, Deborah has been a member of Women in Black for many years.
The department of History owes her a tremendous debt of gratitude. Her mentorship of junior faculty, support of fellow colleagues, and advisement of multiple department chairs has been invaluable to the department. Deborah is always willing and eager to lend a hand, support her colleagues, and offer sound advice. She has also been a regular participant in department social gatherings and the affectionate practical jokes that we sometimes play. She has also been a longtime member of the La Crosse Choral Union. Her retirement inspires conflicting emotions in a department that will acutely feel her daily absence. It is with the greatest respect and sincerity that the Department of History wishes Deborah and her husband Steve a long and happy retirement. Peace.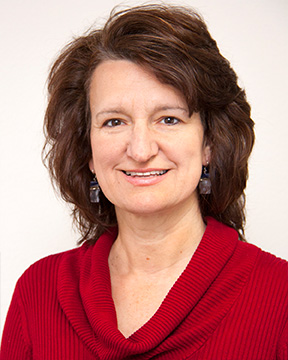 Emeritus
Dr. Betty DeBoer has been a pillar of the UWL School Psychology Program since 1997. Her professional expertise includes helping children with complex developmental disabilities (including autism) trauma, suicide, and response to crisis. Recently, her work on trauma-informed schools resulted in a three-year project with Northside Elementary where she included many undergraduate and graduate students in transforming the school's approach to its most vulnerable children. Betty served as the President of the Wisconsin School Psychologist Association (WSPA) as well as the Central Regional Representative for the National Association of School Psychologists' (NASP) Government and Professional Relations committee where she assisted advocacy efforts across 13 states. Closer to home, Betty joined the Wisconsin Department of Public Instruction's (DPI) trauma-sensitive schools work group where she contributed to trauma-informed care discussions and implementation to Wisconsin schools.
Dr. DeBoer's work has led to several honors and awards: a nomination for the Provost's Teaching Award (2013), nominations by administrators for the UW System Regents Teaching Excellence Award (2017-2018 & 2018-2019), and her winning of the College of Liberal Studies Excellence in Service Award twice (2002, 2015). Evidence of Dr. DeBoer's contributions can be found in the reflections of students and colleagues. When asked to reflect on Dr. DeBoer, students identified her passion for school psychology that initially drew them to the field and her dedication toward propelling students to grow in their knowledge and skills. Beyond the classroom, students and faculty described Dr. DeBoer's caring and friendly nature.
Fun fact: Dr. Deboer's first language was Polish and she learned English in elementary school.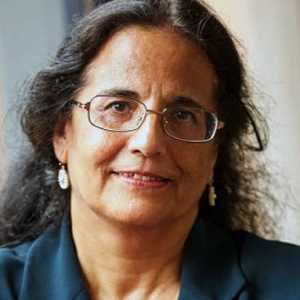 Emeritus
Dr. Lalita Pandit Hogan is an expatriate Kashmiri scholar and poet; she came to UWL's English Department in 1988 and changed the shape of our institution. She was instrumental in helping to develop and teach some of the first classes in ethnic and gender studies, contributing to the campus-level development of those programs. In 2012, she won UW System's Outstanding Woman of Color in Education award. She is affiliate faculty of the South Asia Center at the University of Wisconsin-Madison. Lalita has taught courses in international literature, Shakespeare, critical theory, and literature and emotion. Lalita's students will remember her extraordinarily humane intellect. She inspired students to perform some of their own lively and creative interpretations of scenes from Shakespeare, complete with props, costumes, and comedic overtures. Lalita has also been a tremendous champion for the importance of ongoing research. Her scholarship record is jaw-dropping. The individual items on her CV total over 100, and her work frequently appears in the most renowned journals with international audiences. While she is modest about her poetry publications, her first published collection, A Country Without Borders: Poems and Stories of Kashmir was solicited by the publisher because she had such a huge international following for the poems she had shared online. As a colleague, Lalita is irreplaceable because, for her, the beauty of literature is as important as food and light. She makes you feel that the words are alive and that they can live through you too, if you treat them with care and speak them with your whole soul. She teaches through example and you are humbled and uplifted by her literary knowledge and greatness of spirit every time you are lucky enough to snatch even a bit of hallway conversation. The building itself will miss her late-burning lamp and the sound of her voice.
Emeritus
Stephen Brokaw - Faculty Emeritus
Dr. Brokaw joined the UWL Marketing Department in January 1990, moving from Tallahassee, Florida, in the cold of winter. He completed his Ph.D. in Marketing at Florida State University and Bachelor of Science at Indiana University. He is a 4th generation teacher, whose father helped instill his desire to be a good teacher. Inspiring, intelligent, and caring are words students commonly use to describe him. He ties coursework with current events and makes students consider the future of our world and their role in it. He inspires students to do their best work and they admire him for it. He's received several teaching awards; most recently the UWL 2018 Teaching Excellence Award. He is frequently cited by alumni as one of their favorite and most influential teachers, with Perry Lowe funding and naming a scholarship in his honor.
Dr. Brokaw chaired the Marketing department for 12 years and helped create the International Business major. He taught International Marketing classes for 15 years and developed a Marketing Study Abroad program in London, which he led four times from 1993-2014. Indeed, his interest in marketing and international business stems from his own experiences living for 6 months in the U.K. Later in his career, he taught the department's capstone course to graduating marketing majors.
One colleague comments, "I love that he rarely coated his opinions and advice in politeness, and I have become a better person for having listened to him. He is a good person." The department thanks him for over 30 years of service. He will be missed.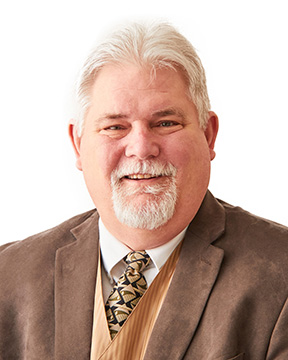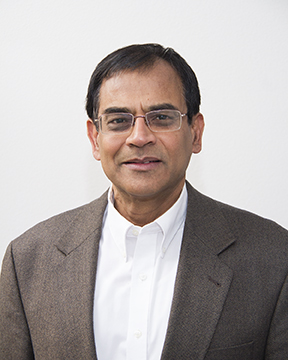 Emeritus
Dr. Khandker's true passion is teaching, and he strives to give every student an "aha" moment. He has taught at the graduate and undergraduate level but he specialized in teaching ECO 110, Microeconomics & Public Policy as well ECO 120, Global Economics. He has taught International Finance to International Business majors as well as Economics majors for many years. Regardless of the course he taught, he always added the international dimension to the content. Beyond content, Dr. Wahhab was also was one of very few on campus and in CBA specifically for the longest time to literally be the face of diversity to students. Dr. Khandker has taught over 9000 students in his career. Students comment that he challenges them, engages them, and observe he is approachable and welcoming to them. ECO 110 was taught in with a particularly dynamic approach of one large lecture a week followed by smaller lab/seminar experiences, all led by Dr. Khandker. He published a paper on this demonstrating the efficacy of his approach. He has received grants including one to take a simulation he had developed from paper to the computer. With regard to scholarship, Dr. Khandker has published and presented regularly through the years. He published in Economics top journal, The American Economics Review, has won Best Paper awards and is a Fulbright Scholar. In service, his long-term contributions have been on the Department of Economics assessment committee and as chair or member of the PRT. College-wide he was on the International Business Advisory Committee for several years. Recently he has been in the community as a member of the La Crosse Interfaith Shoulder to Shoulder group. He is very vested in raising the La Crosse area's consciousness with regard to the Muslim faith, and creating a safe environment for all faiths to worship. His speech on campus in March 2019 following the Christchurch massacre was eloquent and moving. We have all benefited from Dr. Khandker's service in the classroom, to his discipline, and a colleague at the University of Wisconsin La Crosse. He is a consummate academician.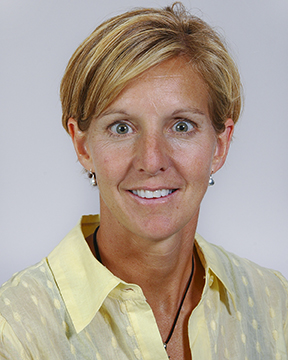 Emeritus
Gail McCormick joined the School Health Education (SHE) program in 2008 as an Instructional Academic Staff member with passion and expertise for preparing future School Health teachers. Prior to UWL, she served as an in-service Health and Physical Education teacher in Caledonia Middle and High Schools for 22 years (1986-2008), as well as being the Head Varsity Gymnastics Coach and Assistant Volleyball and Soccer Coach. In her time at UWL, Gail has taught courses on a number of topics while also supporting pre-service teachers through methods courses and clinical field experiences, supervising field and student teachers, leading Student Teaching Seminar, and supporting student teachers through their culminating high-stakes assessment, the edTPA.
She has also had profound impacts on the SHE program, the School of Education at UWL, and the profession. She is selfless in her support for everyone she works with. She has repeatedly brought her compassion and high standards to a number of committees and initiatives at UWL. At the professional level, she has been a member of the American School Health Association, Association for Supervision and Curriculum Development, and Wisconsin Health and Physical Education Association.
According to students, Gail has "opened many students' minds to the wonderful opportunities of life and challenged each and everyone one of us to be a better person and teacher every single day." She is a role model and mentor who offers "positivity, enthusiasm, and heart touching acts" and has encouraged students to "strive for greatness in their soon to be teaching careers". She is an incredible teacher educator and someone who is admired for her passion and care for students. She has left a legacy in school health education that will carry on for years to come through teachers, schools, and the profession.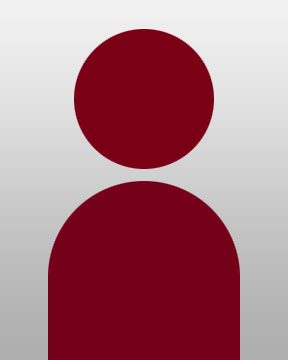 Emeritus
Bruce Handtke began his career in UWL's English Department in 1990 and is retiring this spring as a Senior Lecturer. In his thirty years on campus, he has taught over 5000 first-year students how to improve their writing in ENG 110: College Writing. Bruce's students would describe him as "rigorously compassionate." Among other things, Bruce shows them how to construct a purposeful argument, and one that has considered all of the potential nay-sayers. He pushes his students to think more and deeper, but does so with a smile and good humor. At least one pair of students who met in his ENG 110 got married, and the two credit him with introducing them. He has also been credited with breaking up relationships! One of his students visited him a year after taking his class to thank him for teaching her how to challenge and investigate unsupported claims. She jokingly noted that her boyfriend did not share this sentiment because he used to be able get away with all kinds of silly arguments for which she now demanded evidence. Perhaps these two stories reveal how he gets students to understand their real opinions in class, and not just to memorize what is expected of them. Bruce is nominated by students for the "Eagle Teaching" award every year, and has won the SAPA "Most Accessible Teacher" award three times. In 2014, he won the CASSH Excellence in Teaching award. Bruce is the sort of colleague you hope you'll meet in the copy room, because he always has an uplifting story or laugh to share. Outside of UWL, Bruce is a driver's education instructor, an avid fisherman, and a devoted grandfather. He will be sorely missed by his English colleagues, but we know he will have much to keep him busy and happy in retirement.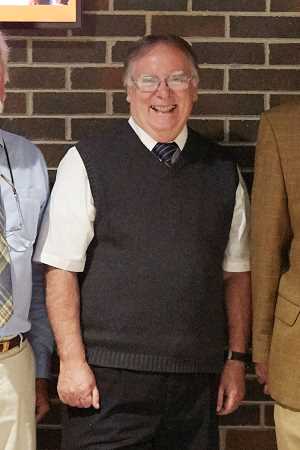 Emeritus
Dr. Terry Kelly, Associate Professor of Voice, will retire in Spring 2020 after 30 years teaching voice, vocal-related courses, music appreciation and directing choirs at UWL. He also chaired the Department from 2001-2004. He received his undergraduate and master's degrees at Eastern Illinois, completing his doctorate in vocal performance at the University of Maryland-College Park. A national semi-finalist himself in the National Association of Teachers of Singing (NATS) in 1989, Dr. Kelly has judged and entered students annually in the Wisconsin NATS auditions. Terry has been a featured singer all over the world, including the Washington D.C. area Wolf Trap Chamber Singers and the principal tenor at the Operafestival di Roma in 1995 and again in 2000. Dr. Kelly is the author of both Proscore, a shareware computer-scoring package available on the internet, and a number of articles in the Journal of Singing.
Beloved by his voice students who sing professionally and are outstanding choral music teachers, they would describe him as passionate, compassionate and the most recognizable laugh among the Department's faculty members, perhaps even UWL! He will be especially remembered for imparting his love and knowledge of Schubert Lieder and choral works of the Medieval and Renaissance to his students.
Terry's favorite collaborator? Superb pianist Dr. Pamela Preston Kelly, his wife. They continue to perform around the region and support community music events through their performances and teaching.
What many colleagues do not know: he is a fierce badminton player and won the UWL Intramural Badminton Championship during his time teaching here.
Barb Gander, Faculty Emeritus