Admitted new freshman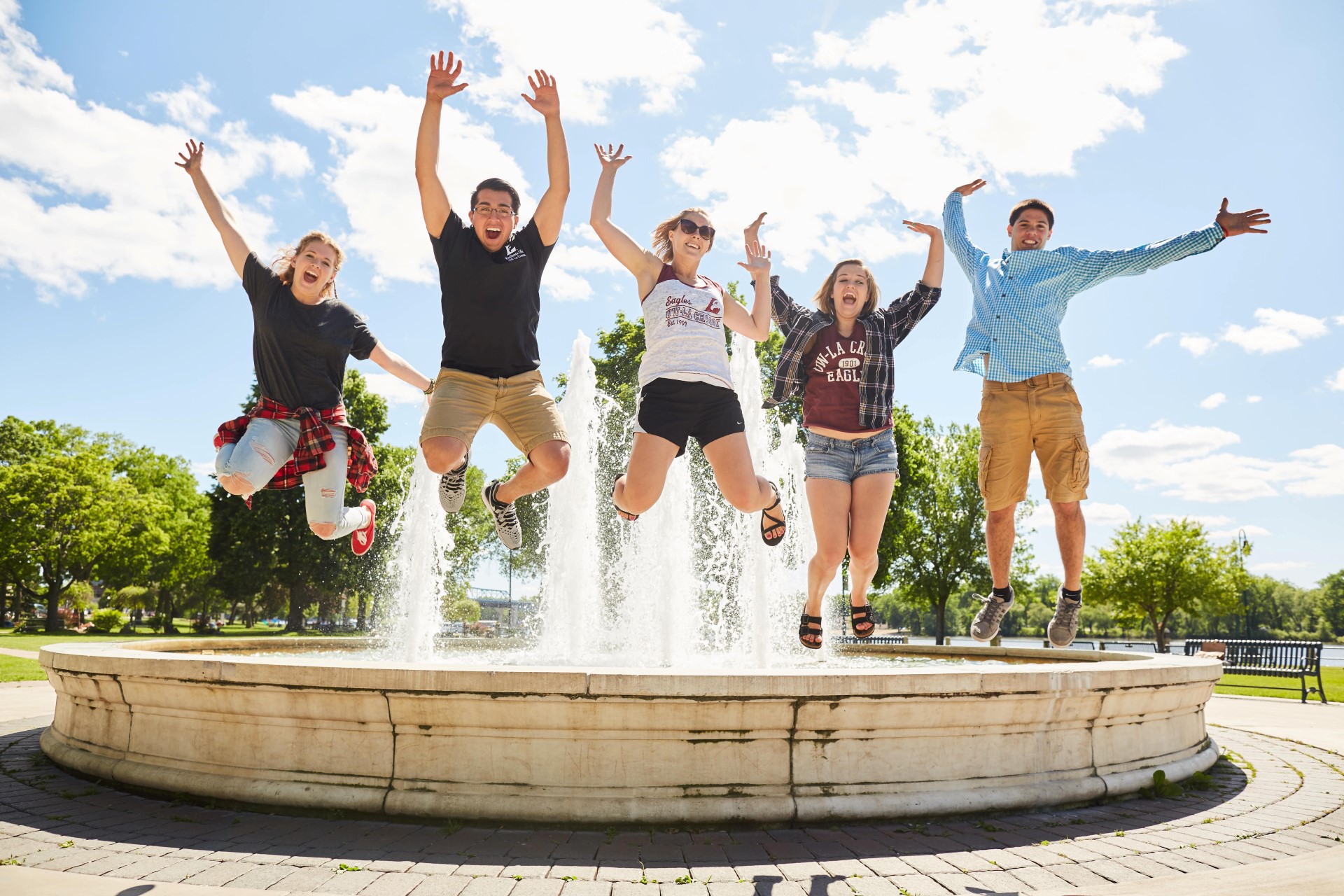 Congratulations on your admission to UW-La Crosse!
We look forward to you joining our new freshman class. Please follow the steps included within your admission packet and below so that you are prepared to join our campus community this coming fall.
Next steps
Submit the $100 Enrollment Deposit through your WINGS Student Center. Housing information will be mailed to you a few business days after you complete this step. Please note: The enrollment deposit is fully refundable upon written request to cancel admission prior to May 1.
Complete the fall 2017 Next Steps Checkist (printed on bright green paper) that was sent with your admission packet.
Connect with us on social media!
Placement Tests
Placement Testing information will be mailed to admitted students in February. All admitted students are required to submit placement test results prior to START in June in order to be able to sign-up for a math, English, or foreign language course.
Boost Your Math Placement
Enroll in UWL's MOOC! Our MOOC (massive open online course) is for students wishing to improve their math skills. The FREE MOOC will improve your math placement and may save you time and money. It really is free!
Important dates to consider
START (STudent Advising, Registration and Transition) occurs in June. All first-year students are required to attend the one-day program on-campus in order to prepare fall at UWL. Students will sign-up for a date (after the mailing in April) to attend the program in June.
Housing and roommate assignments will be sent in July to the student uwlax email account.
Move-in day is typically the Friday and Saturday before Labor Day, with classes beginning the day after Labor Day.
Admitted first-year students for fall and summer who have submitted the $100 enrollment deposit will receive information in spring about START. Admitted first-year students for spring who have submitted the $100 enrollment deposit will receive information in November about December's START.
Fall 2017 first-year students will be able to sign-up for a date to attend START after the packets are mailed to home addresses. START at UW-La Crosse is a one-day program. Date sign-up occurs on a first-come, first-served basis, and dates will close when we reach the maximum number of students we can accommodate. At START, first-year students and their families will receive information about attending UW-La Crosse and academic advising to assist students in selecting their first-semester courses.