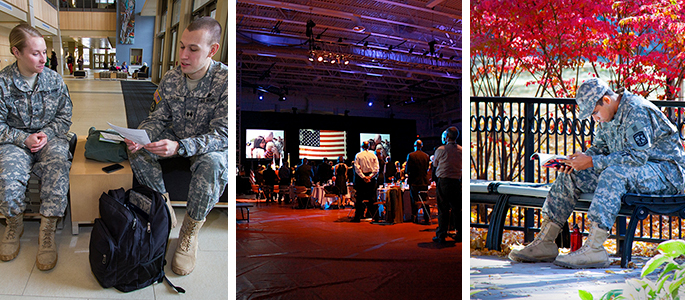 Step One: Explore UW-La Crosse
Veteran and military-related campus resources:
Visit UW-La Crosse (optional):
Schedule a tour and/or individual appointment with the transfer admission counselor to discuss the application process.
If you have specific program questions, schedule an appointment through the department that you are interested in.
Step Two: Apply to UW-La Crosse as a transfer student
The majority of veterans who apply to UW-La Crosse are considered transfer students, because many times the Admissions Office can grant college credit for military service. There are exceptions to this information; therefore, if it is determined that you should be classified as a new freshman, the Admissions Office will be able to change this information after you apply. If you have any questions, please call the Admissions Office at 608.785.8939.
To begin the application process, please visit our transfer admissions page.