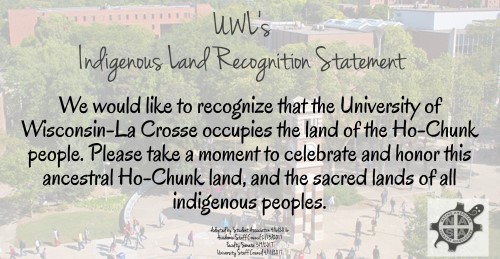 Welcome to the Research & Resource Center for Campus Climate! Our office, located in 1120 Centennial Hall, provides a variety of services and resources including:
Cross-cultural humility trainings

Social justice programming

Hate/bias response

Community building

Diversity & inclusion resource library

Care, concern, and support fo the individual and collective impacted by negative climate issues
Our work is guided by the principles of Inclusive Excellence: "our active, intentional, and ongoing commitment to bridge differences with understanding and respect so all can thrive." Everybody can play a role in building this Inclusive Excellence community. Please join us in our efforts to make and maintain a positive climate for the UWL campus and beyond.