The Gordon Spellman Fund
students achieve real world experience as investment analysts and portfolio managers
fund was established in 2004 by Kevin Spellman
first trade was made in February 2006

Participation in the Fund's management educates students on how to participate in actual financial markets through security analysis and portfolio management. Students gain practical experience in current financial markets and learn to balance emotional reaction to current news with long-term objectives. In the process students establish a strategic outlook in order to analyze current and future economic conditions and their impact on the Fund.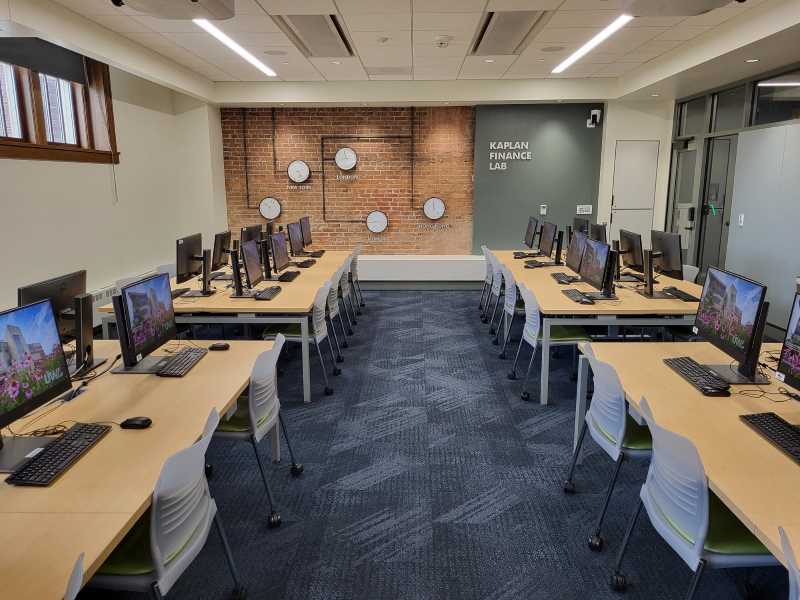 State of the Art Kaplan Finance Lab Classroom
Students working with the fund have access to state-of-the-art technology in the Kaplan Finance Lab, as well as financial data via our Telemet Software. Students in the Investment Club evaluate each sector's outlook to facilitate and better determine the portfolio's target sector allocation. Students present on their valuation and other background information when making presentations to the Faculty Advisory Board and Business Advisory Board.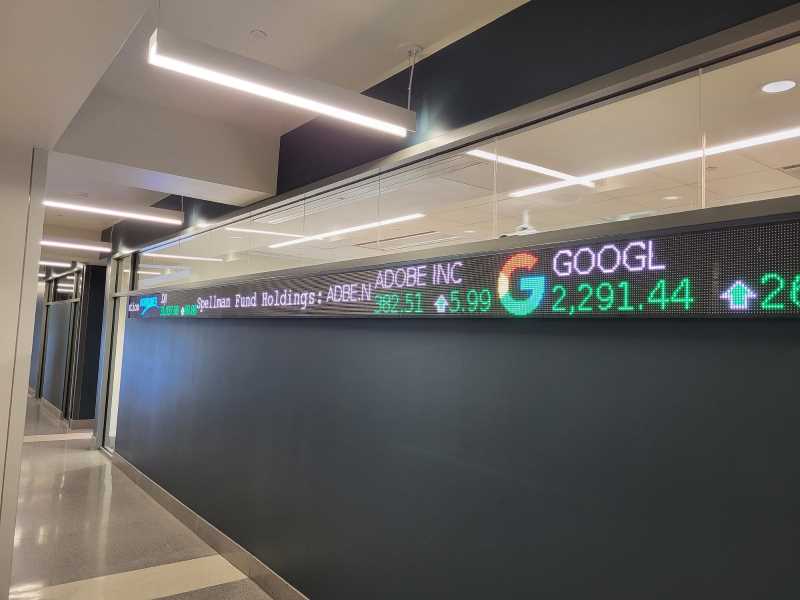 Real time stock ticker outside Kaplan classroom
As of June 2022, the fund is currently around $360,000 in value. Disbursements from the fund provide funding to support data costs, Telemet Orion Finance Lab software, annual Value Line subscriptions, and the annual costs of our Rise Display Ticker outside the Kaplan Finance Lab, in addition to hosting dinner after the presentations for students and Advisory Board.