Posted 9:42 a.m. Monday, Aug. 30, 2021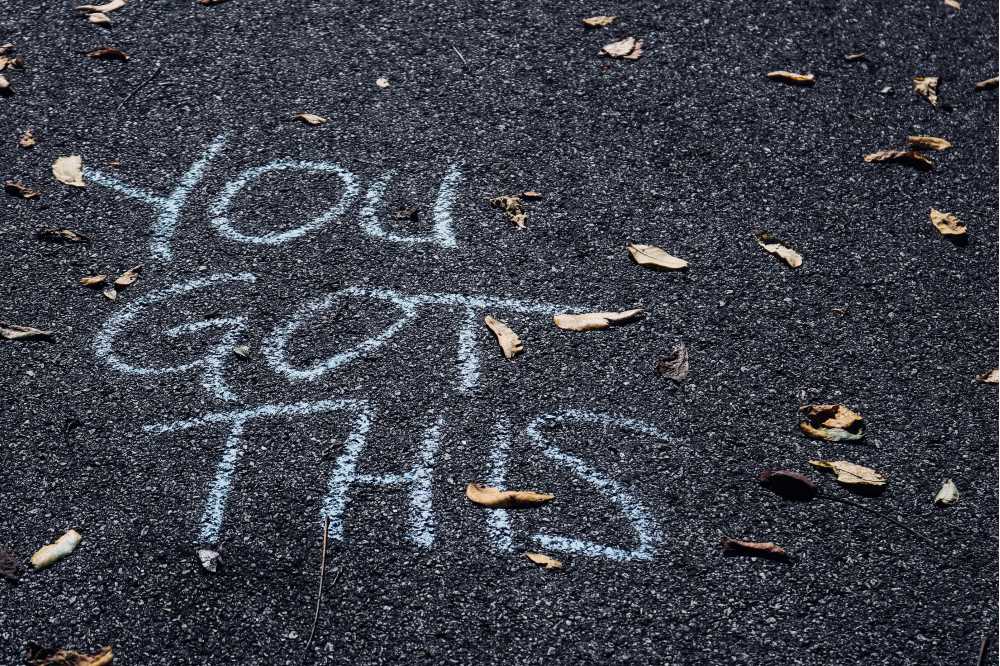 Counselors share strategies to try, plus more self-help tools
COVID-19 is affecting everyone differently. As you return to campus and begin gathering in groups, you may feel anxiety, uncertainty, sadness, anger, grief, or other feelings.
Due to the length and uncertainty of this public health crisis, it's important to know that it is OK to feel these things. In fact, by closely listening to yourself, you can have a better understanding of what you need to do to move forward.
Take a look at the coping strategies below that can help you understand your feelings and manage them during this challenging time, courtesy of counselors at the UW-La Crosse Counseling and Testing Center.
Practice self-care and self-compassion. Check-in with your body and what you need. Is it more sleep? Less stress? More energy? Try creating a routine before going to sleep to foster restful sleep, eat things that fuel your body, and take breaks to do things you enjoy. Be gentle with yourself and practice compassionate self-talk by talking to yourself how you would talk to someone you love.

Connect. Find meaningful ways to connect with others while physically distancing — handwrite and send a letter to a loved one or call a friend. It may be helpful to think of one person you can intentionally reach out to or connect with each day.
Acknowledge what you can and cannot control. During this unpredictable and ever-changing time, it is common to focus on circumstances outside of your control. Intentionally take time each day to name what is within your control such as following recommended precautions, self-care activities, and filtering of social media and news.
Get physical activity. Even if it is just for 10-20 minutes, make a point to move. Take a walk outside, practice yoga and stretch.
Eat a healthy diet and drink plenty of water.
Minimize substance use.
Engage in a creative activity. Whether doing or viewing, enjoy artwork, music or dance. Get creative and try something new or tap into areas of creativity you used to enjoy.
Consider journaling to express feelings. Journaling can help clarify our thoughts and feelings and alleviate worries. It can also provide an outlet and help clear our minds so we can be present.
Find ways to relax your mind and body. Take a shower or bath. Listen to calming music. Meditate or practice deep breathing.
Create a structure for your day and follow it. Create a workspace and a daily routine. Routines can help motivate, energize, and ground us, especially during this unpredictable time.
Don't forget to reflect on what's working for you and what isn't. Try one new coping skill and notice if your mood is impacted.
Want more self-care resources?
Check out the UW-La Crosse Counseling &Testing Center self-help section.