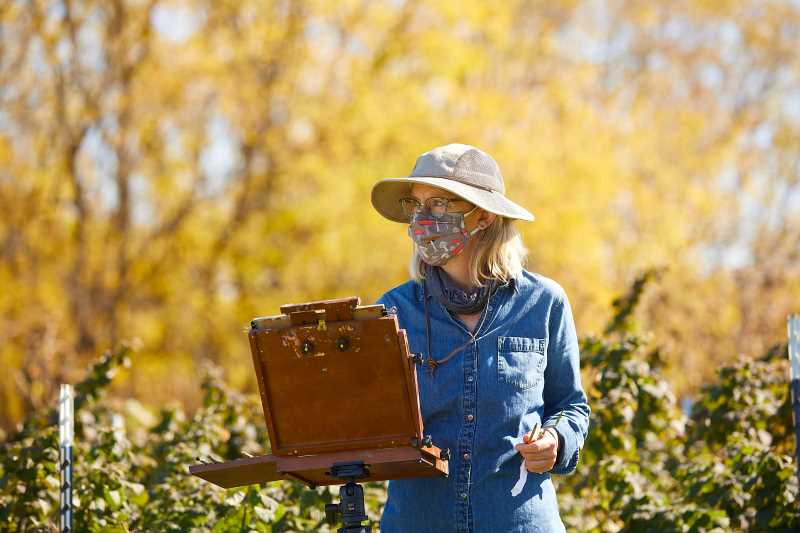 Community Engaged Learning involves fostering mutually beneficial partnerships that enhance student learning, address societal concerns, and improve quality of life by co-creating partnerships that meet community needs.
What are the criteria for a CEL designation?
Learning Outcomes for CEL Classes
Courses designated as Community Engaged require a minimum of 15 hours of work within the community and will include at least one Student Learning Outcome aligned with a minimum of one Eagle Advantage competency. These courses also require student reflection on the community engaged learning component. It is also highly encouraged that you assess the SLO(s).
The requirements and learning outcomes of these classes are the following:
All CEL courses must have a syllabus that includes a Student Learning Outcome(s) (SLO)(s) aligned with at least one Eagle Advantage competency. This can be an existing or additional SLO beyond the required course SLO.
All CEL courses must involve 15 hours of engagement with/for the community, as well as at least one reflection piece on the engagement that are tied to graded course material. The reflection piece can be an assignment, a paper, a quiz, a test, etc.
Eagle Advantage Competencies with CEL Outcome Statements (written by instructors to fit their class/course specifically):
Adaptability: Recognize challenges as opportunities to improve. Embrace a growth mindset that allows for action, reflection, failure and resilience.
Collaboration & Leadership: Build mutually beneficial relationships and achieve common goals by understanding, valuing and leveraging strengths of others. Take responsibility for your own role and contributions within a team.
Communication: Effectively articulate thoughts and ideas to others. Understand the impact of communication on your professional work image. Use communication skills to motivate and develop others.
Critical Thinking & Problem Solving: Exercise reasoning to independently analyze issues identify options and alternatives, formulate opinions, make decisions and overcome problems.
Digital Literacy & Technology: Leverage knowledge of information and communications technology ethically and efficiently solve problems, complete tasks and accomplish goals.
Engaging Diversity: Cultivate awareness of your own identity and that of others through exploration of diversity. Appreciate multiple perspectives and participate in society as a conscious global citizen.
Integrity and Accountability: Take ownership of your actions and learn from your mistakes. Act with the interest of the larger community in mind. Establish effective work habits.
Self Management: Identify and articulate your interests, skills, values and experiences. Explore and make decisions about academic and career options. Demonstrate the continual development of a positive personal brand.
When do I apply for a CEL designation?
Twice a year, the Office of Community Engagement will put out a call for new class/course designations. The Community Engagement Coordinator will provide a list of potential partnerships for faculty who need connections. Faculty are also welcome to find their own community partner.
Once a potential partnership is identified, the CEL PROPOSAL FORM should be completed, along with either a detailed outline or course syllabus (preferred) attached as one document, and sent to the Community Engagement Coordinator Lisa Klein at lklein@uwlax.edu. Once accepted, a CEL PROJECT PLAN needs to be completed. The form includes an agreed upon set of expectations and outcomes for all involved.
Visit us!
UWL Office of Community Engagement
Cleary Alumni & Friends Center, Room 104
1725 State Street
La Crosse, WI 54601