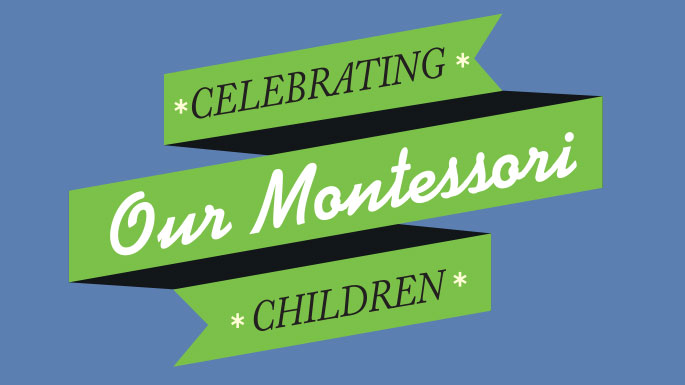 Presenters
Keynote presenter:
Kathy Leitch
Kathy is the founder and head of Renaissance Montessori School in Fort Myers, Florida. Kathy graduated from Barry University and earned her Montessori Credentials from the American Montessori Society for Infant - Toddler (0-3) and Early Childhood (3-6). Kathy has been active in Montessori education for over 35 years. In addition to many years experience in the classroom and as Head of School, Kathy has also served for over 15 years as a Montessori Teacher Trainer, International Workshop Leader, School Consultant, and School Accreditation Team Member and Chair. Additionally, she is a certified Parenting Instructor and Stress Management Facilitator.
Concurrent presenters:
Syneva Barrett, MEd
Syneva is director of St. Catherine University Advanced Montessori Programs in St. Paul, MN. AMS-credentialed (Elementary I & II). Syneva currently teaches EDUC 6230 Classroom Management and Leadership and works as a consultant to Montessori schools around the country.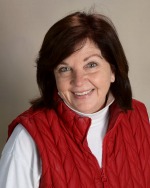 Martha Carver
Martha is the Head of Rock Prairie Montessori School and is a Montessori trained primary guide. She is also the owner of Bluestem Environmental Education. Martha is a teacher trainer for the Center for Guided Montessori Studies, a consultant and has been in the field on Montessori education for 28 years.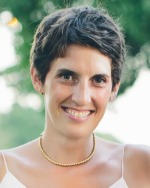 Olivia Christensen
Olivia is a Ph.D. candidate at the University of Minnesota in the department of Curriculum and Instruction. Her beginning teaching experience was as an early childhood Montessori teacher. She had the opportunity to work with several school communities as a teacher, interim head of school, and board member. She is a passionate Montessorian now working to support preservice and novice teachers a part of a culturally diverse world. She currently teaches at St. Catherine University while working on her dissertation.
Michael Dorer
Michael holds several Montessori credentials, trained internationally, and taught students from age 2 to 14. He has been involved in Montessori for over 45 years, including two decades educating adults to be Montessorians. He holds multiple degrees including Doctor of Education (Ed.D.) from Argosy University. After 20 years as Director of Montessori education at St. Catherine University, he founded a graduate level Montessori program at Westminster College in Salt Lake City, UT. Michael has pursued the craft of storytelling with appetite, and delights in offering his stories and insights to both children and adults. He is the author of The Deep Well of Time: The Transformative Power of Storytelling in the Classroom, published in 2016 by Parent Child Press.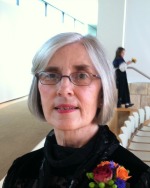 Rose Dorer
Rose is a Montessori guide, and has taught in Childrens House, Lower Elementary & Upper Elementary over the past 40 years; She is currently a teacher in a Lower Elementary classroom in Bright Water Montessori in Minneapolis, MN. Her credentials are: AMS Pre-primary, AMI Elementary, M.A. in Education, AMS & State Certified for Educational Administration. Rose is a previous presenter at several AMS Conferences, on the topics of Elementary Montessori Language, & Biology. She has presented at an Australian Montessori Conference, & the Montessori Foundation/International Montessori Council Conference. For over 20 years Rose has taught adults at the post-graduate level as an adjunct faculty member for Saint Catherine University in Minnesota, & Westminster College in Utah. She lives in St. Paul, MN with her husband Michael, & her black Labrador. Rose has three children, one of whom is a Montessorian, & 2 grandchildren.
Ann Epstein, Ph.D.
Ann is currently an assistant professor and program director at the University of Wisconsin-La Crosse in the Department of Educational Studies. She teaches courses addressing early childhood early literacy and Kindergarten curriculum and assessment. She also coordinates a Professional Development School field experience and supervises student teachers. Ann's research interests include teacher perceptions of family priorities and accommodations for young children with exceptionalities. Ann's holds a BS in Communicative Disorders from Northwestern University, a Masters in Early Childhood Education from Xavier University, and a doctorate in Early Childhood Special Education from the University of Maryland. Ann was a Montessori teacher with 3 through 6 year-olds before completing her doctoral studies in early childhood special education. After thirty years as an early childhood professional, she still truly believes the best way to make the world a better place is to provide ALL young children and their families with the highest quality early learning experiences possible.
Paul Epstein, Ph.D.
Paul is an international speaker and has worked in Montessori education as an administrator, teacher, researcher, consultant, and author. Paul's administrative experiences include working as a head of schools, executive director of a school consulting agency, director of teacher education programs, and coordinator of a public school magnet program. Paul is currently Head of School of the Rochester Montessori School, Rochester, Minnesota. As a teacher educator, Paul has directed Montessori teacher education programs for both early childhood and secondary programs. He holds Montessori teacher certification in early childhood and secondary levels one and two from the American Montessori Society. In addition, Paul was an associate professor at Transylvania University and an adjunct professor at Northwestern University. His work as a speaker and educational consultant has taken him to conferences and schools throughout the United States and also to Canada, Great Britain, Sweden, Mexico, Russia, Brazil, Japan, China, Australia, Nepal, South Africa, and Poland. Paul received his B.A. at Dartmouth College and his M.A. and Ph.D. in Cultural Anthropology at S.U.N.Y. Buffalo. Paul has published numerous articles in Montessori and other journals. His most recent publication is An Observer's Notebook: Learning from Children with the Observation C.O.R.E. He is also the co-author of The Montessori Way, a definitive work on the Montessori experience.
Dom Ferrito
Dom has been in education for 40 years, 36 of those as an administrator.
He has served as a private and public school principal, and for the past 11 years as the principal of Appleton Public Montessori, a charter school within the Appleton Area Public School District.


Tracey Hall, B.A.
Tracey has her Psychology, Capstone Certificate in Infant, Early Childhood and Family Mental Health, AMS Certified Infant and Toddler, Houston Montessori Center Faculty, Center for Guided Montessori Studies Faculty. Stacy Sirianni Lead Toddler Teacher at Rock Prairie Montessori School. B.A. in Education Studies. Enrolled in Center for Guided Montessori Studies Infant and Toddler training.
Teri Holford-Talpe
Teri is the Academic Engagement & Curriculum Librarian at UWL Murphy Library. She is the School of Education liaison librarian, and runs the childrens literature section of Murphy Library. She is a member of the Advisory Board of the Cooperative Childrens Book Center (CCBC) in Madison, and is a fierce believer in the power of childrens literature.


Lema Kabashi, Ph.D.
Lema works as an Assistant Professor in Special Education, Department of Educational Studies, and a Special Education Program Coordinator at the University of Wisconsin - La Crosse. She has a doctoral degree from the University of Pittsburgh, Pittsburgh, PA, on Early Intervention, Special Education, and a master's degree from Slippery Rock University, Slippery Rock, PA, on Special Education. She has over fifteen years of teaching and advising experience, over ten years of research experience in the field of special education, particularly with children with Autism Spectrum Disorders (ASD), and recently also coordinating the special education program. Dr. Kabashi has a long record of proven academic and professional excellence with several successful research studies conducted with young children with exceptionalities, specifically children with autism, and several grants funded in that area as well.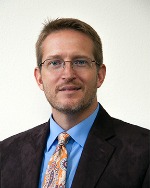 Joshua Miller, Ph.D.
Joshua is an Assistant Professor with the University of Wisconsin La Crosse, where he teaches a variety of courses on the Social Foundations of Education, with a specific emphasis on Education within a Global Society. His research interests include the study of student and teacher autonomy, globalized collaborative learning, and 21st century learning platforms. He has recently presented a paper at the Hawaiian International Conference on Education concerning Student and Teacher Autonomy (2016) and was recently accepted to present an additional paper at the 2016 London International Conference on Education regarding Cultivating Global Educational Partnerships.
Laura Rasmussen
Laura has been a Montessori Guide since 2006. She attended Luther College and received a degree in Elementary Education, with an emphasis in reading. She maintains a Minnesota teaching license and attended AMS Elementary II training through the Center for Montessori Teacher Education-New York to gain Montessori credentials. She also holds a Masters degree in Montessori Education from St. Catherine University. Laura earned a certificate in Montessori-STEM which she received through St. Catherine University. This program incorporates information surrounding science, technology, engineering and mathematics into the Montessori curriculum. She is also trained in the Montessori Model United Nations program. Laura has completed training sessions for International Baccalaureate Middle Years Program in the area(s) of Language and Literature, Mathematics, Science and Individuals and Societies.
Amoreena Rathke
Amoreena has taught Art for the past 9 years at Northside Elementary and Coulee Montessori. Her passion for arts integration led to many collaborations including co-teaching for CESA #4 on numerous occasions, community arts projects, and presenting at conferences. She recently completed her Master of Arts in Education with an administration accreditation and lives in La Crosse with her husband and 3 children.


Teresa Ripple, M. Ed.
Teresa is currently an assistant professor for the Advanced Montessori Programs at St. Catherine University in St. Paul, MN. She teaches courses for the Montessori Masters degree program in research and professional growth, and for the undergraduate elementary education department in early childhood and music, as well as presenting workshops and consulting. She presented at national conferences for the American Montessori Society (AMS), as well as developing webinars for AMS and presenting at other regional conferences. She published an article on early childhood science that appeared in the fall 2015 edition of Montessori Life. Teresa worked as an Early Childhood teacher for over 10 years and then as a head of school. She has served on the boards of both private and public charter Montessori schools.
Nancy Schaitel
Nancy is a former Montessori Children's House teacher for 16 years and presently helps school districts start up their charter Montessori schools in Wisconsin. She has a Master's in Holistic Parent Education and has been trained in Response-Able Parenting with Chick Moorman and Positive Discipline with Jane Nelson. She holds 4-8 week parenting workshops in the area for school districts and The Parenting Place.


Mark Seifert
Mark has been a Montessori Guide since 2008 at the Rochester Montessori School. He maintains a Minnesota Teaching license and completed his A.M.S. primary teacher's certification from the Center for Contemporary Montessori Programs at the College of St. Catherine's. Mark earned a Bachelor of Science degree in Elementary Education from Iowa State University, and an Elementary Education Mathematics Endorsement. He also works with E-1, E-2, and Middle school students in after school science and Robotics program. Mark is the Rochester Montessori School FLL (First Lego League) coach.
Josh Shively
Josh Shively has been an E-II guide at Coulee Montessori, which is a public charter school in the La Crosse School District, since 2011. He earned his bachelor's degree in anthropology from the University of Northern Iowa, his master's degree in instruction at St. Mary's University, and his Montessori credential at St. Catherine University. Shively came to education after being a stay-at-home dad with his two daughters, who both went through Coulee Montessori and are now successful high schoolers at La Crosse Central High School. His wife, Kim is a high school music instructor in the La Crosse School District and past president of the Coulee Montessori governance board. In his free time, Shively competes in biking and running races and triathlons, coaches the La Crosse area high school and middle school mountain bike team, and plays drums in a local rock band, The Remainders, because life's too short not to do it all.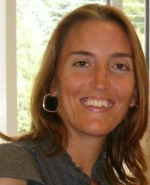 Jan Wellik, Ph.D.
Jan is a writing teacher at Viterbo University and UWL. She serves as Faculty Advisor of the Lumen Student Newspaper at Viterbo, and also teaches Environmental Studies at UWL. She is the Founder and Director of Eco Expressions, a nature writing program for youth and adults since 2004. She is the author of the Nature Writing Field Guide for Teachers and has a new blog, Eco Art Wisconsin, hosted by Wisconsin Parents magazine.