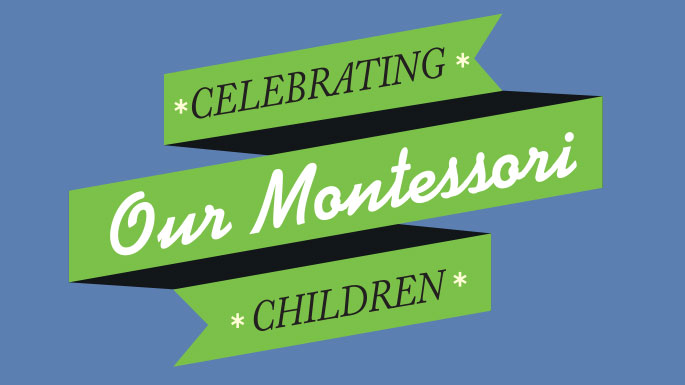 University credit
1 GRAD credit available!
2017 Western WI Regional Montessori Conference: "Celebrate Our Montessori Children"
University credit course offered in partnership with WI Montessori Association

EDS 500, section 700
Course dates:January 21-March 31 (15 hours as arranged)
Geared for participants of the 2017 Western Wisconsin Regional Montessori Conference who wish to apply underlying principles of the Montessori Method of education to their interactions with young children.
Objectives (participants will know and be able to do):
Apply the information gleaned from attending the 2017 Western Wisconsin Regional Montessori Conference to classroom students as a means to improve children's learning and/or behavior
Support opinions on the subject from professional sources
Course requirements:
Full attendance at the 2017 Western Wisconsin Regional Montessori Conference (Jan. 21).
Declaration of a tentative thesis to research,employ,observe results and make adjustments.
Implementation of a plan created through item #2.
Prepare and share a comparison essay explaining the present situation,their choice of change, what changes they made,how the changes affected children's learning/behavior, and any future considerations to improve it.It will include a minimum of three professional citations to support their opinion.These articles will be obtained from online sources. Comparison Essay due via email to instructor, Nancy Schaitel: nschaitel@centurytel.net by March 31, 2017.
Instructional methods: Lecture/workshops
Assessment procedures:
Attendance at the conference
Comparison Essay
Standards addressed in course:
WI Teacher Standards: #2, 6, 9 & 10
Various WI Model Early Learning Standards
Deadline: UWL online admission application, credit course registration form and payment must all be received by January 21, 2017.
UWL academic credit registration form and online admission application directions
One graduate credit is available to participants. The student must attend the conference to receive credit. Registration and payment can be made at the conference or by contacting Briana Meuer at bmeuer@uwlax.edu or 608.785.6513.
To register, please contact:
Briana Meuer, Credit Coordinator 608.785.6513 or toll free 1.866.895.9233
bmeuer@uwlax.edu