Presenters
KEYNOTE: Jennifer Spikner, M.Ed | January 13, 2018
Jennifer Spikner holds a Master of Education degree from the University of Illinois at Chicago and a Bachelor of Arts from Washington University in St. Louis. She completed her Lower and Upper Elementary American Montessori Society (AMS) credentials through the Midwest Montessori Teacher Training Center in Illinois and her AMS Administrative credential through the Center for Montessori Teacher Education in New Rochelle, New York.
Jennifer worked as an administrator and as a Lower Elementary classroom teacher at Brookview School in Benton Harbor, Michigan. She is currently the Head of School at Elizabeth Academy, an inclusive Montessori school in Salt Lake City, Utah. Jennifer is on the faculty of the Institute for Montessori Innovation at Westminster College, where she teaches courses for lower elementary teachers and serves on the Montessori curriculum committee.
CONCURRENT PRESENTERS: January 13, 2018
Anna Aarre, M.Ed.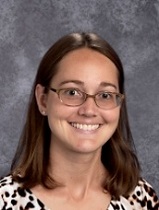 Anna Aarre has taught at the Bluffview Children's House in Winona, Minnesota for six years. Both of her children attend and love Bluffview. Anna's classroom assistant, Evie Hansen, is her rock who supports, leads, and contributes to the classroom community. She has become a huge part of how smoothly the classroom runs. Anna received her B.A. in Early Childhood and Elementary with Pre-Primary from Winona State University in 2004. She received her Montessori training in CH from MMTTC in Illinois in 2013. Anna received her Montessori Master's degree from St. Catherine's University in 2016. Through her teaching years, she has noticed that children needed social skills to help them solve problems on their own, think for themselves, and obtain positive relationships with peers. Implementing Positive Discipline and Honoring the Light of the Child has provided children with problem-solving skills.
Ashleigh Bartz, M.Ed.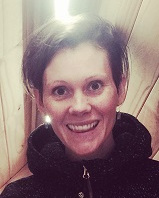 Ashleigh Bartz is in her fifth year of teaching Upper Elementary at La Crescent Montessori and Stem School.
Her favorite thing to do with my students is volunteer in our community and go camping.
In her free time, she like to bike, travel and practice yoga.
Charlotte Cushman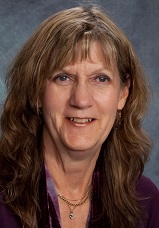 Charlotte Cushman received her Association Montessori International (AMI) diploma in 1973 and taught as an assistant for two years and then as a directress until 2016. In addition to teaching, she started and operated two schools.
Charlotte has authored several books including Montessori: Why It Matters for Your Child's Success and Happiness published December 1, 2015, and a children's book titled Your Life Belongs to You published July 4, 2017. She has also authored numerous articles about child development and Montessori, published in periodicals such as: Montessori Life, Montessori Courier, Public School Montessorian and Minnesota Parent.
Michael Dorer, Ed.D.
Michael Dorer is an internationally trained Montessori educator, specializing in storytelling, Montessori curriculum and teacher education. He has worked with children from toddlers to middle schoolers beginning in 1969, and teaching graduate student adults in Montessori education since 1978. Michael's educational background includes a doctorate in Instructional Leadership, and Montessori credentials from both the American Montessori Society and the Association Montessori Internationale. Michael has served as President of the International Association of Montessori Educators, the Minnesota Montessori Alliance and The American Montessori Society; with extensive time on each of their boards. Michael has written and published seven Montessori album textbooks, and a book: The Deep Well of Time: The Transformative Power of Storytelling in the Classroom.
Rose Dorer, M.Ed.
Rose Dorer has taught in Children's House, Lower and Upper Elementary schools for over 40 years. She has also taught Montessori teacher education with adults at the post-graduate level for Saint Catherine University Westminster College and others.
Her credentials include American Montessori Society (AMS) Primary (Early Childhood), Association Montessori International (AMI) Elementary, AMS Administration, M.A. in Education, and certified for Educational Administration. She has presented at many Montessori conferences, on language, peace, and biology. Rose has been a Montessorian since 1971.
Paul Epstein, Ph.D.
Paul Epstein is the founder of Designs for Lifelong Learning and is the director of secondary teacher education for the Center for Guided Montessori Studies and co-director of early childhood teacher education for Etonkids, Beijing, China.
Paul worked as a Head of schools and as a Montessori classroom teacher in Montessori early childhood, middle, and high school programs. He has Montessori teacher certification in early childhood and secondary one and two from American Montessori Society (AMS). Paul was also an associate professor at Transylvania University and an adjunct professor at Northwestern University.
He consults with schools and speaks at conferences throughout the United States, to Canada, Great Britain, Sweden, Mexico, Russia, Brazil, Czech Republic, Japan, Swaziland, Slovakia, Indonesia, China, Australia, Hong Kong, Nepal, South Africa and Poland.
Kathryn Garfin
Kathryn Garfin first studied learning while earning a Psychology degree from Iowa State University. Then, she studied Social Studies Education at the University of Wisconsin-La Crosse where she learned how to teach diverse learners about various social sciences. Kathryn first fell in love with Montessori during her student teaching at La Crescent Montessori & STEM School in Minnesota; it was where her education, philosophies about learning and personal beliefs all came together. Currently, she teaches 9–12th grade humanities which includes classes in Language Arts and various Social Sciences at La Crescent Montessori & STEM School. Most of her Montessori training comes from working with talented Montessori teachers and attending professional development opportunities such as the American Montessori Conference in San Diego in 2017 and the Celebrating Our Montessori Children Conferences at UWL in 2016 and 2017.
Cindy Goldade, M.Ed.
Cindy Goldade has a master's degree in education from Loyola University in Maryland with a concentration in Montessori. She was the owner/early childhood teacher of Evergreen Montessori for 10 years. She is an adjunct faculty member for University of Wisconsin-River Falls in their Montessori and Early Childhood programs. She currently works with teenagers in 4-H using Montessori principles of experiential, multi-sensory learning in the Child Development and Horse Project Areas and teaches a middle school class at a local homeschool coop.
Tracey Hall, B.A.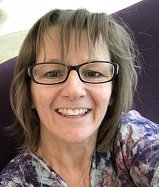 Tracey Hall is the Toddlers' House Coordinator and a lead teacher for the Toddlers' House program at Rock Prairie Montessori School in Janesville, Wisconsin. She is a Montessori Teacher Educator for both the Houston Montessori Center and the Center for Guided Montessori Studies.
Tracey has a B.A. in Psychology, an American Montessori Society (AMS) Infant and Toddler Montessori certification and a Capstone Certificate from the University of Wisconsin-Madison in Infant, Early Childhood and Family Mental Health.
When she is home she loves to knit, read and spend time outdoors with her family and dogs.
Evie Hansen
Coming soon…
Tami Holtslander, M.Ed.
Tami Holtslander is currently an Adolescent Program Guide for 7/8 Humanities and Literature at a public charter school in La Crescent, Minnesota. She received her American Montessori Society (AMS) Elementary Certification, Master of Arts in Education and Montessori STEM Certification from The Center of Contemporary Montessori Programs, St. Catherine's, St. Paul, Minnesota. She has taught all levels of Montessori since 1998 and was a School Director for five years at La Crescent Montessori & STEM School. She has presented at multiple AMS conferences and was adjunct faculty for the Montessori teacher training program at St. Catherine's. Recently, she took the Association Montessori International (AMI), "Keepers of Alexandria" and fell in love with the training, readings and the curriculum offered by AMI programs.
Linda Jacobson, M.A.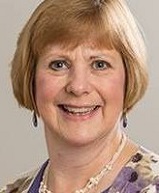 As a program manager, Linda Jacobson helped design the University of Wisconsin-River Falls Montessori Teacher Education Program. She is also a Montessori parent and helped start the River Falls Public Montessori Elementary School.
This topic is very personal. After several trying years, and multiple medications, her adopted twin boys were diagnosed at age ten with developmental trauma. Finally, she understood the root causes of their difficult behaviors. While their trauma was not violent, it had a significant impact on their brain, social and emotional development. She has seen firsthand her children's struggles with the effects of trauma and how it manifested itself in their behavior and moods. Linda has researched trauma, its effects, and how to respond. She had to learn a new way to parent them. She has lived its effect on her family and has worked to educated teachers and parents about the impacts of trauma on children.
Nicolas Lepine, M.Ed.
Nicolas Lepine has been a 9–12 teacher at Rogers Park Montessori for nine years, and in his tenth year became the elementary athletic director. Early into his career, he worked with the school to enhance the P.E. curriculum. Through his Masters research, he discovered the benefits of integrating P.E. with the classroom curriculum. Now, he implements this integrated curriculum with Lower and Upper Elementary as well as Middle School. He is also the head coach for track and field, volleyball and basketball teams. In his free time, Nicolas competes as a nationally ranked powerlifter.
Sara Mathes, M.Ed.
Sara Mathes has worked at the Viroqua Children's House Montessori Preschool in Viroqua, Wisconsin since 2012 (first as a Toddler teacher and currently as the Children's House teacher).
Sara has been singing to and with children since the birth of her daughter in 2010; joining in harmony with others is one of her favorite things!


Margaret Phinney, Ed.D.
Margaret Phinney is a Professor Emerita of Teacher Education and the former director of the Master's Reading Program at the University of Wisconsin-River Falls.
She currently works as a literacy instructor and children's book author.
Both she and Gay Ward, Ph.D. are experienced Elementary Teachers and have facilitated numerous literacy workshops in the United States and abroad.


Leslie Rogers, Ph.D.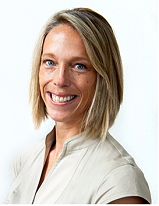 Leslie Rogers has been an Assistant Professor in the Department of Educational Studies at the University of Wisconsin-La Crosse since 2014. Her expertise is in designing instruction and assessments for diverse learners, to include students with exceptional learning needs. Dr. Rogers earned her Ph.D. in Special Education from Vanderbilt University (2010), has a current Wisconsin teaching license in Special Education (EBD, PK-12) and has experience working with diverse students at international locations; working as a Behavior Management Consultant for Pk–12 students and their families in Europe and working as an Assistant Professor of Education in the Republic of Korea. Rogers' research and teaching focuses on the use of effective instructional practices that improve the outcome of historically marginalized students and their families.
Dawn Rouse, Ph.D.
Dawn Rouse is an Asst. Professor at UWL who began her career as an infant & toddler caregiver.
Dawn has utilized the RIE philosophy of "educaring" or respectful, authentic relationship building when considering all the learners she's ever had the privilege of guiding, including the undergraduates.
Nancy Schaitel, M.Ed.
Nancy Schaitel is a former Montessori Children's House teacher for 15 years and presently helps school districts start up their charter Montessori schools in Wisconsin.
She has a Master's in Holistic Parent Education and has been trained in Response-Able Parenting Chick Moorman and Positive Discipline with Jane Nelson.
Gay Ward, Ph.D.
Gay Ward is a Professor Emerita of Teacher Education at the University of Wisconsin-River Falls (UWRF), where she taught elementary literacy courses, coordinated both the Early Childhood undergraduate programs and the Montessori Graduate Teacher Education program. She is Co-Chair of the American Montessori Society (AMS) Research Committee. She currently works as an educational consultant and teaches literacy courses in the Montessori and Elementary Education programs at UWRF. AMS-credentialed (Elementary I).
Both she and Margaret Phinney, Ph.D., are experienced Elementary Teachers and have facilitated numerous literacy workshops in the United States and abroad.
Stephanie Wehman, M.Ed.
Coming soon…
Michael Wridt
Michael Wridt began his career working as a math teacher in the inner city of Milwaukee. He has worked for charter schools focused on student driven methodologies; project based, ability based, etc. and has a passion for supporting all students and meeting all needs in a way that is informative and fair to all. He has been a Head of School for six years and an E2 Guide for five years.