Keynote presenters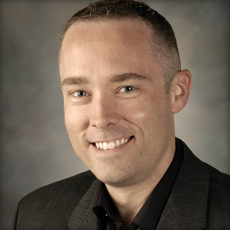 Craig J. Bryan, Psy.D.
Craig J. Bryan, Psy.D., ABPP, is a board-certified clinical psychologist in cognitive behavioral psychology, and is currently the Executive Director of the National Center for Veterans Studies at The University of Utah. Bryan received his Psy.D. in clinical psychology in 2006 from Baylor University, and completed his clinical psychology residency at the Wilford Hall Medical Center, Lackland Air Force Base, TX. He was retained as faculty in the Department of Psychology at Wilford Hall Medical Center, where he was Chief of the Primary Care Psychology Service, as well as the Suicide Prevention Program Manager for Lackland AFB. He deployed to Balad, Iraq, in 2009, where he served as the Director of the Traumatic Brain Injury Clinic at the Air Force Theater Hospital. Bryan separated from active duty service shortly after his deployment, and currently researches suicidal behaviors and suicide prevention strategies, and psychological health and resiliency. He currently manages numerous federally-funded projects in excess of $10 million, to include studies testing cognitive behavioral treatments for suicidal service members, developing innovative methods to identify and detect high-risk military personnel and veterans, and disseminating effective treatments to health care providers and the public. Bryan has published over 120 scientific articles and several books including Managing Suicide Risk in Primary Care, Cognitive Behavioral Therapy for Preventing Suicide Attempts: A Guide to Brief Treatments Across Clinical Settings, and the Handbook of Psychosocial Interventions for Veterans and Service Members: A Guide for the Non-Military Mental Health Clinician. He is the lead risk management consultant for the $25 million STRONG STAR Research Consortium and the $45 million Consortium to Alleviate PTSD, which investigates treatments for combat-related PTSD among military personnel, and has served on the Board of Directors of the American Association for Suicidology. He is considered a leading national expert on military and veteran suicide. For his contributions to military mental health and suicide prevention, Bryan has received numerous awards and recognitions including the Arthur W. Melton Award for Early Career Achievement, the Peter J.N. Linnerooth National Service Award, and the Charles S. Gersoni Military Psychology Award from the American Psychological Association; and the Edwin S Shneidman Award for outstanding contributions to research in suicide from the American Association of Suicidology.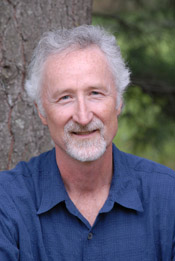 Henry Emmons, M.D.
Henry Emmons is a psychiatrist who integrates mind-body and natural therapies, mindfulness and Buddhist teachings, and compassion and insight into his clinical work. Henry developed the Resilience Training Program, which is currently offered at the Penny George Institute for Health and Healing. This unique program is based upon the ideas developed in his books, The Chemistry of Joy and The Chemistry of Calm.
His career has been animated by the desire to develop more integrative approaches to the treatment of depression and anxiety. Henry is a sought-after presenter and a respected consultant on such topics as integrating natural and mindfulness therapies in psychiatry, building personal resilience, and personal and professional renewal. In addition to Resilience Training, Henry has developed "A Year of Living Mindfully" and "The Inner Life of Healers: Programs of Renewal for Health Professionals" offered through the University of Minnesota's Center for Spirituality and Healing. He is also a founding board member of the International Network for Integrative Mental Health.
His essay "Insights on the Inner Life of Healers" was included in the book Living the Questions: Essays Inspired by the Work and Life of Parker J. Palmer (Jossey-Bass, 2005). His own books are:
THE CHEMISTRY OF JOY: A Three Step Program for Overcoming Depression Through Western Science and Eastern Wisdom, (Simon and Schuster, December 2005)
THE CHEMISTRY OF CALM: A Powerful, Drug-Free Plan to Quiet Your Fears and Overcome Your Anxiety (Simon & Schuster, October 2010)