Whether you plan to enroll in an undergraduate studies program or attend graduate or business school, the University of Wisconsin-La Crosse Test Prep program can help you realize your academic goals. With preparation courses, we are Western Wisconsin's test prep solution.
At UW-La Crosse, we value the pursuit of higher education, and we want to help you achieve your goals.
Standardized test scores on exams are a major component of your college application process. These tests play a significant role in helping you gain admission into the school or program of your choice. Standardized tests help determine your admission status, and are used in merit-based scholarships, grants, fellowships, and assistantships. Let the UW-La Crosse Test Prep program help you prepare for, and ace, these important exams.
UW La Crosse offers test preparation courses designed by a team of former standardized exam question writers and test preparation experts. Our experienced and professional instructors are highly trained and care about your success. UW-La Crosse's Test Prep courses are here to help you achieve your goals.
All test prep courses include:
Extensive classroom instruction
Experienced, expert instructors
Preparation materials
Comprehensive presentations and explanations
Actual questions from previous exams and computer-adaptive software
Access to our instructors beyond your classroom experience
Flexible schedule options
Live - online test preparation
Now you can enjoy the same quality as our traditional Test Preparation courses from the Comfort of your home. UW-La Crosse Live-Online Test Prep classes are very similar to the classes we offer on campus. You will benefit from proven curriculum and materials and strategies to help you succeed on the exam.

With UW-La Crosse Live-Online classes, you are able to interact with your instructor and participate in the class through the use of our online classroom technology. When you enroll in the Live-Online class, you will benefit from a live instructor who is there to teach the class and answer questions in real-time; just like in a traditional classroom setting.

Live-Online classes are ideal for busy individuals and traveling professionals. Each session is recorded and made available to you to view at your convenience. Students are provided access to the class recordings for 30 days after completion of the test prep class.

The UW-La Crosse Live Online classes are taught by Educational Testing Consultants, the leaders in campus test preparation.
Check system compatibility:
Update your Adobe Flashplayer
Graduate preparation programs:
GRE - General advanced degree studies > LIVE ONLINE & FACE-to-FACE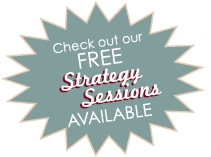 The GRE is required for a large variety of master's degree and doctoral degree programs. Maximize your potential with quality instruction covering each of the three main sections of the GRE - Analytical Writing, Verbal Reasoning, and Quantitative Reasoning. Sharpen your skills on actual GRE exam questions and follow our proven study plan on your way to success. MORE
GMAT - General advanced degree studies > LIVE ONLINE
The UW-La Crosse Live-Online GMAT test preparation program provides a thorough review of all tested math and verbal skills. Case studies involving real test questions help to reinforce the connection between the various skills and the ways they are tested on the GMAT. The program consists of 24 hours of classroom instruction from an experienced instructor, together with additional practice problems, sample tests and skill review exercise. MORE
LSAT - General advanced degree studies > LIVE ONLINE
LSAT is only offered Live-Online. All American Bar Association (ABA) Certified Law Schools require a valid LSAT score as part of the admissions process. This course is ideal for current undergraduates, recent graduates and anyone looking to apply to Law School. The LSAT is a paper-based test that is administered annually. We recommend that students take the LSAT Test Prep class as close to their chosen exam date as possible. MORE
Undergraduate programs:
ACT preparation > ONLINE & FACE-to-FACE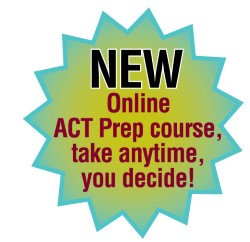 Designed to raise student test scores!
This unparalleled ACT® test preparation course readies students for all four sections of the ACT® test, plus the optional writing section. Students take official, retired ACT® pre- and post-tests to determine strengths and weaknesses. Qualified instructors work directly with students to work through this comprehensive preparation program. Preparing for the ACT can increase test scores that are important for gaining acceptance into your college of choice and for expanding your scholarship opportunities.
This course is designed to complement area high schools' preparatory programs.
This program provides 12 hours of instruction in: writing strategies to assist you in the essay part of the ACT® test; orientation to the ACT® and its four parts; opportunity to take diagnostic assessments; instruction in all four areas; test-taking strategies for each of the components and for the entire test; practice with printed materials where test-taking tips can be applied and reinforced and interactive skill drills in deficit areas as measured by the diagnostic test.
Course materials are provided by Cambridge Educational Services, the leader in test preparation. MORE