Community Health Program
2017 Wisconsin Health Education Network Annual Meeting
Celebrating 31 years of making a difference in population health in Wisconsin through health education and health promotion.
Building a Culture of Health: Capacity, Collaboration and Community Connections

April 20, 2017
9 a.m.-3:15 p.m.
Marriott Madison West Hotel
1313 John Q. Hammons Dr., Middleton, Wis.
Keynote presenters:
Paul Kuehnert, DNP, RN, FAAN
Bevan K. Baker, MHA, FACHE
Participants will:
Examine capacity-building opportunities for health enhancement
Explore new avenues for establishing partnerships for community well-being
Review the outputs and outcomes from community-based health promotion programs
Examine local and regional examples of colleague networking
Recognize those receiving the 2017 Barbara A. Lange Memorial Award.
Printable 2017 Barbara A. Lange Memorial award flyer

To nominate someone for the Barbara A. Lange Memorial Award, please click on the link above. Deadline is March 3, 2017.
Accommodations:
To make your own arrangements for a hotel room at the Marriott Madison West, 1313 John Q. Hammons Dr., Middleton WI 53562, please call 1.800.228.9290 for reservations or call the hotel directly at 608.831.2000.
Sponsors:
University of Wisconsin-La Crosse Community Health and UW-La Crosse Continuing Education and Extension
For questions about the program: Gary D. Gilmore, MPH, Ph.D., MCHES, 608.785.8163 or ggilmore@uwlax.edu
For questions regarding registration: Continuing Education & Extension, 608.785.6500 or toll-free 1.866.895.9233 or conted@uwlax.edu
$89 Early registration fee by March 17
$95 Regular registration fee
$79 Student (full-time) Fee
$79 Senior Rate (65 yrs+) Fee
(Fee includes breaks, luncheon and resource materials)
5 (Category 1) CECHs CHES/MCHES
.5 CEUs
Continuing Education Units (CEUs)

are a means of recognizing and recording satisfactory participation in non-degree programs. University of Wisconsin-Extension (UW-Ex) awards one CEU for every 10 contact hours in a continuing education experience. Actual contact hours are recorded. CEUs are offered at no additional charge, through the UW-Ex. In order to receive a certificate, participants need to sign up for CEUs at the time of registration.

UW-Ex CEUs fulfill continuing education requirements for many professionals, agencies and organizations. Professional associations may have specific licensing requirements. Individuals should contact their licensing association before assuming UW-Ex CEUs will fulfill all requirements.
UW-La Crosse keeps records of individual CEUs for three years of programming. Certificates are emailed within two weeks of the conclusion of each program. Requests for duplicate CEU certificates are charged a $15 processing fee. Request form for duplicate CEU hours & certificates

CECHs for CHES/MCHES:

University of Wisconsin-La Crosse (UWL) is approved by the National Commission for Health Education Credentialing, Inc. (NCHEC) to offer Continuing Education Contact Hours (CECHs) for Certified Health Education Specialists (CHES) and Master Certified Health Education Specialists (MCHES). UWL Continuing Education and Extension maintains responsibility for the program and its content. UWL Continuing Education and Extension reports CHES/MCHES CECHs quarterly to NCHEC.
Cancellation policy:
Full refund less $25 processing fee when notified in writing at least two weeks prior to the start of the event. No refunds after that point. Substitutions will be accepted. Registration implies permission for photos, publicity & inclusion in a participant list unless Continuing Education and Extension is notified in writing two weeks prior to the program..
For questions about registration: Continuing Education and Extension, 608.785.6500, toll-free 1.866.895.9233 or conted@uwlax.edu
AFTERNOON KEYNOTE
Bevan K. Baker, MHA, FACHE, serves as the 16th Milwaukee health commissioner in a line dating back to 1867, Baker serves as the city's chief advisor on health. As commissioner, Baker is responsible for providing leadership and oversight of the agency's departments in their collective efforts to promote the health and well-being of the people of Milwaukee. Baker also serves as assistant clinical professor with the University of Wisconsin-Milwaukee. In January of 2006, Wisconsin Governor Jim Doyle appointed him to serve on the Governor's e-Health Care Quality and Patient Safety Board.
Denise A. Crumble manages programs at the City of Milwaukee Health Department which help teens to determine their reproductive choices using medically accurate, cutting-edge and evidenced-based interventions. Over the course of her career she has worked in government healthcare, non-profit, and academic settings to tackle many different problem areas affecting minorities, children, teens, and low-income families. In 2013 she was honored as the inaugural recipient of the Bayard Rustin Leadership award by Diverse and Resilient, an agency dedicated to achieving health equity and improving the safety and well-being of LGBTQ people and communities in Wisconsin.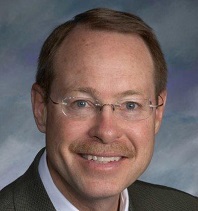 Kurt Eggebrecht, M.Ed., MCHES, serves as Director and Public Health Officer for the Appleton Health Department. Prior to his appointment in Appleton, he worked nine years as manager of health promotion services at the Medical College of Wisconsin. In this role he developed and managed the worksite health promotion programs for Johnson Controls Inc. U.S. operations (120 worksite locations in 48 states). During this time Eggebrecht also served as an active board member and then president (1997-1999) of the Wellness Council of Wisconsin.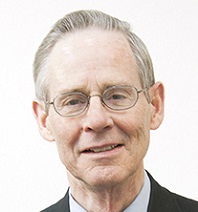 Gary D. Gilmore, MPH, Ph.D., MCHES, Chair, WHEN, since 1974, has held a joint appointment with UW-La Crosse and the University of Wisconsin-Extension. He is professor and director of Graduate Community Health/Public Health Programs. His prior experiences have been in public health and preventive medicine at the Bergen County Health Department (NJ) and at the Preventive Medicine Unit, General Leonard Wood Hospital, U.S. Army (he is the recipient of the Army Commendation Medal in Preventive Medicine). He served as the first Fulbright Senior Scholar at the All India Institute of Hygiene and Public Health, Calcutta, India, 1999-2000.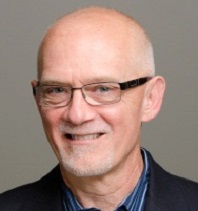 MORNING KEYNOTE
Paul Kuehnert, DNP, RN, FAAN, serves as assistant vice president, Robert Wood Johnson Foundation, Princeton, NJ. Kuehnert is a proven executive leader in health and health care. His passion for prevention and community well-being has shaped his career, leading organizations to build and/or improve service systems that address complex health and human service needs. Kuehnert was named a Robert Wood Johnson Foundation Executive Nurse Fellow in 2004, and a Fellow of the American Academy of Nursing in 2015.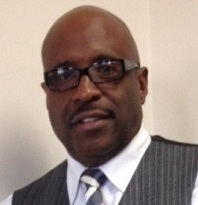 Curtis Marshall, is a public health educator with the Wisconsin Division of Public Health Office of Policy and Practice Alignment (OPPA) Southeast Region Office in Milwaukee. In this role he provides technical assistance to local health departments in the areas of community health assessment and plans, National Public Health Performance Standards, strategic planning and quality improvement. He has extensive experience in assisting multi-sectorial community-based health collaborations integrate social, economic and environmental goals which support health equity, and strengthen community capacity to align with local and state-wide public health priorities.
Dan Michaels is a community health educator for Waukesha County Public Health, where he focuses on public health preparedness, communicable disease research, community health assessment (CHA), and community health improvement planning (CHIP). Prior to Waukesha, he was a public health specialist for the City of Cudahy Health Department where his work included maternal child health along with preparedness and CHA/CHIP. Before he entered the world of public health, he spent several years working for non-profits as a community educator and volunteer manager.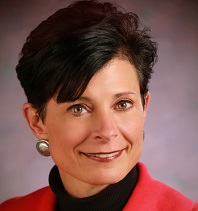 Paula Morgen is manager of community health improvement for ThedaCare, a seven-hospital health system based in Appleton, WI. She has held several roles in her 28 years with ThedaCare including positions in marketing, market research, community affairs and media relations. For the past 16 years, she has led the system's community health improvement function including responsibility for needs assessments, implementation plans, community benefit tracking, contributions and sponsorships, employee volunteerism and their community health action teams (CHAT). With Morgen's leadership, ThedaCare is a two-time finalist for the Foster G. McGaw Award for Excellence in Community Service through the American Hospital Association and Baxter International.
Amanda Ostrowski, CHES, is a public health educator with Marathon County Health Department (MCHD). Ostrowski has experience working in the topic areas of maternal health, early childhood development, obesity prevention, local food systems development, active communities, and tobacco control. Throughout her 10 years with MCHD, Ostrowski's responsibilities have included providing backbone support to various collaborative initiatives, group process facilitation, and program planning and evaluation, along with facilitating the process of building Marathon County's 2017-2020 Community Health Implementation plan.
Catherine Sendelbach, M.S., CHES, is employed with the Wisconsin Department of Health Services, Division of Public Health, Maternal and Child Health Program, as the family
planning reproductive health field consultant.
She provides technical assistance and consultation to community-based family planning programs statewide.
Sheri Siemers, MPH, CHES, is the regional health educator for the Wisconsin Division of Public Health-Southern Region. She provides technical assistance to 16 local health departments in southwest and south central Wisconsin. Technical assistance includes monitoring contracts, supporting community health assessment and improvement plans, and promoting accreditation efforts. Her prior experience focused on chronic disease and injury prevention working with health departments and hospitals in California and Pennsylvania.
Melanie Tatge, MPH, CHES, is the public health educator/accreditation coordinator for the Forest County Potawatomi Community Health Department in Crandon, WI. She earned her bachelor of science degree in sociology in May of 2011 and a master of public health degree in January of 2016 from the University of Wisconsin-La Crosse. In addition to providing individual and population-based health education to promote the health and well-being of the Forest County Potawatomi Community, Tatge assists the Forest County Potawatomi Community Health Department as they prepare for national public health accreditation.