Pre-dentistry is NOT a major at the University of Wisconsin-La Crosse.
It is a statement of your intention to go to dental school someday. Our pre-dental advising will help you prepare for dental programs around the country.
Dentists play a significant role in our oral health care throughout our lives. Whether it's maintenance in our early years, braces in our adolescent years, or treatment for gum disease or teeth extractions in our senior years, successful dentists are capable and compassionate practitioners.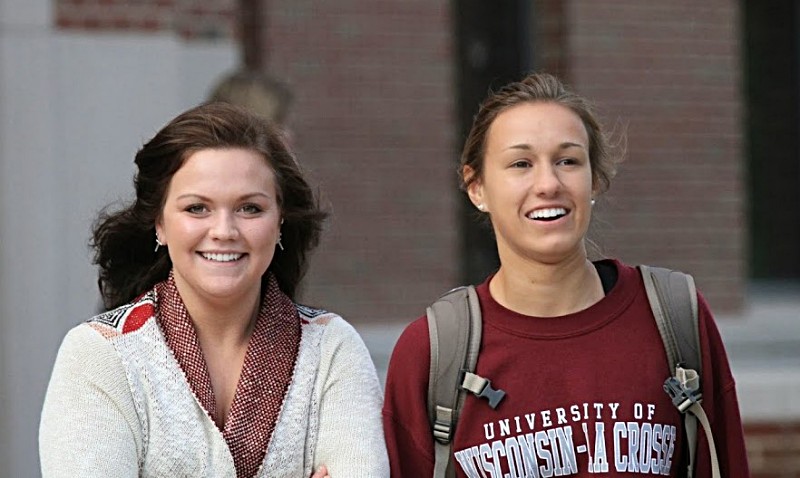 The hallmarks of a qualified dental laboratory technician are accuracy, artistic ability and attention to minute detail. If you are interested in helping patients, have strong communication skills, enjoy working with your hands as well as your mind, and want a career with responsibility, dentistry may be your calling.
Students interested in Dentistry are encouraged to check out the Pre-Dentistry Club
For Pre-Dentistry advising please see Dr. Michael Abler (

608.785.6962

, mabler@uwlax.edu

)

Generally, a degree in dentistry requires four academic years of study. The first two years usually cover the basic sciences and the last two years, diagnosing oral disease, surgery, and clinical study. At the completion of the curriculum, students are awarded either a DMD (Doctor of Dental Medicine) or DDS (Doctor of Dental Surgery) degree.
Minimum of two years liberal arts study, but many schools require three years of college and most prefer a bachelor's degree

In addition, be sure to check out the

American Dental Education Association's (ADEA) GoDental link. ADEA GoDental is an initiative by the American Dental Education Association that provides those considering dentistry information and guidance to apply to programs, matriculate, and eventually fulfill dental career goals: http://www.adea.org/godental/
Specific required courses include biology, chemistry, organic chemistry, calculus and physics.

All courses necessary for a pre-dentistry curriculum are available at UW-La Crosse.