Pre-chiropractic is NOT a major at the University of Wisconsin-La Crosse.
It is a statement of your intention to go to chiropractic school someday. Our pre-chiropractic advising will help you prepare for chiropractic programs around the country.
A chiropractor is a person who practices chiropractic, a health care profession concerned with the diagnosis, treatment and prevention of disorders of the neuro-musculoskeletal system and the effects of these disorders on general health.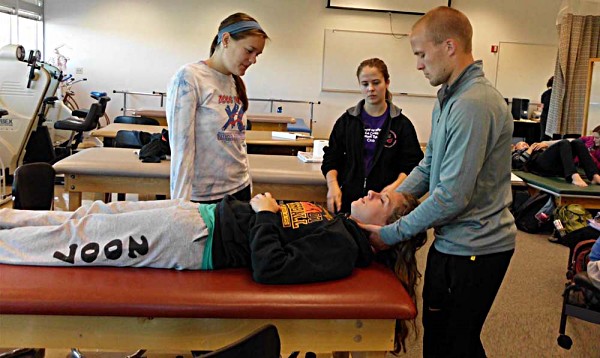 Chiropractors emphasize manual and manipulative therapy for the treatment of joint dysfunctions. Chiropractic is generally classified as complementary/alternative medicine.
Most Chiropractors earn a Doctor of Chiropractic (DC).
Student interested in Chiropractic are encouraged to check out the Pre-Chiropractic Club
Students typically enroll at UW-La Crosse for a minimum of two to three years, earning 60-90 credits.

Most chiropractic schools strongly recommend that students earn a bachelor's degree before matriculation
Specific required courses include biology, chemistry, and physics.

All courses necessary for a pre-chiropractic curriculum are available at UW-La Crosse.