Pre-optometry is NOT a major at the University of Wisconsin-La Crosse.
It is a statement of your intention to go to optometry school someday. Our pre-optometry advising will help you prepare for optometry programs around the country.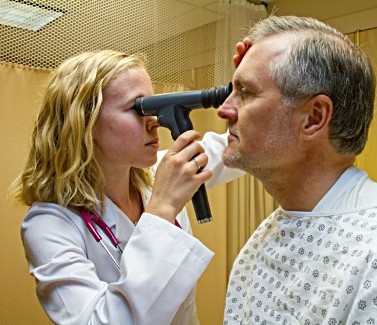 Optometry is a healthcare profession concerned with the eyes and related structures, as well as vision, visual systems, and vision information processing in humans. Optometrists are trained to prescribe and fit lenses to improve vision and are trained to diagnose and treat various eye diseases.
Student interested in Optometry are encouraged to check out the Pre-Optometry Club.
Completion of a bachelor's degree, including some specific coursework, is required for admission to most optometry schools.
The Optometry Admission Test must be taken before or during the semester in which the student applies for admission.
Specific required courses include biology, microbiology, chemistry (general and organic), biochemistry, physics, calculus and statistics.

All courses necessary for a pre-optometry curriculum are available at UW-La Crosse.