Message from Paula Knudson on diversity and inclusion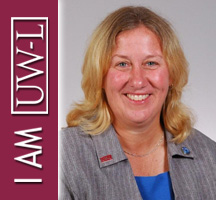 I'm honored to work with the Campus Climate & Diversity offices that provide leadership and support to make our campus and community supportive and inclusive. I truly believe that an inclusive campus is created by each of us who engage with our community. It is not the work of a few, but the commitment of many. The subdivision of Campus Climate & Diversity consists of the offices of Campus Climate, Disability Resources, LGBT Services, Multi-Cultural Services, Student Support Services, and Upward Bound. These units are an important part of the division of Student Affairs, yet they provide services and guidance for the entire campus community. Associate Dean Barbara Stewart and the talented individuals in the subdivision provide the entire campus with that the vision, information, and leadership to guide us to an always growing and improving inclusive community.
Respectfully yours,
Paula M. Knudson, Ph.D.