Army COOL
A page within Extended Learning
Online certification preparation at no cost to you!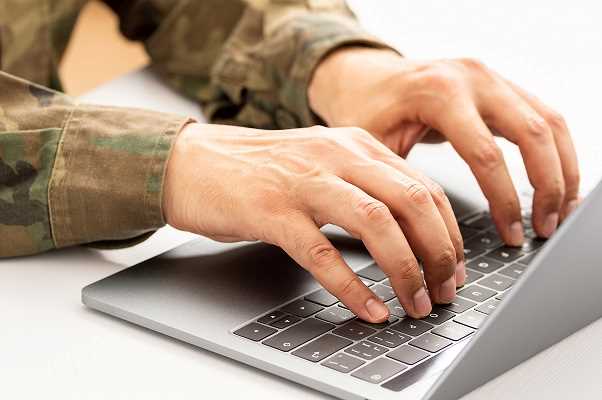 100% online programsThe Army's COOL (Credentialing Opportunities On-Line) was created to provide Credentialing Assistance (CA) for soldiers to obtain certifications and licenses that correspond to Military Occupational Specialties (MOS). This voluntary, off-duty program allows soldiers the opportunity to earn promotion points while actively serving and/or prepare for civilian employment after transitioning from the military.
Credentialing Assistance through Army Credentialing Opportunities Online provides up to $4,000 for training and exams that lead to civilian certifications and licenses.
Eligible Career Programs & Upskill Courses*
These online courses are designed for soldiers to be thorough, portable and are 100% online!
Business Management and Organizational Leadership for Healthcare
Business Management and Organizational Leadership for PMP
Business Management and Organizational Leadership with CAPM
Caregiver
Certified Healthcare Documentation Specialist
CompTIA Network+
CompTIA Security+
Computer Technician
Dental Assistant
Hemodialysis Technician
HVAC Technician Program

IT Fundamentals Pro
LEED Green Associate
Linux Pro
Medical Administrative Assistant w/EHR
Medical Assistant
Medical Billing
Medical Coding and Billing
Mental Health Technician
Nutrition and Personal Trainer
Patient Care Technician
Pharmacy Technician
Six Sigma Black Belt
Six Sigma Green Belt
Veterinary Receptionist
*Programs and courses are offered by CareerStep
Ready to speak with a dedicated military career advisor?
Call 855.799.1571 and learn about your options!