Credit Courses for Bethel Horizons Travel Experience
A page within Extended Learning
Bethel Horizons Cable, Wisconsin Travel Credit Companion courses
University of Wisconsin-La Crosse is offering 2 graduate-level companion course options with the Bethel Horizons' Cable, Wisconsin travel experience. Each course offers 3 graduate credits. A maximum of 9 graduate-level credits may be taken from UW-La Crosse over the summer. Participants may take up to 2 courses through this experience. Please register and pay for travel with Bethel Horizons prior to selecting your credit courses.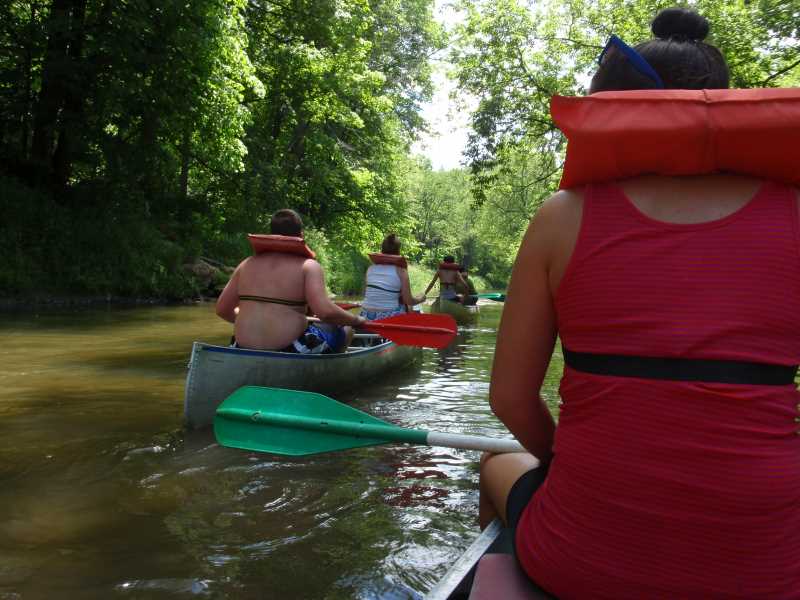 View the credit course syllabi:
Steps to enroll in 2023 UWL companion credit course
2023 Dates & Deadlines
2023 Travel dates and locations

Course number/name

UWL credit companion course dates

Course selection deadline

Last day to drop without a "W" on transcript

Last day to drop with a "W" on transcript

Last day to withdraw from UWL

June 26–30
Cable, WI

EDS 500, section 701: Paddling Adventure-Namekagon River
June 19–30
May 19
June 19
June 26
June 28

June 26–30
Cable, WI

EDS 500, section 702*: River Adventure Portfolio
July 1–15
May 19
July 3
July 11
July 13
*Prerequisite: EDS 500, section 701
Apply for admission to UW-La Crosse:
Go to: Online Admission Application. If you have not completed this application before, you must create a login. If you have completed this application before, but do not remember your login, please contact the UW HELP Line: 1.800.442.6459 for assistance. It will be easier to complete the application if you are logged into your previous account as the website has your information saved. Please note: this username and password are unique to this online application form.

Carefully answer initial application questions to ensure appropriate application is submitted:

Applying To: UW-La Crosse
Choose Your Program: Graduate Special – Non Degree
Term: Summer 2023

Applicants are required to answer questions about income tax, driver's license history and years voted in elections in order to ensure their application is complete. These questions may not apply to applicants but are required. Please make sure to review your personal information each time you submit an application for admission.
Please disregard application questions regarding:

Payment
Course number or course name
Essay/Personal Statement on why you want to attend UWL

At the end, click 'Final Check for Errors'. If no errors are found sign and submit the application. You will receive a confirmation number upon successful submission.
Complete your travel insurance request form at least 2 weeks prior to your travel
Travel insurance is mandatory.
The cost is currently estimated at $50 for each Bethel Horizons travel experience and is subject to change.
Travel insurance will be billed to your WINGS* account.
*WINGS is UWL's Student Information System.
Credit course registration & deadlines
UWL credit course registration is contingent upon prior trip registration with Bethel Horizons. Credit course selection deadlines are 1 month prior to each trip start date.
Withdrawal
You must contact Olga Santoyo-Garcia at osantoyo-garcia@uwlax.edu and the instructor to initiate withdrawal. Failure to do so may result in the inability to withdraw, resulting in an "F" grade. Only withdrawals initiated before the deadlines indicated here will be eligible for a 100% refund.
Transfer
To transfer this credit to another program, students must confirm in advance that the credit will be accepted by their degree granting program. No refunds will be made due to inability to transfer credit.