HEALTH EDUCATION: RESPONSIBILITIES, COMPETENCIES AND CERTIFICATION
Secure Your Future as a Health Educator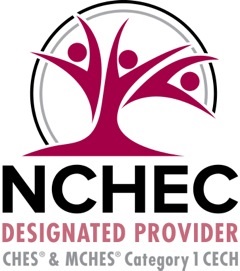 Become a Certified Health Education Specialist (CHES) or a Master Certified Health Education Specialist (MCHES) and examine the foundational elements and applications.
Tracking More Than 35 Years of Health Education Competency Research and Practical Applications: The Significance for You Today and in the Future!
September 24–October 14, 2021
Non-credit or university credit options!
People meeting around a conference tableWhether you are a graduating health education student or a practicing health education professional, the Certified Health Education Specialist (CHES) and Master Certified Health Education Specialist (MCHES) designation after your name is one important indication of professional competency and commitment to continued professional development.
During the three weeks, each week provides an opportunity to review and gain insights into the following major areas of focus:
Historical and foundational overview of the research and competencies for the health education/health promotion specialist
Focus on clear examples of the application of the competencies in practice settings
Preparation for either the CHES or MCHES examination
Faculty: Gary D. Gilmore, M.P.H., Ph.D., MCHES, Professor and Director, Graduate Community Health/Public Health Programs, UW-La Crosse
Dr. Gilmore chaired the national research into the health education Responsibilities, Competencies, and Sub-competencies called the National Health Educator Competencies Update Project for eight years.
*Synchronous events will be recorded for those taking the course entirely online.