Reproducible Reports: How to Use R to Automate Reporting
A page within DataGeek
Reproducible Reports: How to use R to Automate Reporting
Two schedules are offered for your convenience. The same content is provided via each schedule. You choose which schedule works best for you!

4 Weeks
~5 hours/week

1 Week
~20 hours/week

May 10–June 5
June 1–June 5*

Workshop participants will meet virtually for a Live Project Day:
10 a.m.–4 p.m., Central Time, Saturday, June 5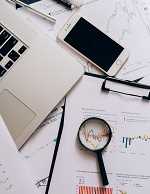 Reproducible ReportsUsing data to drive decisions requires clear and timely reporting. Yet building reports by hand or repeating point-and-click sequences is inefficient. RMarkdown documents offer the ability to integrate text, data analysis, and output into one professional document that can be rendered with a single click. Learn to customize the look and feel of the report and organize your content across several RMarkdown documents to streamline workflow. No prior experience with R is needed.
Learning Outcomes
Understand the basic anatomy of an RMarkdown document and use it to create reports that combine script, English annotation or descriptions, and output (tables and graphs).
Develop skills for debugging knit errors.
Modify yaml headers to customize report look and feel, and prepare reports in html, pdf or word.
Use child documents to aid organization of long reports and division of workflow.
*Short session due to Memorial Day.