Vestibular Rehab: Beyond the Basics
A page within PHYSICAL THERAPY CONTINUING EDUCATION
Brought to you by University of Wisconsin La Crosse Physical Therapy Program and Continuing Education and Extension
March 10, 2017
9 am-4 pm
3010 Health Science Center, La Crosse, Wis.
This course will be a "case based" course intended for the therapist who is treating vestibular disorders. For optimum benefit, the participant should have a basic understanding of the anatomy and physiology of the vestibular system and have some experience in evaluating and treating vestibular and balance disorders. A brief review of terminology, evaluation, standardized tests and treatment will be included followed by discussion of complex diagnoses using a case study format. Diagnoses that will be discussed include multiple canal BPPV involvement, cervicogenic vestibular disorders, post-concussion management as it relates to vestibular rehab, central vestibular disorders and non-vestibular disorders.
Course objectives
Upon completion of this course, participant will:
Summarize general terminology, evaluation and treatment of vestibular disorders.
Examine treatment approaches to multiple canal BPPV involvement.
Examine the role of vestibular rehabilitation in post- concussion management.
Identify strategies to treat central vestibular disorders.
Identify treatment strategies for cervicogenic vestibular disorders.
Examine other, non-vestibular, causes of dizziness with strategies for treatment or referral.
Intended audience
PTs, OTs, PTAs, OTAs, audiologists who work with patients with vestibular disorders.
Course faculty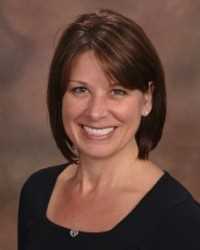 Shari Berry, PT, DPT Shari Berry, PT, DPT

Shari Berry, PT, DPT, graduated from UW-La Crosse with a BS in Physical Therapy in 1994. She went on to complete a transitional Doctorate of Physical Therapy in August of 2007 from Simmons College in Boston, MA. She is certified in Vestibular Rehabilitation by Herdman (2003) and has a Certificate of Gerontology from the University of Wisconsin-La Crosse. She has over 20 years of clinical experience in rural, inpatient, outpatient, sub-acute and skilled nursing care. She is currently program chair and has been an instructor for a Physical Therapist Assistant (PTA) program since 2005. Her primary teaching responsibilities include Neurorehabilitation, Kinesiology, Cardiopulmonary rehabilitation, introductory and capstone professional courses. She has served as chair of the West Central District of the Wisconsin Physical Therapy Association and currently serves on the Physical Therapy Examining Board for the state of Wisconsin.
Costs:
$225, early bird (on/before Feb. 20)
$325, regular registration (thereafter)
$189, Alumni early bird (on/before Feb. 20)
$289, Alumni regular registration (thereafter)
Cancellation policy:
Substitutions welcome. Full refund less $50 processing fee two weeks prior to event, no refunds thereafter. Cancellations must be submitted in writing to: conted@uwlax.edu.

Registration implies permission for photos, publicity and inclusion in a participant list, unless Continuing Education/Extension is notified in writing prior to the program:conted@uwlax.edu.
Schedule
| | |
| --- | --- |
| Time | Activity |
| 8:30-9 am | Check-in |
| 9-10 am | Review of terminology, evaluation and treatment of the Vestibular System (we all need to speak the same language for the day) |
| 10-10:30 am | Complex BPPV cases….what do I start with? |
| 10:30-10:45 am | Break |
| 10:45 am-12 pm | Concussion and Vestibular Rehabilitation… what does research say? |
| 12-1 pm | Lunch |
| 1-2 pm | Central Vestibular disorders… can I really help? |
| 2-2:30 pm | What a pain in the neck! Is it cervicogenic? |
| 2:30-3:30 pm | Other non-vestibular disorders…what else could this be? |
| 3:30-4 pm | Continued conversation- brain storming over your complex cases |
Parking for event
Parking is complimentary in the Health Science Center parking lot. All other UWL parking lots require parking permits.
Maps & directions