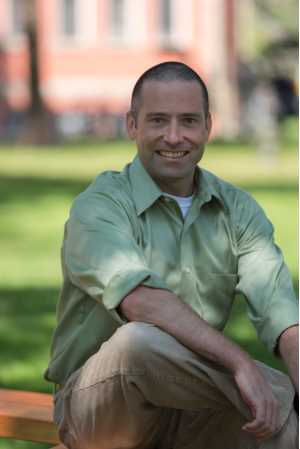 Casey Meehan, Ph.D.
Casey Meehan, Ph.D., is the Sustainability Coordinator at Western Technical College in La Crosse, Wisconsin. In this role, he leads sustainability and resilience efforts across the college, part of which includes helping faculty incorporate sustainability concepts into their curriculum.
Casey has been involved in education for 18 years, first as a high school teacher, then as an educational researcher and a teacher educator in public and private higher education institutions. In his previous position at Western, he served as the teaching and learning coordinator, working closely with faculty and administrators to create a culture of learner-centered professional development for faculty. Prior to coming to Western, Casey was the Andrew C. Mellon post-doctoral fellow in education Bowdoin College, a small liberal arts college in Brunswick, Maine, where he taught courses on environmental and place-based education, teaching methods, and contemporary issues in U.S. education. He maintains his secondary-level social studies teaching license.
Active in the coulee region's sustainability and resilience efforts, Casey serves as the coordinator for the Sustainability Institute, a 501(c)(3) that provides local businesses, organizations, and government with leadership, coordination, and education in sustainability and resilience. In addition, he serves in a leadership role in two local not-for-profit organizations focused on urban agriculture. Casey has presented his work at local, national, and international conferences and currently sits on the Association for the Advancement of Sustainability in Higher Education (AASHE) advisory council.
Casey has a bachelor's degree in History and Psychology from the University of Wisconsin-Madison, a Master's in Education from the University of Minnesota-Twin Cities, and a Ph.D. in curriculum and instruction with a focus on climate change education from the University of Wisconsin-Madison.