Wetland Delineation Workshop
A page within Wetland delineation workshop series
Wetland Delineation Workshop: May 25–June 15, 2023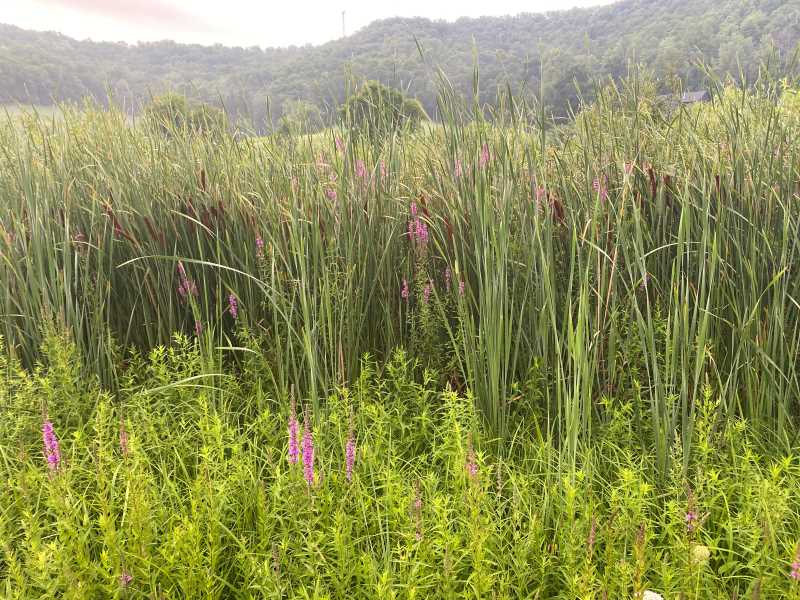 About the format:
The workshop will be offered in a hybrid format utilizing online formats and in-person training in the field. Fieldwork will be completed in La Crosse, Wisconsin. Please review the agenda for details.
May 25–June 7, 2023
Online asynchronous sessions will be available in Canvas, the online course platform used by the UW System. Instructions for accessing the Canvas course will be sent closer to the start date.
June 8, 2023
Live online lectures will be available via Zoom links in the same Canvas course in which you completed your asynchronous online sessions.
June 13–15, 2023
In-person field work will be completed in La Crosse, Wisconsin. A central meeting point, along with hotel room block details will be confirmed soon.
What you will learn
The Hybrid Wetland Delineation workshop provides participants with a background in wetland hydrology, vegetation, soils, and gives students a solid understanding of USACE wetland delineation methods and protocols. Difficult to delineate situations, current offsite review guidance and tools, report writing, and field data collection are also covered in the more than 36 hours of instruction. Instructors are multi-agency regulators and scientists from the region. Online recorded lectures, other online activities, and a live online session will prepare students for hands-on learning in the field. The new format provides greater flexibility in gaining background knowledge and lets us focus on hands-on experience in the field during the in-person days.
Hybrid Wetland Delineation takes the place of the Basic and Advanced Wetland Delineation Training Workshops previously offered at UWL. This course will satisfy the training requirement of the WI DNR application for assurance.
Participant Registration

Fee

State & Government agencies
Non-profit organizations
Tribal Agencies
$999
Private Employers
$1,099
Registration includes access to recorded and live lectures, online learning activities. In-person instruction, fieldwork and lunch are included on June 13, 14 and 15, 2023. Participants will have access to the online course through June 22, 2023.
Cancellation policy:
Substitutions welcome. Full refund less $100 processing fee two weeks prior to event, no refunds thereafter. Cancellations must be submitted in writing to ex@uwlax.edu.
Privacy policy:
Registration implies permission for photos, publicity and inclusion in a participant list, unless Graduate & Extended Learning is notified in writing prior to the program: ex@uwlax.edu.
CEUs:
3.6 CEUs/36 contact hours
Continuing Education Units (CEUs) are a means of recognizing and recording satisfactory participation in non-degree programs. University of Wisconsin-La Crosse (UWL) awards one CEU for each 10 contact hours in a continuing education experience. Actual contact hours are recorded. CEUs are offered at no additional charge, through UW-La Crosse. UWL CEUs fulfill continuing education requirements for many professionals, agencies and organizations. Professional associations may have specific licensing requirements. Individuals should contact their licensing association before assuming UWL CEUs will fulfill all requirements.
2023 Hybrid Wetland Delineation Workshop Agenda

36 Contact Hours/3.6 CEUs

Online content

Learn at your own pace - 12 contact hours

Watch recorded lectures and complete online learning activities using Canvas—the online course platform used by the UW System. Connect with your classmates and the course facilitator in online discussions. Complete all modules by June 7 to be ready for the live session on June 8.

May 25–June 7


Hydrophytic Vegetation

Introduction to the 1987 Wetland Manual and the Regional Supplements
Definitions, vegetation strata and plan species indicator status
Morphological adaptations
Plant lists (including National Wetland Plant List), keys, and other sources of information
Determining dominant vegetation and the hydrophytic vegetation (50/20 rule)

Wetland Soils

Soil morphology
Hydric soils, including redoximorphic features and field indicators of hydric soils
Problem soils
Web Soil Survey

Hydrology

Water budgets and definitions
Evaluating climatic conditions before a field visit and evaluating for growing-season conditions
Field indicators
USACE Antecedent Precipitation

Additional topics

Procedures for delineating in problematic and disturbed situations
Air photo interpretation
Off-site and on-site methods
What to include in a a wetland delineation report
WIDNR wetland delineation confirmation
Online data acquisition demonstrations

Live online session
June 8, 10 a.m.–3 p.m.

Verify your understanding - 4 contact hours

Connect online via Zoom with instructors for live lectures and a chance to ask questions about online material.

10–11 a.m.

Vegetation

50/20 rule and practice exercise
Q&A

11 a.m.–Noon

Soils

Review field indicators
Q&A

Noon–1 p.m.
Break
1–1:40 p.m.

Hydrology

1:40–2:30 p.m.

Difficult to delineate/problem situations

2:30–3 p.m.
Off-site review, including antecedent preparations

In person field days

Practice and apply your knowledge - 20 contact hours
La Crosse, Wisconsin

June 13
8 a.m.–5 p.m.

Check-in
Orientation
Instructor-led delineation
First student delineation

June 14
8 a.m.–5 p.m.
Two additional delineation field sites
June 15
8 a.m.–3 p.m.
Final on-site delineation and wrap-up
Lodging:
A limited block of rooms are available at:
Courtyard by Marriott
500 Front St., La Crosse, Wis
608.782.1000
Last Day to Book: Tuesday, May 16, 2023
Please reserve your overnight accommodations early as there are a limited number of special rates available. Once a room block has filled and/or after room block expiration date, reservations received are subject to space availability and at prevailing room rates.
Refer to: Wetland Delineation 2023 workshop when making reservations.
Room rates, per night: (government per diem rate, may be subject to change)
$98, King (plus sales and room tax)
Please refer to the hotel's website or contact them directly for check-in and check-out times, services and amenities, directions, parking/shuttle service and other hotel information.