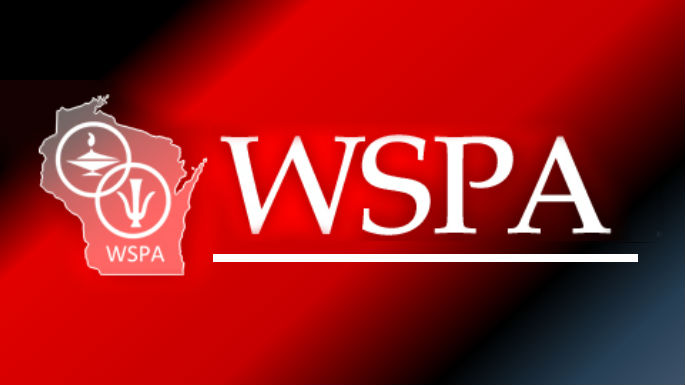 Professional Development Certificate: Mental Health
To earn a Certificate in Professional Development: School Mental Health, you must complete all Foundation Topics for a total of 9 hours. In addition you must complete a minimum of 15 hours in Assessment Topics and 24 hours in Intervention Topics. The complete certificate will reflect 48 hours of coordinated training in school mental health. Professional Development activities to qualify for this certificate must be approved by the WSPA Mental Health Committee.
These hours must be completed within a five year period.
1. Foundation (9 Hours Required) Hours

Systems Support of School Mental Health (Choose from):

Population-Based Mental Health or
Learning Supports

Legal & Ethical Topics related to School Mental Health

Hours
6


3
2. Assessment Topics (15 Hours Required) Hours

Screening for School Mental Health Issues
DSM-V and Classification
Neuropsychology of Psychopathology
Progress Monitoring for Mental Health


3
6
6
3
3. Intervention Topics (24 Hours Required) Hours

System Interventions to Promote School Mental Health
Individual Therapy
Group Interventions
Crisis Prevention & Intervention
Psychopharmacology


3
9
9
3
6