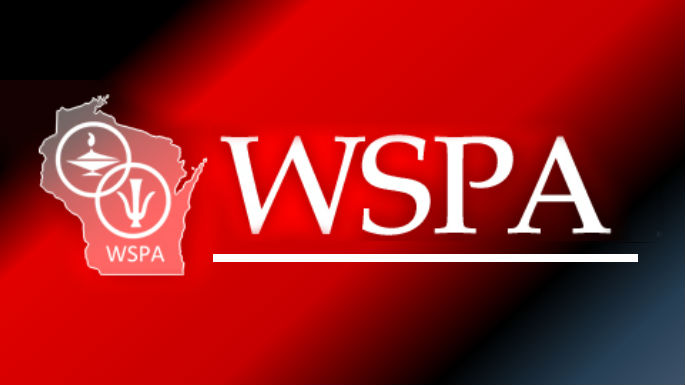 WSPA Spring Convention
Who should attend:
School Psychologists
Social Workers
Educators
Counselors
Administrators
For more information:
Lisa Roche | Convention Chair | rochel@portage.k12.wi.us
Robert J. Dixon | Continuing Professional Development | rdixon@uwlax.edu
One graduate credit is available to participants. The student must attend the pre-convention and the convention to receive credit. Registration and payment can be made at the convention or by contacting Briana Meuer at bmeuer@uwlax.edu or 608.785.6513.
School Psychologists-Kids Matter, Trauma Sensitive and Mentally Healthy Students
March 29-April 30, 2017 | 15 hours as arranged
Deadline: March 29
UW-La Crosse online admission application, credit course registration form and payment must all be received by deadline.
SPY 796, section 700
School psychologists are being challenged to bring quality evidence-based practices to meet the needs of today's children. This class, held in conjunction with the WSPA Spring Convention, has multiple training strands addressing educational concerns in schools including, but not limited to: meeting the mental health needs of students, crisis intervention and response, ethics, as well as various academic, behavior and mental health intervention strategies.
WI Teacher Standards: 4, 7, and 8
WI Pupil Services Standards: 2 and 3
WI Administrative Standards: 3
UWL academic credit registration form and online admission application directions
University credit course registration and payment are separate and in addition to convention registration and payment.
For course information, please contact:
Rob Dixon WSPA Chair of Professional Development
608.785.6893
rdixon@uwlax.edu
To register, please contact:
Briana Meuer, Credit Coordinator
608.785.6513 or toll free 1.866.895.9233
bmeuer@uwlax.edu
The Wisconsin School Psychologists Association (WSPA) is approved by the National Association of School Psychologists to offer continuing education for psychologists. WSPA maintains responsibility for these programs and their content.