YOUR SAFETY IS IMPORTANT TO US (Effective 3/12/2022)
We are committed to ensuring Art Adventures Camp is conducted as safely as possible. Masks are recommended in indoor spaces on the University of Wisconsin-La Crosse campus and surgical-grade masks are available at all building entrances. The current safety guidelines for this program are available here. We will continue to monitor public health recommendations leading up to Art Adventures Camp and will adjust the COVID mitigation measures and protocols as necessary.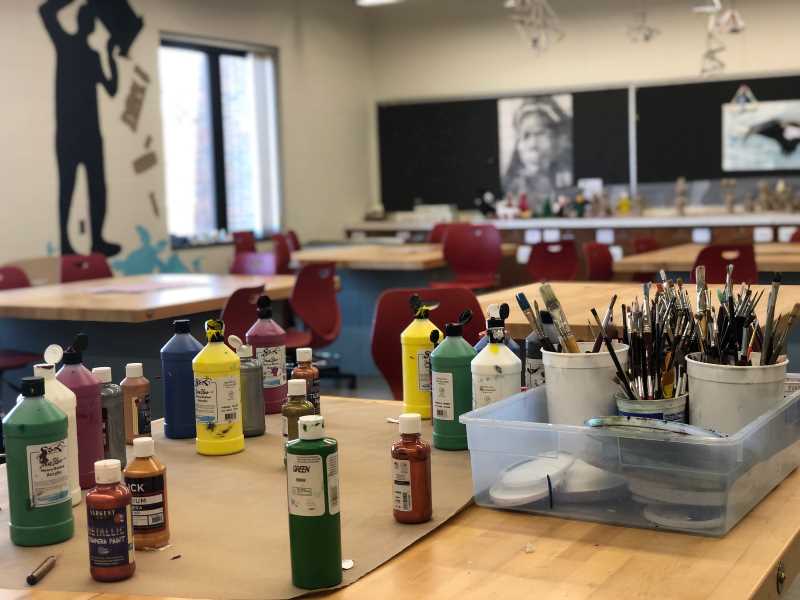 Art Adventures Camp

August 8–10, 2022 | 9 a.m.–Noon
For kids entering grades 5–8 in the fall.
Learn and gain hands-on experience to an array of artistic practices and media techniques. Lisa Lenarz, Assistant Professor will foster your development of art studio practices and art authorship. You will create your own art projects to take home each day.
Choose from three different workshops. You can attend one or all:
Paper Studio
Abstraction & Multiples
Miniatures & Shrinking Art
Hand-made paper
Paper Studio
Monday, August 8
9 a.m.–Noon
Learn how to make and practice making paper-based art:
Papermaking
Paper marbling
Pattern-printing
Sculpture
Abstraction & Multiples
Tuesday, August 9
9 a.m.–Noon
Explore and gain sculptural experience carving small blocks of plaster with wood and plastic tools. Additionally, you will engage in making a sculpture using found objects.
Butterfly
Miniatures & Shrinking Art
Wednesday, August 10
9 a.m.–Noon
Learn about the fun world of art miniatures and create your own miniature work using drawing and sculpting techniques. Participants will make two- and three-dimensional works or art using Sculpey clay and Shrinky Dinks. You also can turn your art into wearable jewelry.

Sponsored by
Xcel Energy Logo
Graduate & Extended Learning Logo