Environmental Explorers
June 23–24, 2020
Location:
Upper Midwest Environmental Sciences Center-USGS
2630 Fanta Reed Road
La Crosse, WI 54603
For students entering grades 4–6
Grab your binoculars, hip boots and discover the hidden treasures of nature living in and along the Mississippi River.
Learn and perform field and laboratory techniques used by scientists studying the Upper Mississippi River. Collect and identify macroinvertebrates, the small "critters" living in the mud and swimming in the water. Identify and learn about aquatic plants, trees, reptiles and amphibians of the floodplain forest. Observe and identify birds and the nests they make. Simulate tracking animals with radio transmitters. Navigate the forest and prairie using Global Positioning System, aerial photographs and land maps.
This program is offered in collaboration by UW-La Crosse Extended Learning and the United States Geological Survey (USGS) Upper Midwest Environmental Sciences Center (UMESC).
Class size is limited to 40 participants to ensure hands-on participation.
Questions: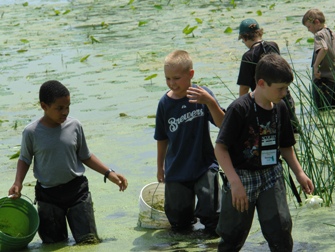 For questions or additional information contact 608.785.6500 or ex@uwlax.edu.
UWL Extended Learning
1725 State St., 220 Morris Hall
La Crosse, Wis. 54601
866.895.9233 (toll-free)
In the NEWS:
Young explorers discover local habitats
~~ June 25, 2019 WXOW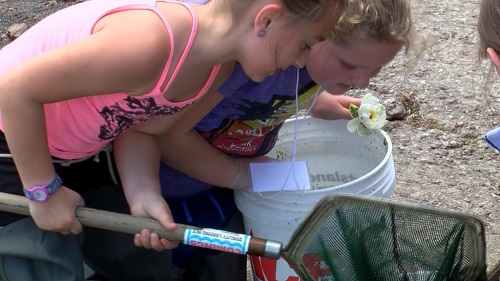 La Crosse area students hook fish, net frogs at Environmental Explorers program
~~ June 26, 2019, La Crosse Tribune
Environment Explorers encourages interest in nature
~~ June 12, 2018 News8000 (WKBT)