Robb Hanson
Robb is the Senior Executive Chef at UW-La Crosse. Born and raised in Sparta, Robb managed a local restaurant early in his career. He decided he loved cooking and chose to pursue his culinary dreams. He attended Le Cordon Bleu Culinary School in Minneapolis, Minnesota. After culinary school, Robb returned to La Crosse and worked at several local restaurants including Huck Finns, Culina Mariana, Café Lola and The Waterfront. Robb found his niche here at UW-La Crosse, from catering and fine dining to working with students and teaching them how to cook. He is a founding member of the Kids' Culinary Camp at UW-La Crosse and enjoys having new students in his kitchen each year.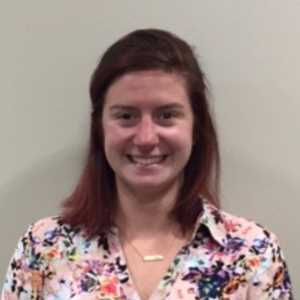 Jess Harke
Jess Harke is the Registered Dietitian for UW-La Crosse Dining Services. She attended Viterbo University and received a Bachelor's degree in Community-Medical Dietetics. Previously, she worked as a dietitian in a grocery store, where she gave presentations, promoted healthy eating and taught cooking classes to a variety of ages. At UW-La Crosse, Jess works with college students to teach them how to maintain a balanced lifestyle that includes both salads and pizza, as well as assisting students with food allergies as they navigate the dining hall. She enjoys teaching kids the importance of healthy eating and how all foods can be enjoyed in moderation.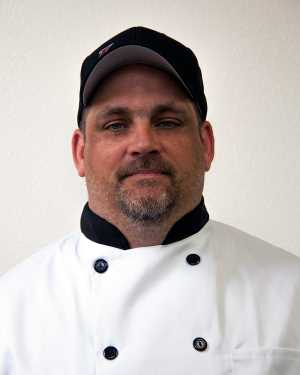 Eric Nockels
Eric Nockels is the Executive Chef of the Whitney Center dining hall at UW-La Crosse. He attended Le Cordon Bleu Culinary School in Minneapolis, Minnesota. Born and raised in La Crosse, he has always had the desire to travel the world which has led to many extraordinary experiences. He was a mess specialist on the USS Grayling 646, a fast attack submarine that could navigate the globe in ten minutes. He has also worked as a kitchen manager in a salmon fish hatchery in Alaska and as a chef for the Black Point Inn in Maine. Eric originally returned to the La Crosse area to help open the Blue Moon Restaurant in Onalaska and has now been at UW-La Crosse for six years. Eric enjoys teaching others, especially children, the techniques and skills for cooking they can use throughout their lives.
Shawn Miller
Shawn is one of the Sous Chefs at UW-La Crosse. Born and raised in La Crosse, Shawn has always had an interest in cooking. While growing up, he would often help his grandma make bread and noodles. In elementary school Shawn would grill out for his friends on a small Weber grill. His professional cooking career began at age 16. He has managed restaurants in Colorado and moved back to the La Crosse area, where he helped open The Waterfront and has worked in other establishments. At UW-La Crosse, Shawn assists with catering, fine dining and our retail locations. Shawn enjoys cooking and teaching others how to cook meals they can share with their family and friends.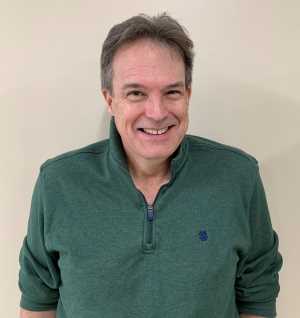 Michael Raymond
Mike is one of the Sous Chefs at UW- La Crosse. He has been in the food service business for over 30 years. Mike graduated from Saint Paul AVTI. He has worked in every facet of the industry including running a catering company, acting as director of catering for Viterbo University, managing kitchens for local restaurants, decorating cakes at a bakery and so much more. Mike loves the food business and learning and teaching new techniques to others. He considers food to be an art form and enjoy being able to be creative and artistic.