Repayment Calculator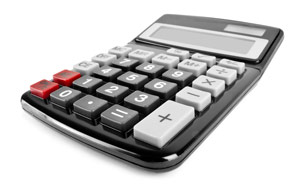 This calculator compares the cost of repaying Federal student loans using the
Income-Based Repayment
(IBR) option and the standard repayment option.
Videos
Repayment Options
Understanding the repayment process for your federal student loans can go a long way toward building a solid financial foundation. Remember, federal student loans are real loans, just like car loans or mortgages. You must repay a student loan even if your financial circumstances become difficult. Your student loans cannot be canceled because you didn't get the education or job you expected, or because you didn't complete your education.
You have a choice of several repayment plans that are designed to meet your needs. The amount you pay and the length of time to repay your loans will vary depending on the repayment plan you choose.
Contact your loan servicer if you would like to discuss repayment plan options or change your repayment plan. You can get information about all of the federal student loans you have received and find the loan servicer for your loans using the National Student Loan Data System (NSLDS). Your loan servicer is there to work with you to determine the best repayment option for you.
General information about the various repayment plan options (Standard Repayment, Extended Repayment, Graduated Repayment, Income Contingent Repayment, Income-based Repayment and Pay As You Earn Repayment) is available.
Although you may select or be assigned a repayment plan when you first begin repaying your student loans, you can change repayment plans at any time.
Private student loans that you may have received are not federal loans and are not included in NSLDS.
Repayment charts are available to give a general look at what your payments may look like.
Repayment Plan Comparison Chart and Fact Sheet. An overview of Direct Loan and FFEL Program Repayment Plans.
Repayment Estimator. Use the Repayment Estimator to estimate your federal student loan payments under each repayment plan.
Additional information about federal student loan repayment options.
Public Service Loan Forgiveness
How to Qualify for Public Service Loan Forgiveness - blog article