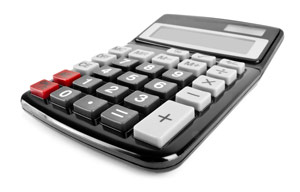 Calculator
The calculator provided by this template is intended to estimate a net price for an individual full-time undergraduate student.
The estimates generated by the template do not represent a final determination, or actual award, of financial assistance or a final net price; they are only estimates based on price of attendance and financial aid provided to students in a given year.
Students must complete the FAFSA (Free Application for Federal Student Aid) in order to be eligible for and receive any actual financial aid award that includes federal grant, loan or work-study assistance. The FAFSA can be completed at studentaid.gov.
The result of this calculator only determines estimated grant and scholarship aid. It does not include the Federal Direct Loan eligibility of a student. Even if this calculator returns an estimate of $0 in grants and scholarships for a student, first year students can receive up to $5,500 in guaranteed federal student loans.
Submit information for a net price estimate.