One Day for UWL Downloads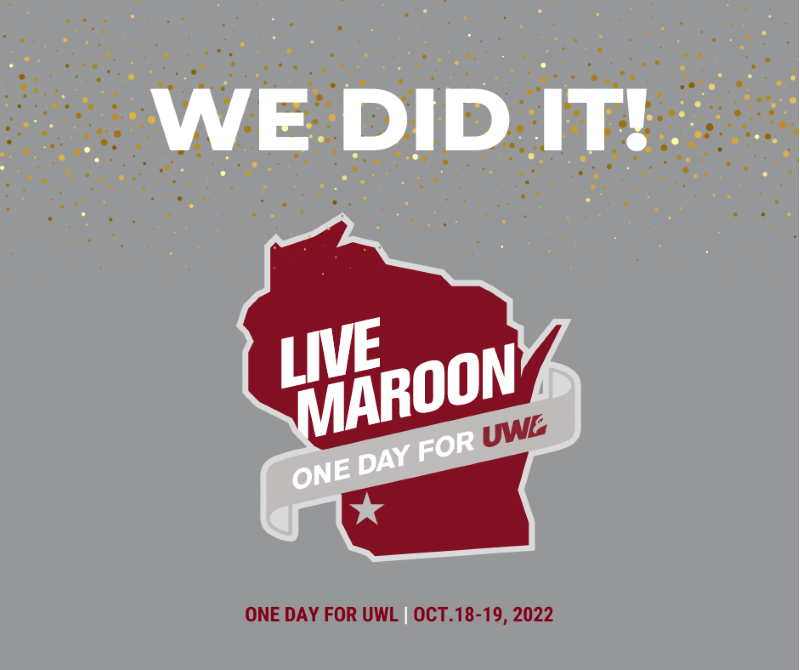 Launched in 2020, One Day for UWL has become an annual tradition.
Then known as "UWL Giving Day," the event raised thousands of dollars in a single day for students and programs across campus. This year, we're upping our game with a new name, date and theme. We're adding more celebration on socials and on campus in La Crosse with the intention of inspiring enthusiastic donors and friends to support the university they love.
Matches and challenges will be available to double the impact of your gift or unlock challenge funds.


Visit the One Day for UWL lawn party from 12-3pm on the Wittich Lawn. Food, games, prizes and more is free and open to all!



One Day for UWL is an amazing force for good for UWL and its students and alums. Thank you for making it possible!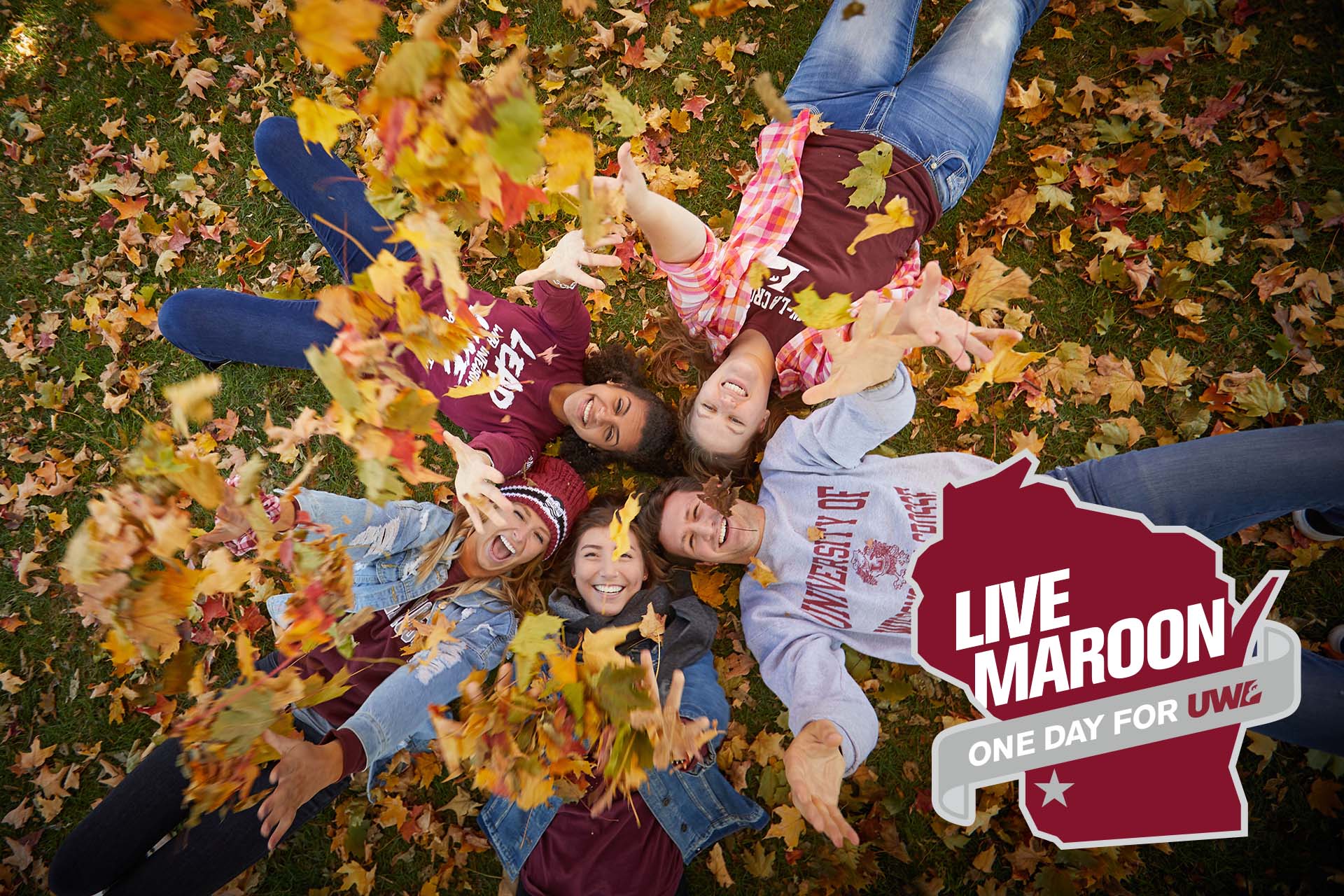 Social Media Ambassadors: Spread the word. Win merch!
Sign-up to be an official Social Media Ambassador! Win exclusive merch when donors use your giving link!
Download logos, images, videos, profile and cover photos below.
Make your gift and then post, tweet, selfie, and hashtag #livemaroon to help inspire others to support their favorite place at UWL!

Information on how to use the One Day for UWL Ambassador platform

Ambassador Trainings - Helpful, not required (Zoom):