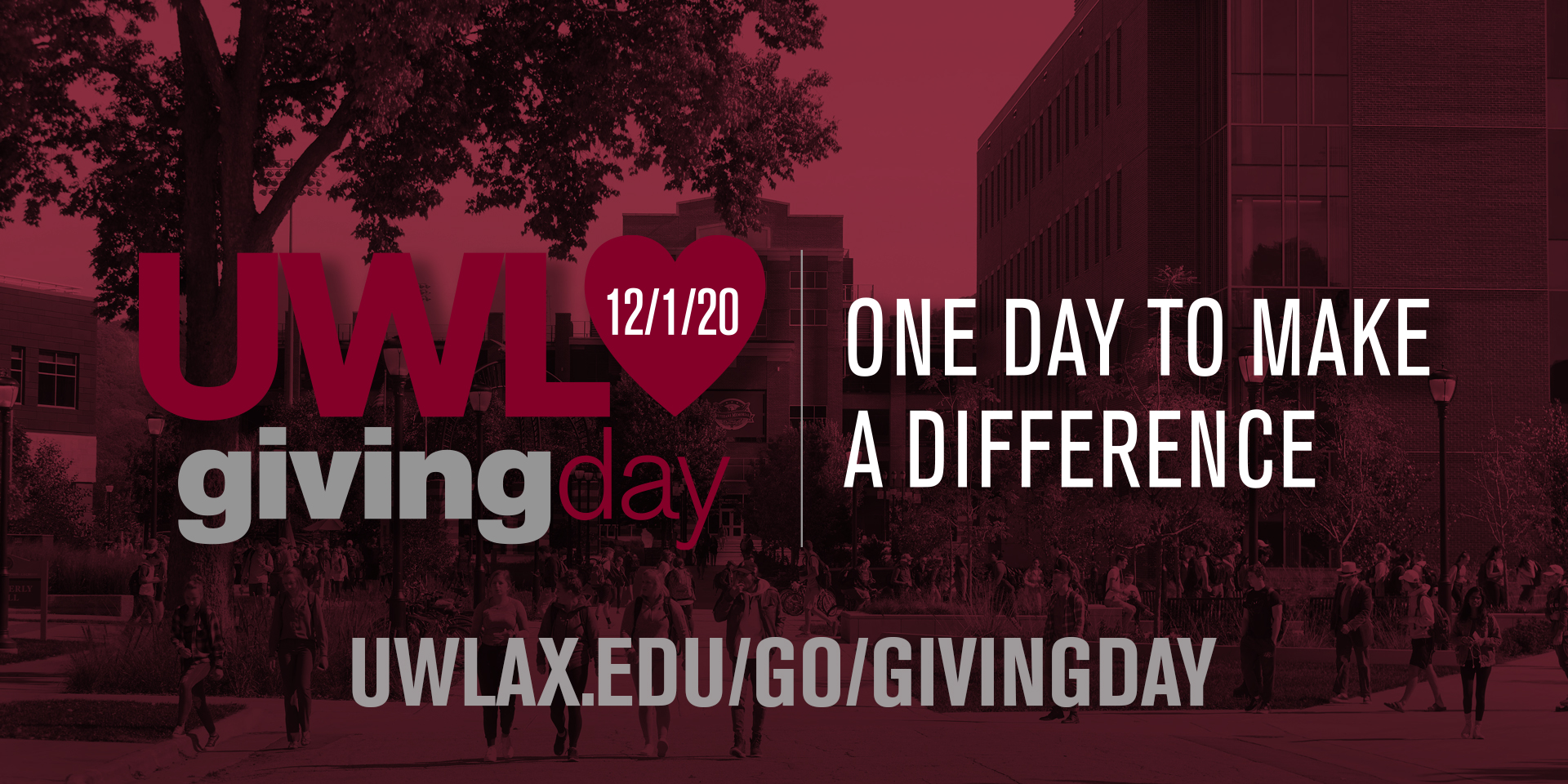 SAVE THE DATE:
UWL GIVING DAY "ONE DAY TO MAKE A DIFFERENCE"
DECEMBER 1, 2020
The first-annual UWL Giving Day will take place on Giving Tuesday: December 1, 2020.
"One Day to Make a Difference" is the theme for our 24 hour giving celebration.
The UWL community (alumni, staff, students, and stakeholders) are invited to give to any area of campus that they are passionate about on that day.
All gifts – no matter the size- will count towards our 500 donor goal.
Stay tuned for challenges set by generous donors for the day!