Scholarships at UWL
Private support is essential to help offset the cost of tuition for students at UWL. Undergraduate and graduate scholarships help the University to attract outstanding students from the region and across the country. Alumni and friends of the University who choose to create such educational opportunities truly impact the lives of UWL students.
Every year, we award a multitude of donor-directed scholarships created by friends of UWL who believe in the importance of education, and your future as an UWL student.
Over $1 Million given out in April 2017 for the 17-18 school year
Over 800 students received awards
Alumni and friends of UWL have given generous gifts providing for over 200 opportuntities for students
Need Based Scholarships: enhancing the citizenry of the University.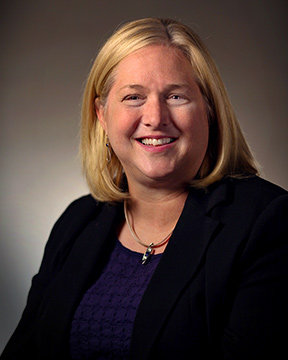 Betsy Morgan, PhD
"Good advice to college students is to study as many hours as you can while working only as many hours as you must. Due to the economic realities of declining state and federal aid, many of our lowest income students spend too much time working and are left with too little time for their studies. This simple, but too common scenario, is why scholarships are so vital to the success of our current and future students.
Too often what keeps students from achieving their academic and/or professional goals is not some lack of drive or want of ability but the economic reality that there are not enough hours in the day for them to work enough and study enough.
For students caught in this situation, it's scholarships that bridge the gap. We cannot add hours to the day for these students, but each of us can work with the UWL Foundation to provide scholarship funding to those for whom it will make the difference. Scholarships work to enhance the citizenry of the university and our larger society."
Nearly three out of four of our students graduate with a significant amount of debt.
The University of Wisconsin-La Crosse is highly regarded nationally for the quality of the education it provides and the caliber of its students. A degree from UWL is still considered to be a great investment, but as each year passes and state funding for higher education continues to decline, it becomes more difficult to maintain that value.
Only a handful of federal programs – mostly loans – and one state program are available to help students with the greatest levels of documented need.
A large number of UWL students narrowly miss the threshold for these programs and do not qualify for any grant support.
Merit Based: Help recruit outstanding students.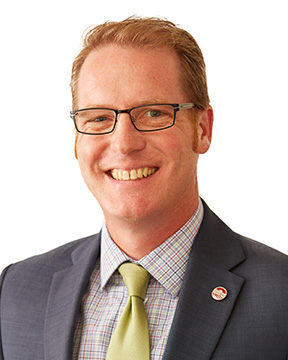 Corey Sjoquist '96 & '03
"Although UWL remains a popular choice among high school students, the competition from other campuses grows stronger each year. To become the campus of choice for high caliber students, additional tools are needed in the recruitment process.
Talented students and their families are searching for scholarships to finance their education. These scholarships will help to recruit the students who will continue to make us proud to be affiliated with the University of Wisconsin-La Crosse."
Help us attract the best and the brightest.
The University needs to attract more top achievers while building the base of support for students with financial need.
Your gift of scholarships will advance both the quality and diversity of our student body by providing assistance to the most talented students.
Higher education is an increasingly competitive environment. The proliferation of on-line schools and satellite campuses, along with the expanded recruitment by traditional colleges and universities, means UWL must find ways to stand out above the competition.
Scholarships that allow the university to recruit the most talented students as freshmen, regardless of major, will help UWL continue to distinguish itself from the competition and enhance its status in the region and the world.
Criteria Based Scholarships: Support your passion.
A long-time UWL accountancy professor has given students a big boost. Professor Emeritus Joe Kastantin and his wife, Linda Kastantin, donated a semester's worth of his teaching salary to support UWL student scholarships.
"In accounting, debits go on the left and credits go on the right. In between the debits and credits, one will usually find a human with a heart," explains Kastantin. "Linda and I were very pleased to be in the position to make this final financial contribution at the end of my teaching career to our present and future accountancy majors."
Joe and Linda started their own scholarship in 2001 that provides about $1,000 to accountancy students annually.
Create a gift opportunity you will be proud of that matches your interests and values.
Many people have been impacted by the University of Wisconsin-La Crosse in different ways.
An academic program that they studied or taught.
A special faculty or staff member who served as a mentor and guide during their time here.
Special opportunities like the chance to study abroad, participate in a research project, or serve in a leadership role in a student organization.
Consider establishing a scholarship fund through the UWL Foundation that will provide assistance to students in the area that means the most to you. Support your passion.
NCAA Restrictions
The University of Wisconsin-La Crosse is an NCAA Division III member institution. As such, UWL and the UWL Foundation are bound by NCAA rules, which prohibit any Division III institution from considering athletics leadership, ability, participation, or performance in making scholarship or financial aid award decisions to any student.