Mission
The UWL Student Philanthropy Council gives undergraduate students an opportunity to serve as philanthropy ambassadors for UWL, sharing the importance of philanthropy to the UWL community and beyond, and to be an advocate for philanthropy and the work of UWL Advancement among students. Students will represent the UWL Advancement office with the highest level of integrity, professionalism, and University spirit.
Launching in Spring 2018, the Student Philanthropy Council (SPC) will be made up of high-performing, civic-minded students interested in philanthropy and representing UWL. Members are an integral part of the planning and implementation of campus events throughout the year.
Goals
Through the Student Philanthropy Council intends to:
Train student leaders on the fundamental principles of philanthropy and its impact on UWL
Empower students to be advocates of philanthropy at UWL
Create excitement, raise awareness and celebrate the impact philanthropy has on UWL through engaging activities for students
As a member, your goal is to engage, educate, and empower students to both advocate and celebrate philanthropy. To do these things, you will be asked to participate in events throughout the year. Council members will also be encouraged to create events to raise awareness and excitement among the student body.

In return, Council members will: build leadership skills, regularly connect and network with UWL alumni and donors, and help pave the way for the future of UWL, inspiring future donors.
SPC qualifications:
Must be a full-time undergraduate student at UWL with at least one full academic year remaining
Must be in good standing as that term is defined in the University of Wisconsin-La Crosse Code of Student Life.
A cumulative 2.5 GPA or higher is preferred.
Commit to assisting with at least 1 event per month.
Attend monthly Council meetings.
Selected students must:
Make membership a high priority with respect to their time and effort.
Represent the University with integrity and professionalism.
Commit to serving for a minimum of one academic year.
Attend all mandatory training sessions, meetings, and annual membership review.
Exhibit strong public speaking and interpersonal skills with groups and individuals and initiate conversations with alumni, donors, and friends of the University at events.
Exhibit an understanding of, or a willingness to learn about, all aspects of UWL Advancement and UWL.
Be willing to act as a social media ambassador for UWL Advancement efforts
2019 Student Philanthropy Council Members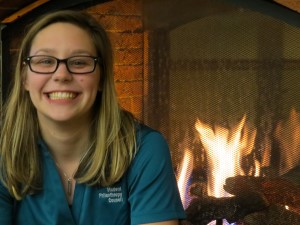 Jessica Siudak
Cederburg, WI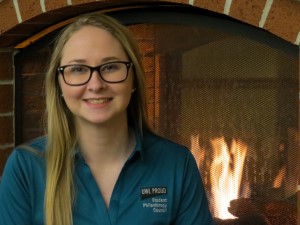 Sarah Daentl
Portage, WI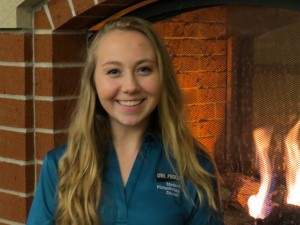 Hannah Julson
Amery, WI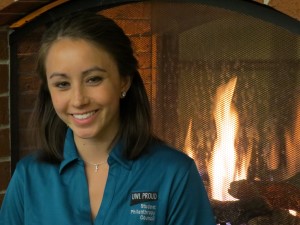 Maya Dadez
Richmond, WI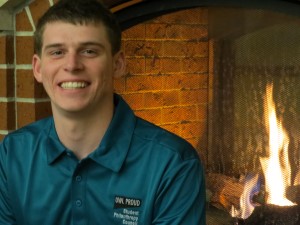 Nolan Gaffney
Freedom, WI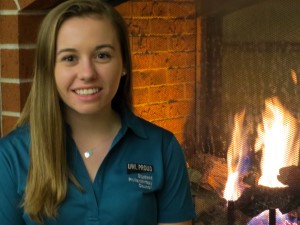 Jenna Sersch
Dodgeville, WI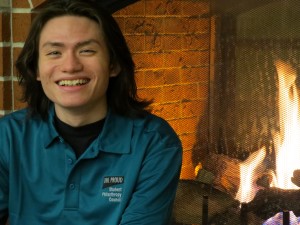 Trevor Beam
Oshkosh, WI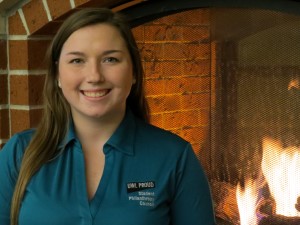 Chantel Weyrauch - President
Burlington, WI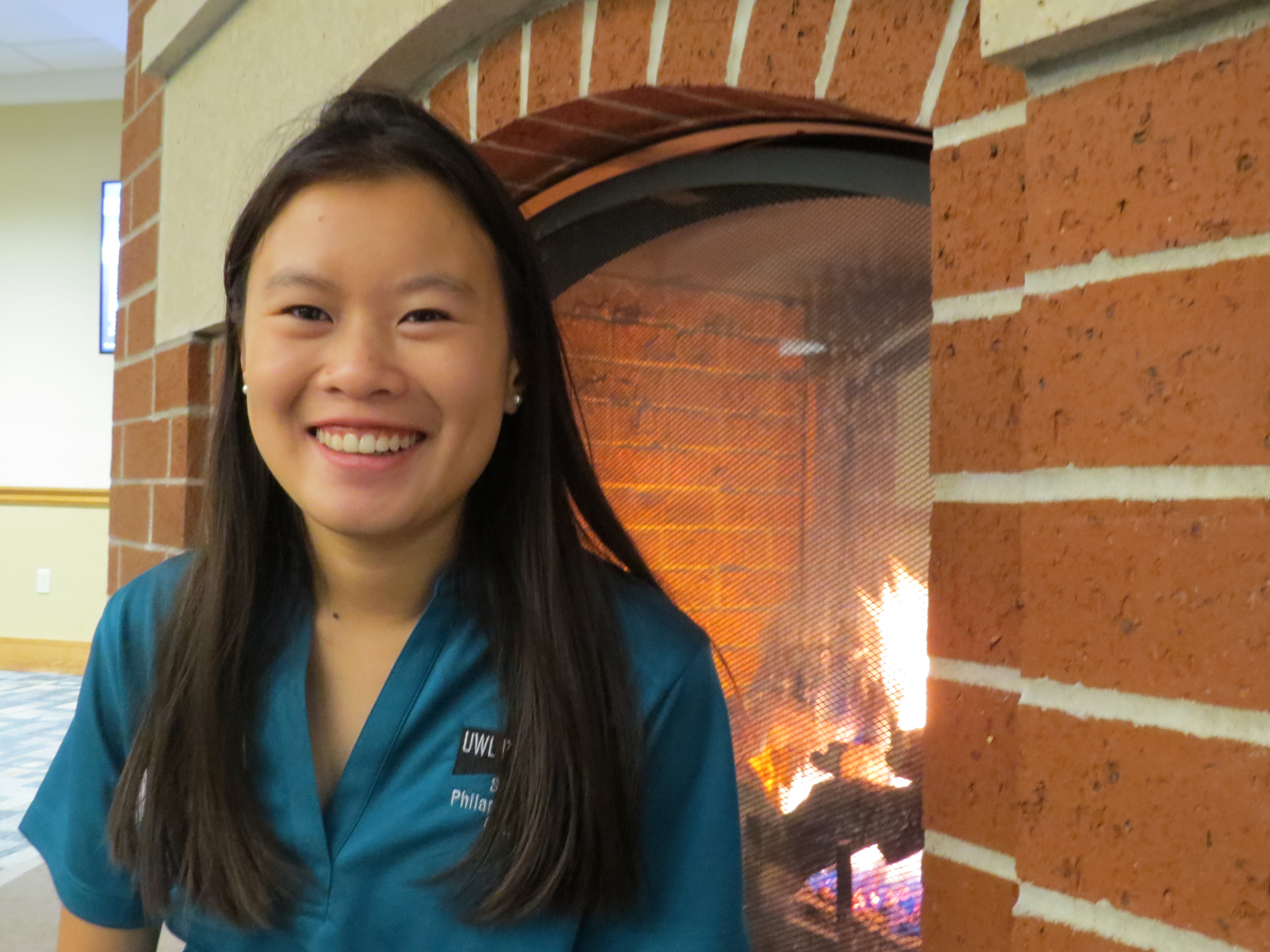 Aliyah Grote-Hirsch - Vice President of Outreach
Middleton, WI
Hana Church - Vice President of Special Events
Racine, WI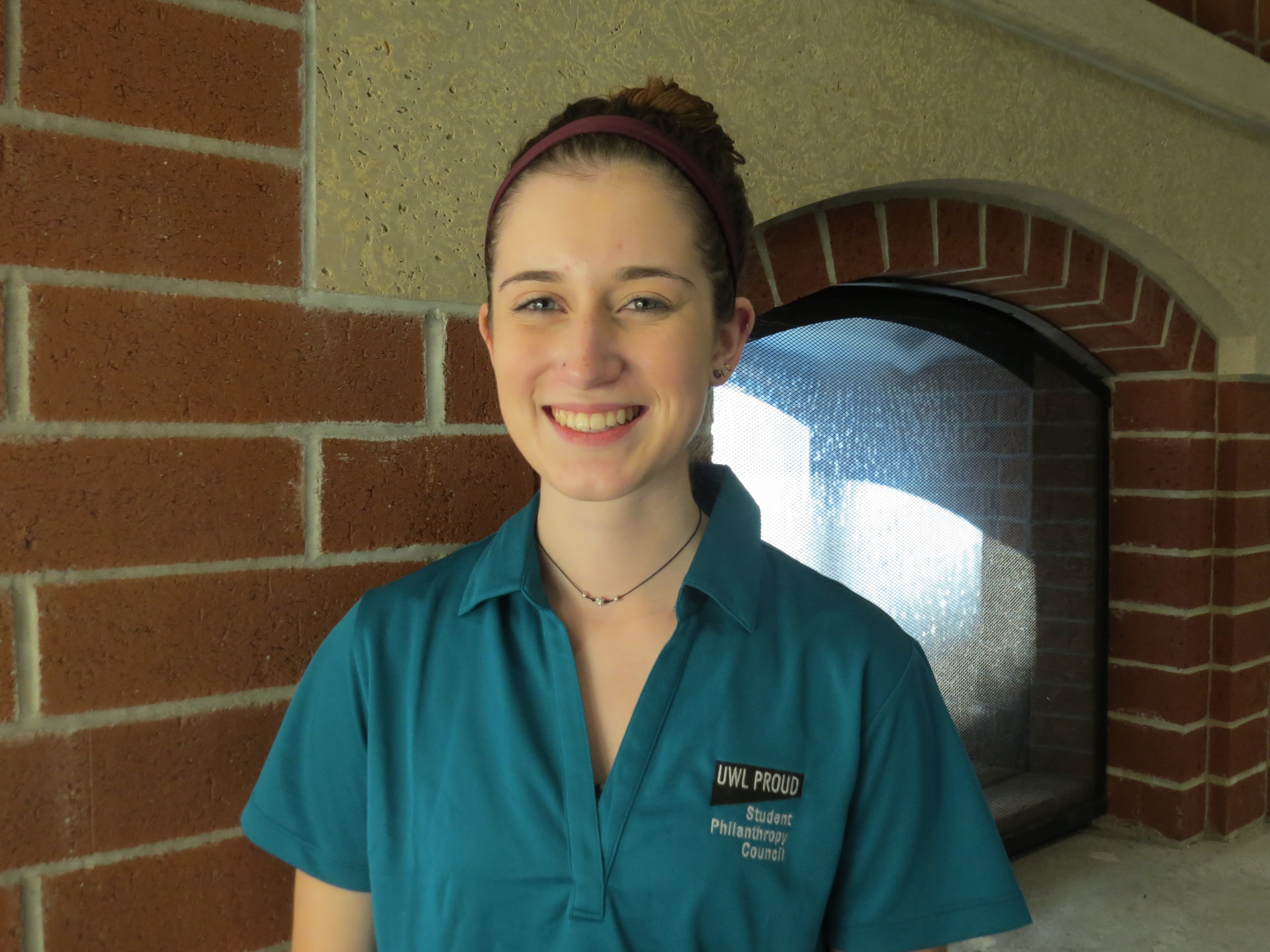 Koehler Gerlach
Chippewa Falls, WI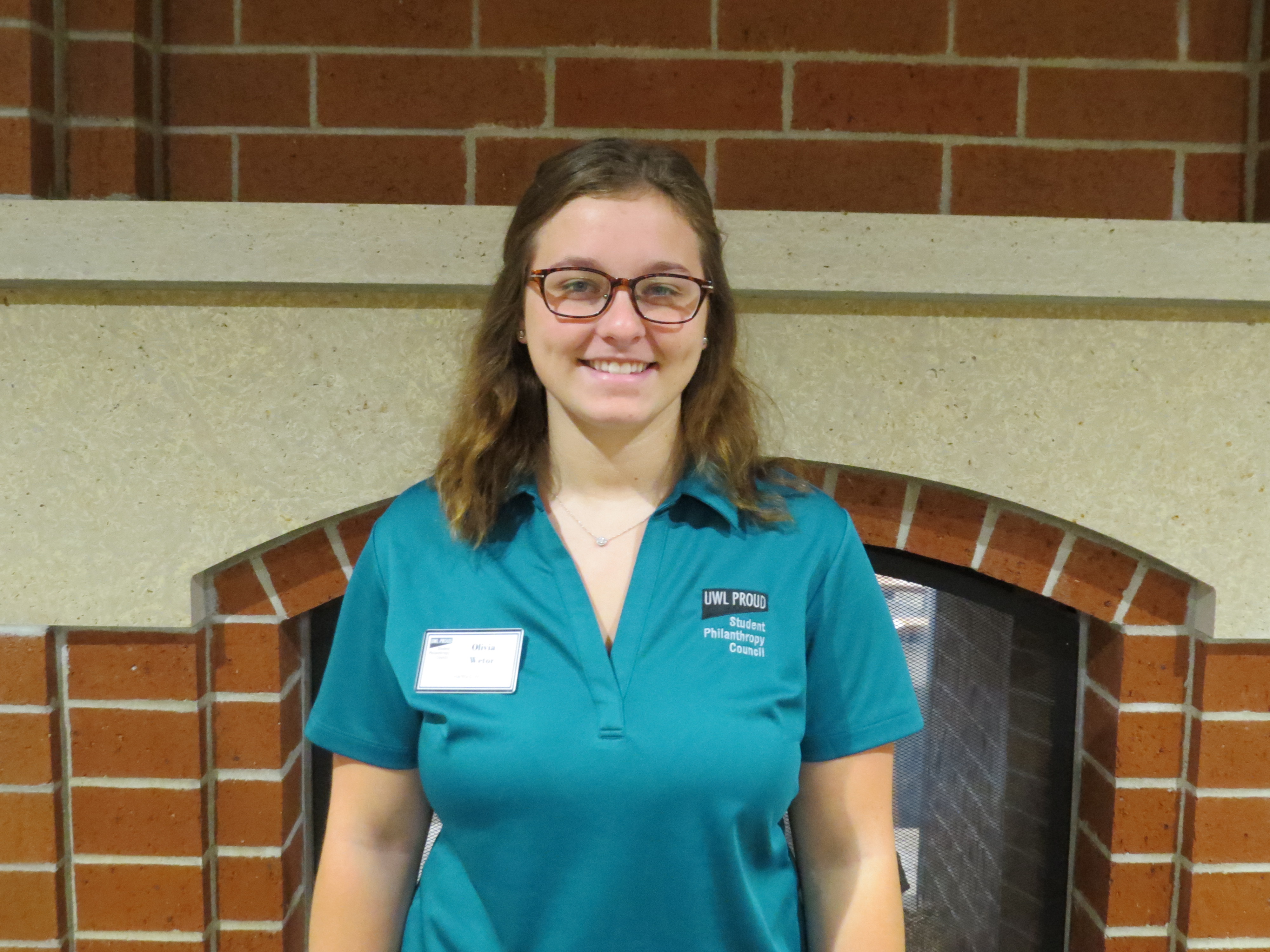 Olivia Wetor
Hartford, WI
Ruby Pennewell Battaglia
Garrett Nogosek
Rochester, MN
Bailee Golisch
Merrill, WI
Halley Salverson
St. Charles, IL
Ana Noel
Verona, WI
Isabelle Plautz
Woodbury, MN
Olivia Steingraber
New London, WI
Wiley Jackson
Kenosha, WI
Ellie Georgetta
Cedarburg, WI
Megan Runkel
Racine, WI
Miya Staffaroni
West Bend, WI
Where you can find us in 2019!
February 11: 11-1pm

Tabling in the Union, Whitney and the Clock Tower (if it's not too cold!) Learn about our dedicated young alumni and enjoy a snack!

March 21: 11-1pm

Tabling in the Union, Whitney and the Clock Tower (if it's not too cold!) Learn about joining the SPC and enjoy a snack!

April 7-11: PHILANTHROPY WEEK! Watch for our tables everyday in the Union, Whitney and Clock Tower!


Monday - What it takes to be a SPC member
Tuesday - UWL traditions
Wednesday - Giving by the numbers
Thursday - Say thanks to our donors

May 2: Eagle Excellence Week

Over $1.2 Million will be awarded to UWL students in the form of scholarships

May 10: Spring Spectacular
More information coming soon!