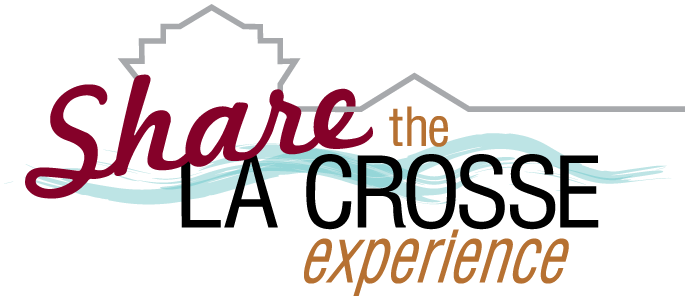 The "Share the La Crosse Experience" scholarship campaign has been working to grow scholarships for UWL students since 2013. The goal is to raise more than $15 million to support students by 2019.
With support from generous alumni and friends the Campaign continues to see success:
Over 150 major gifts ($25,000+).
3 largest gifts: $2,000,000, $1,23500, $500,000.
More than 100 new funds created.
Awards totaled $1.2 million for 2018-2019, a new record.
Gifts from 15 states (most frequent: WI, FL, CO, TX, MA).
Increased the Foundation's assets to over $30 million.
Your gifts matter

expanding section
How you can help
This campaign was designed to give everyone a chance to support students at UWL.
Gifts of all sizes can truly make a difference.
ANNUAL GIFTS LESS THAN $1,000:
Will be pooled with other gifts to award annually or to build an endowment.
ANNUAL GIFTS $1,000 OR MORE:
Can be pooled with other gifts to award annually or to build an endowment, or we can award a scholarship bearing the name of your choice.
SCHOLARSHIP ENDOWMENT:
Minimum gift of $25,000 (can be pledged over five years) will award a scholarship bearing the name of your choice in perpetuity.
ESTATE GIFT:
Any level, just designate for scholarships, list what purpose you would like and work with us to document it.
Estate Pledge Letter - Campaign.pdf
To support student scholarships click here or contact a Development Officer directly.
Initiatives

expanding section
Jane & Ron Rada - Margins of Excellence Initiative
Thanks to a gift from Ron and Jane Rada, the university is working with the UWL Foundation to pursue additional philanthropy to broaden and enhance the portfolio of student experiential learning opportunities.
"We believe UWL's rich history of offerings and leadership with experiential learning is a strength that distinguishes it as one of the finest universities in the state and nation; the Margins of Excellence Initiative will build upon that distinction. We're excited to be part of the initiative because it will provide even greater real-world opportunities for our exceptional students, further building upon their already outstanding education at UWL. Please consider joining us in this opportunity — An investment in our students is a great investment in a bright future" — Ron & Jane Rada
The Radas have pledged $100,000, hoping to leverage this gift as a challenge grant to generate a larger pool of $800,000 – $1 million in additional gifts over the next two years (2016-2018).
Read more about the Margins of Excellence Initiative
To support the Margins of Excellence initiative, contact the UWL Foundation at 608.785.6868 or at foundation@uwlax.edu
---
Yvonne & Milt Datta Undergrad Research Gift Challenge- COMPLETE!
Yvonne and Milt Datta know the value undergraduate research has on education. Both are university professors and have fond memories of their time in college. For Yvonne, that was at UW-La Crosse.
The Datta's put up $20,000 dollars as a challenge grant for the university. They matched every dollar through the first $20,000.
"Undergraduate research gives students the real world experience for what they're learning the classroom," says Yvonne, '82. "They have to apply what they know, try to make it work and suffer some failures and setbacks to see the true value of what they're learning."
"I have such fond memories of my time in college. I want to give back to a place that helped me so much to grow as a person and in my overall life and career. I want young people to have the chance to have a similar experience I had with research."
— Yvonne (Hauge) Datta, '82
Read more https://news.uwlax.edu/celebrate-research/
From the Chancellor

expanding section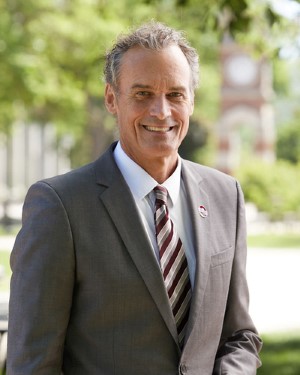 In my time here, I have been privileged to meet many amazing students and witness the transformations they experience while attending UWL. It is clear to me that our outstanding reputation is built on the accomplishments of these students and the success they enjoy in the classroom and after graduation. Much of that success, I believe, is a result of the La Crosse Experience.
I have heard that phrase from so many students and alumni. They often reference the caring nature of our exceptional faculty and staff, the beauty of the region, and the sense of community on campus. Many universities claim to be special in their marketing efforts but I believe the La Crosse Experience truly is what makes us unique.
However, our students, both present and future, face significant challenges ahead. In particular, dramatic cuts in public funding have pushed a significant share of the cost of pursuing a college degree directly to students and their families. This is making it much more difficult for all students to attain the tremendous benefits of higher education experienced by previous generations. Our goal with the Share the La Crosse Experience Scholarship Campaign is to make sure that UWL remains affordable and accessible.
Please join me in ensuring that our students will benefit from the tradition of the La Crosse Experience. Your support of our students is the greatest gift I can imagine and just another example of what makes this such a special place.
Sharing your pride in UWL,

Chancellor