To remember. To thank. To honor.
Open to all
Monday through Saturday
8 a.m. to 4:30 p.m.
Located in the Veterans Memorial Field Sports Complex at the University of Wisconsin-La Crosse
The Veterans Hall of Honor, as well as the entire Veterans Memorial Field Sports Complex, is both a community and a campus asset.
Directions & Parking
The closest parking lot is C-2, with the entrance and pay station on Pine Street. There are two handicap parking spaces just to the right of the doors to the hall. See the campus map for more information.
About the Hall of Honor
The original Veterans Hall of Honor opened on Oct. 24, 1995 at Memorial Field. Its purpose was "to thank, honor and remember" the veterans, family and friends who supported the construction of the Veterans Monument standing adjacent to the stadium.
The Veterans Monument is the La Crosse area's first monument paying tribute to all of our nation's veterans who have served our country honorably in war and peace. The monument was dedicated on Sept. 14, 1996. Veterans who had been recognized in the former hall of the old stadium are now honored on a plaque in the new Hall of Honor.
The current Veterans Hall of Honor was dedicated on Sept. 12, 2009. The 13-acre Veterans Memorial Field Sports Complex includes Roger Harring Stadium, now the premier football and track and field facility in our region, as well as a soccer field, tennis courts, practice and intramural fields, all fully illuminated for nighttime use.
The Hall of Honor is supported through tax deductible gifts to the UWL Foundation. Honor veterans in the Hall of Honor by supporting the project. To make arrangements for recognition at levels from $150 to $1,000, contact us.
When you enter the Hall of Honor, you'll see a pair of bronzed boot prints. The boots were issued to Sgt. Maj. Wayne Hertz in May 2002. Hertz wore the boots to many memorials of fallen Marines. In all, the boots saw three combat tours and carried Hertz many miles.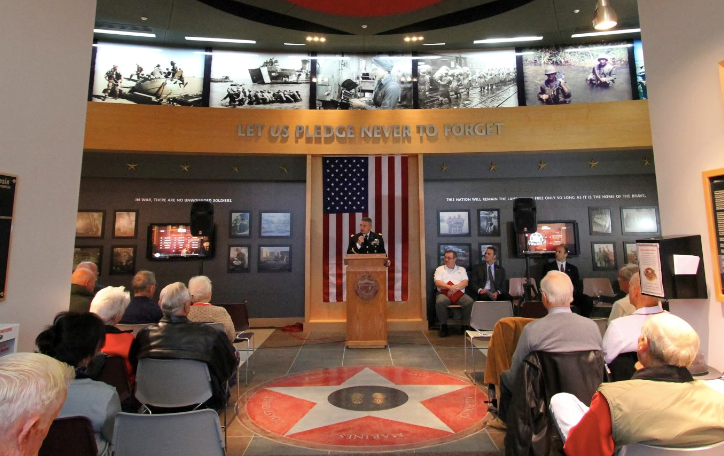 vhoh-1.png
"Let us pledge never to forget."
These words emblazoned above the flag of our nation remind every visitor to the Hall of Honor at Veterans Memorial Field Sports Complex to thank, to remember and to honor all those who have served in the Armed Forces of the United States of America.
The Hall of Honor is a lasting and moving tribute to our veterans. It is open regularly Monday through Saturday from 8 a.m. to 4:30 p.m.
As part of the Veterans Memorial Field Sports Complex at UWL, custodial care and normal maintenance is provided by the University. However, the care and keeping of the content, displays and video materials, is a permanent commitment of the UWL Foundation.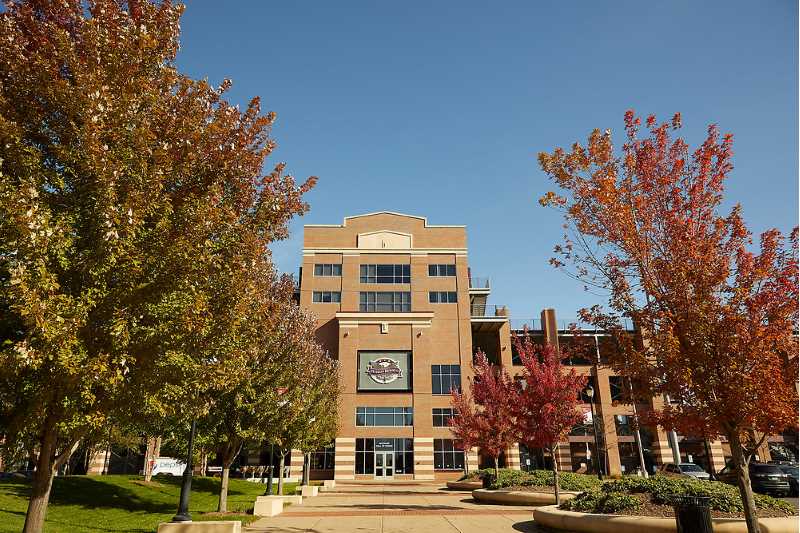 VetHH1.jpg