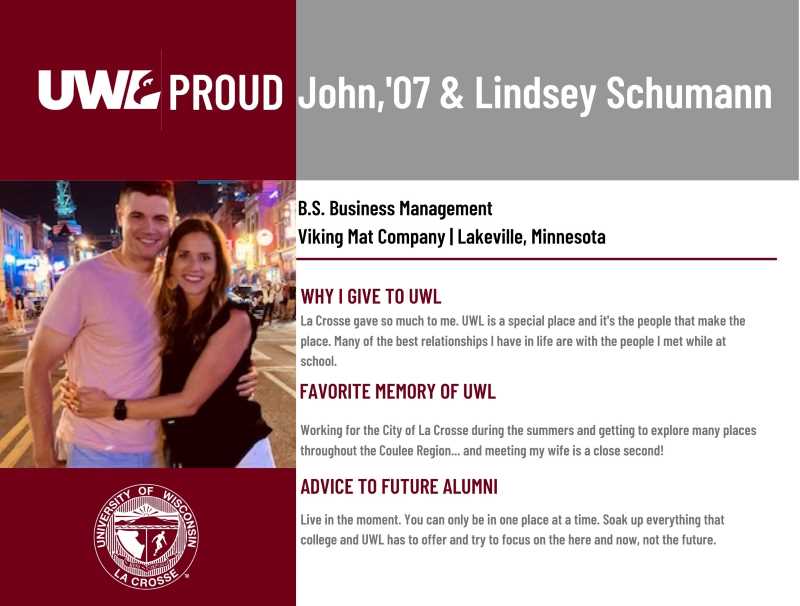 Schumann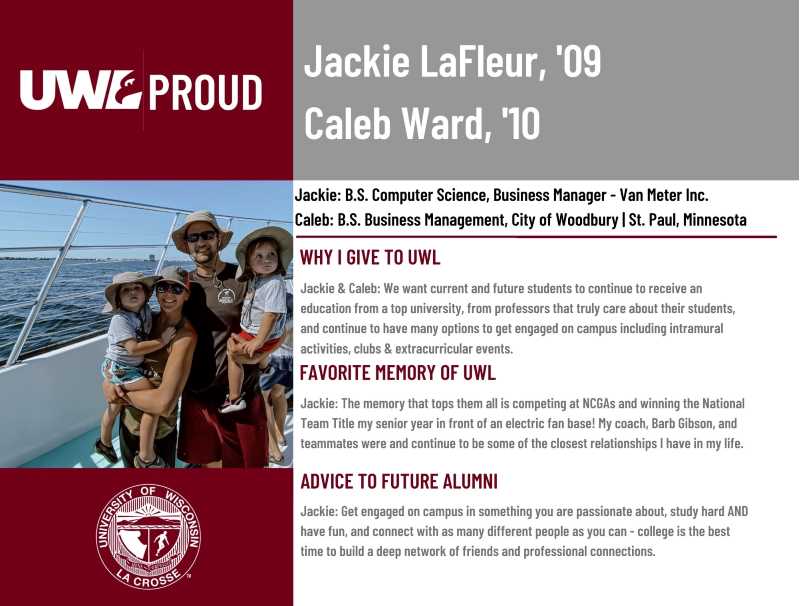 LaFleur & Ward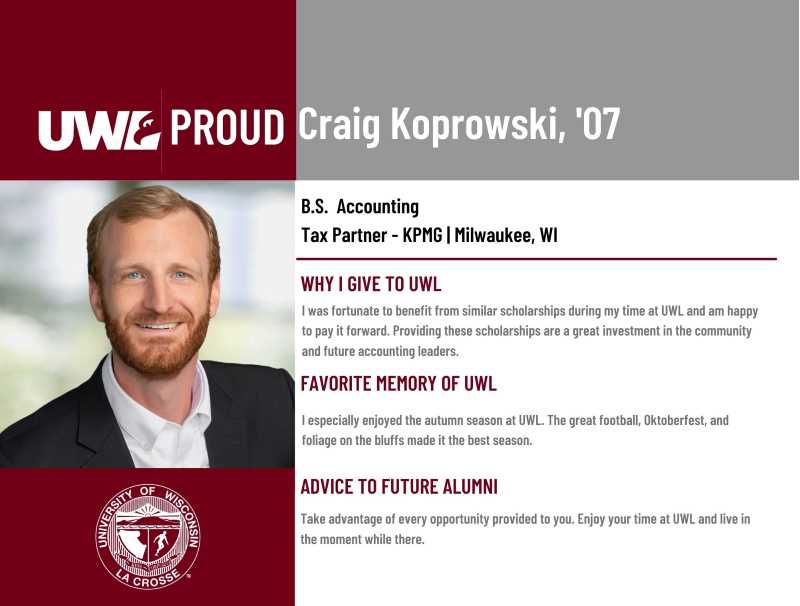 Koprowski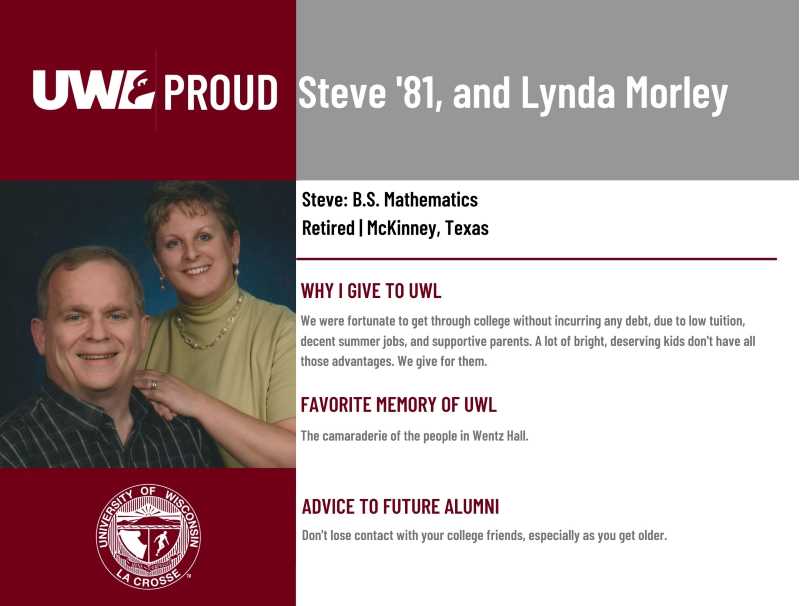 Morely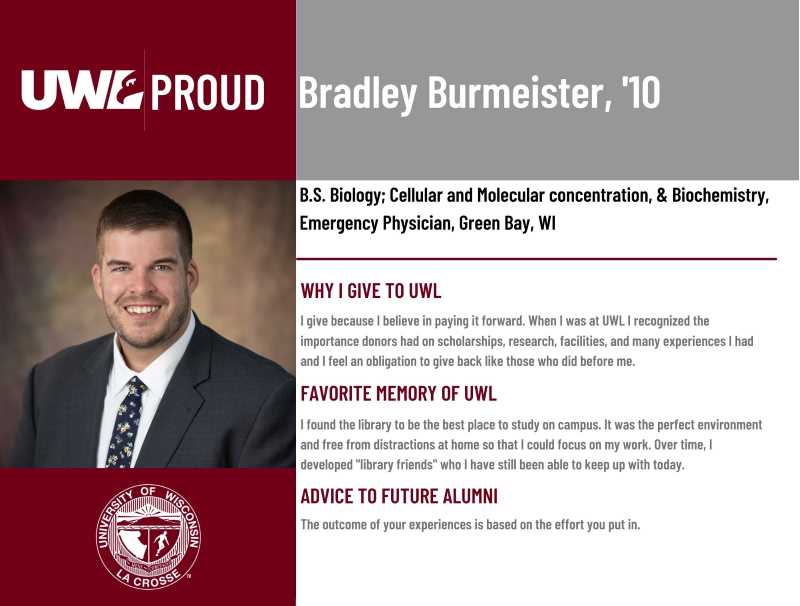 Burmeister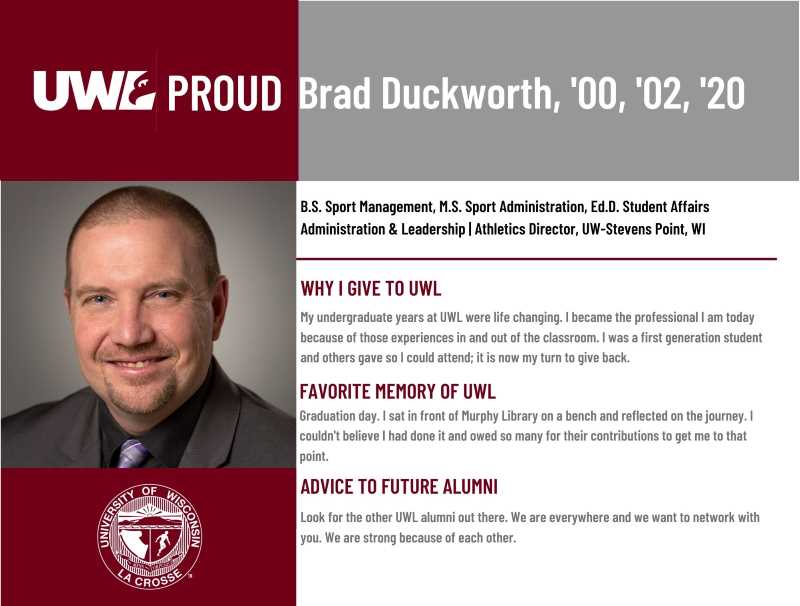 Duckworth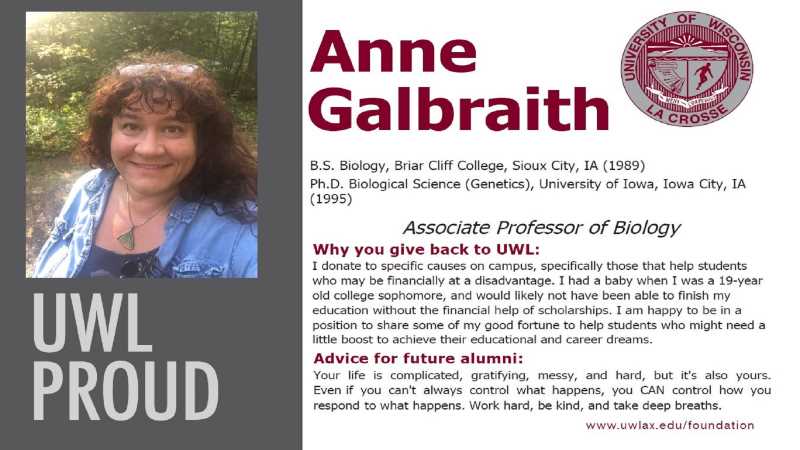 Anne Galbraith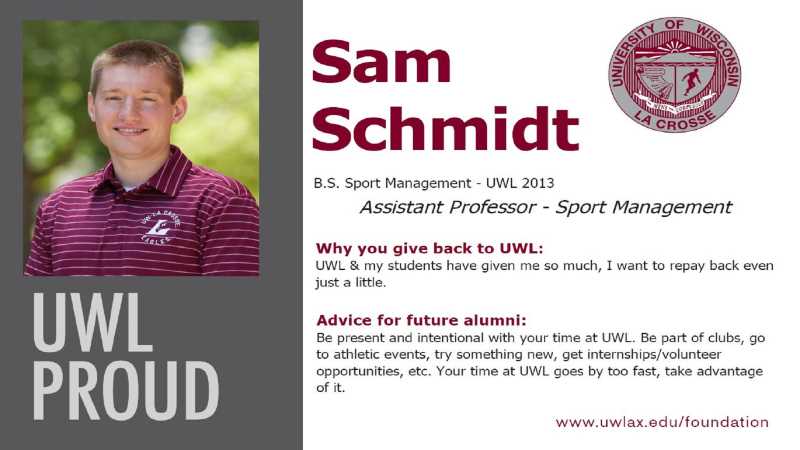 Sam Schmidt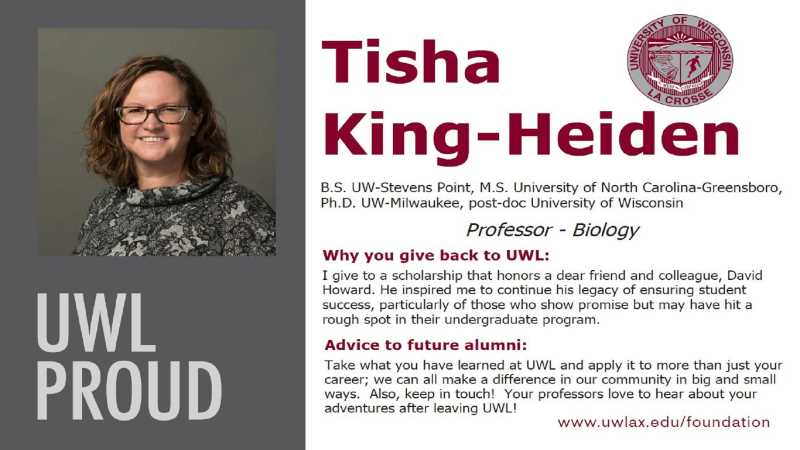 Tisha King-Heiden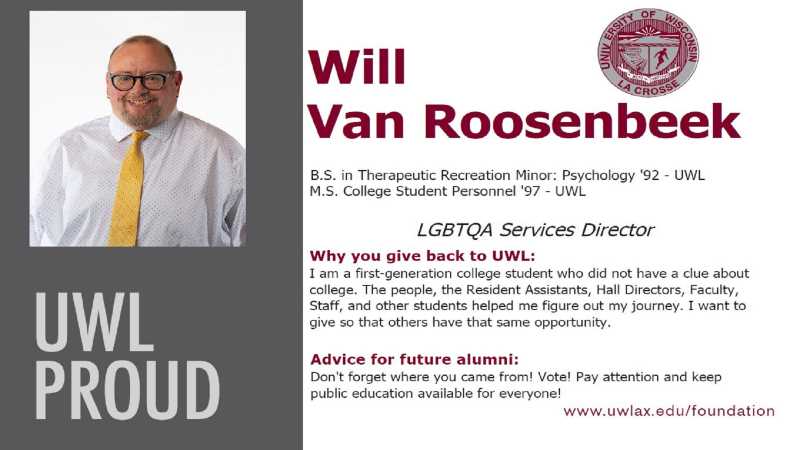 Will Van Roosenbeek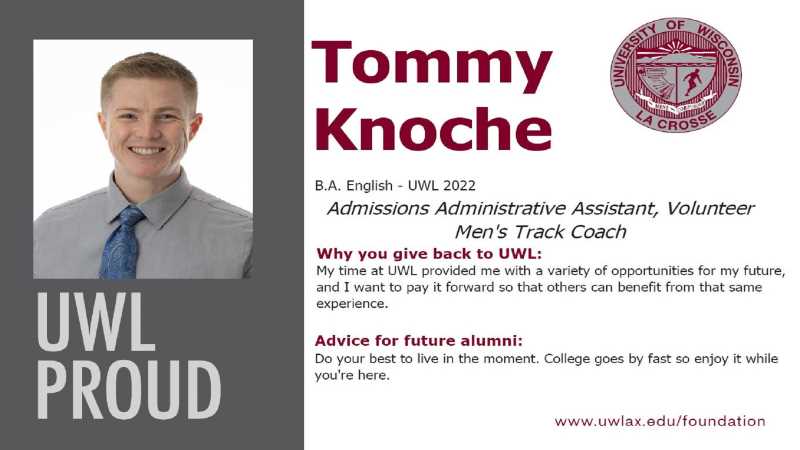 Tommy Knoche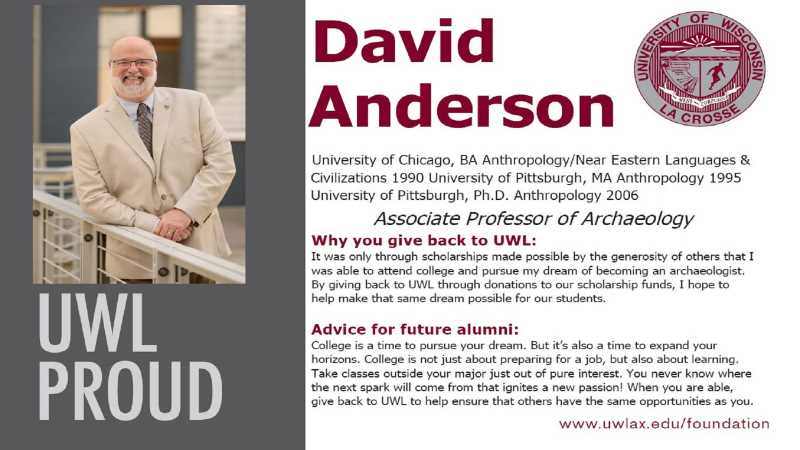 David Anderson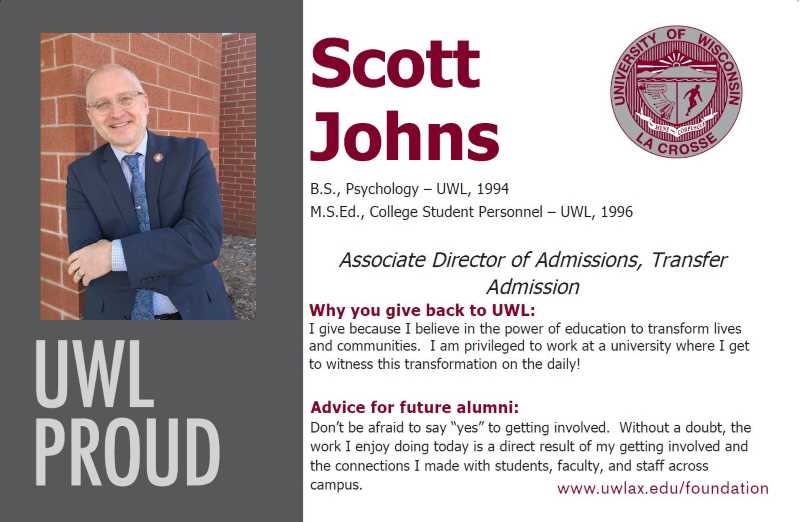 Scott Johns
Generous donors
---
Every gift, whether large or small, has an impact on UWL. The power of donors' gifts make it possible to award over 900 students scholarships each spring, support undergraduate research, study abroad opportunities, and other unique campus programs that distinguish UWL. Read, hear and see below why donors have chosen to give and what they gained with their UWL experience.
Every gift to UWL
no matter how large or small
is important.
Many small gifts, when combined, can provide a scholarship, support a program, or fund an undergraduate research experience.
Leaving their legacy
---
There are many ways to create a scholarship fund to help future generations of UWL students. Read more about how UWL alumni and friends are leaving their legacy by clicking the links below.
https://issuu.com/uw-lacrosse/docs/uwl_lantern_summer_2018-web
https://issuu.com/uw-lacrosse/docs/uwl_lantern_winter_2017-18-web
https://issuu.com/uw-lacrosse/docs/uwl_lantern_summer_2017-web
https://issuu.com/uw-lacrosse/docs/uwl_lantern_winter_2016-17_web
https://issuu.com/uw-lacrosse/docs/lantern_winter_2015-16-web
https://issuu.com/uw-lacrosse/docs/lantern_summer_2015_web