View another face of philanthropy: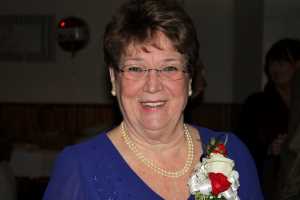 Shirley Ruoff '66
I established a scholarship for someone who is student teaching and a parent to school age children.

When I was taking a class in Children's Literature, I would take the books home and read them to my two very young children. Enjoyable.

Choose a career that gives you joy each day.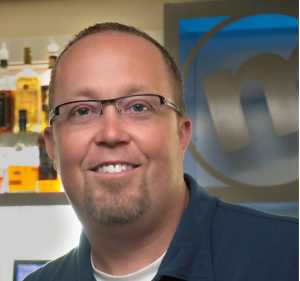 Matt Anderson '93
I have many long term professional and personal relationships from my time at UWL. I love UWL!

The experience of moving into Hutch Hall at 17 years old and the friends I met that first week that have remained lifelong friendships.

Work hard on the relationships you've created at UWL. It's a lifelong commitment that pays off ten-fold in the future!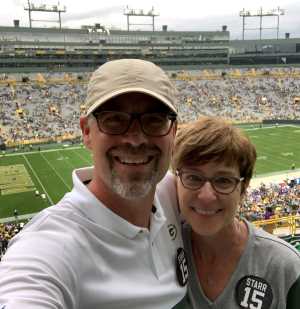 Dave '86 & Kial '86 Rushlow
We believe giving back is important!

Dave: Winning the national football championship. Kial: great experiences and friendships.
Dave: Service to others makes our lives richer. Kial: A life serving others is a life well-lived.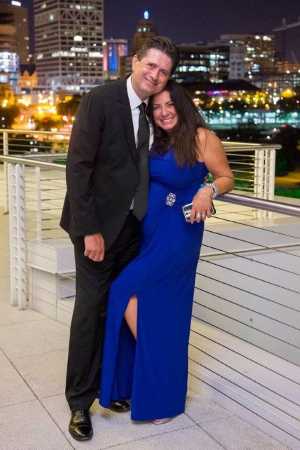 Tim '88 & Joanne Behling
UWL has played a large role in shaping me as a person and in creating a solid foundation for a successful career. Joanne and I feel fortunate that we are able to share our time, talents and treasures to help the next generation enjoy the UWL experience.

I have many but playing basketball for Coach Rollo Taylor and the many life long friendships I have made are big highlights for me.

Remain engaged with UWL throughout your life. Look for opportunities to share your gifts and talents with others, attend events and volunteer where you can to ensure that UWL moves forward and thrives.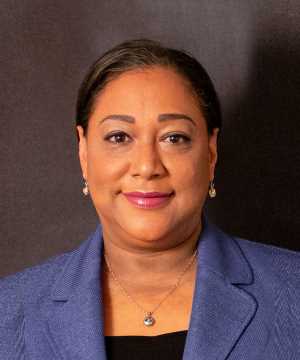 Donney KM Moroney '97
My time as a student at UWL were the most transformative years of my life. I chose to give so that students can afford to pursue their academic goals with a little less financial burden weighing them (and their families) down.

The mentorship, care and guidance I received from the staff in Student Life and Multicultural Student Services - their programming complimented my classes and prepared me for life after college.

Cherish the time you have at UWL! Remember to give back when you are in a place to do so, because there are so many of us who thrived at UWL because of the generous spirit of those before us.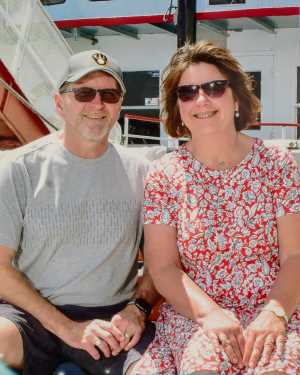 Brad '85 & Gail '89 Quarberg
We were fortunate to benefit from past donors. It's important to pay back and pay forward.

Brad: Marching with the Marching Chiefs past Big Ben in London playing "Beer Barrel Polka.

Gail: Third floor of Graff Main Hall.

Take the opportunity to try something new. You never know what you'll like unless you take a chance!
Lauren Gruber, '17, '19*McKenna Komro, '16, '19
McKenna: I give back to UWL because my UWL education was an integral part of my success as a PA. We wanted to honor our grandfathers in the form of a memorial scholarship. Lauren: To support future healthcare providers!
McKenna:

La Crosse's downtown, bluffs, river, and marsh are beautiful sites to enjoy during every season.

Lauren: Celebrations with my PA school classmates and professors.
McKenna:

Work hard while taking time to reflect on the opportunity you have to obtain an education from a reputable university like UWL.

Lauren: Explore La Crosse and the area while you can.
Every gift to UWL
no matter how large or small
is important.
Many small gifts, when combined, can provide a scholarship, support a program, or fund an undergraduate research experience.
Leaving their legacy
---
There are many ways to create a scholarship fund to help future generations of UWL students. Read more about how UWL alumni and friends are leaving their legacy by clicking the links below.
https://issuu.com/uw-lacrosse/docs/uwl_lantern_summer_2018-web
https://issuu.com/uw-lacrosse/docs/uwl_lantern_winter_2017-18-web
https://issuu.com/uw-lacrosse/docs/uwl_lantern_summer_2017-web
https://issuu.com/uw-lacrosse/docs/uwl_lantern_winter_2016-17_web
https://issuu.com/uw-lacrosse/docs/lantern_winter_2015-16-web
https://issuu.com/uw-lacrosse/docs/lantern_summer_2015_web