Scholarships: Empowering Students, Inspiring Donors
UWL FOUNDATION SCHOLARSHIPS FOR 2019-20
For students: DEADLINE EXTENDED!
Online application (open to all UWL students) opens October 1, 2018.
Deadline for all 2018-2019 scholarships is February 5, 2019 at midnight.
To search for opportunities and apply: Sign-in to UWLACADEMICWORKS.
Please contact Sara Olson at solson@uwlax.edu or 608.785.8005 with questions.
For donors who have established scholarships:
Thank you for you support of UWL students. We are grateful for your generosity! To learn more about the donors and stories behind the awards click here.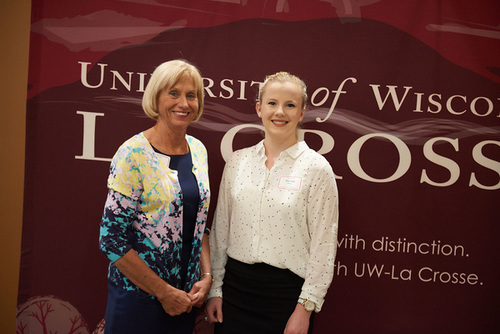 2018 Scholarship Week Recap
2017 Scholarship Week Recap