Scholarships are a great source for funding higher education. Students are often unaware of the wide variety of scholarships available to them. We encourage all our students to take full advantage of any opportunities they may qualify for. UW-La Crosse now offers students a searchable database of available scholarships with the ability to apply for them online. Be sure to also search for any keywords that may describe your situation, such as your specific college or year. The scholarships listed below are targeted primarily towards Geography and Earth Science students.
Recent Scholarship Recipients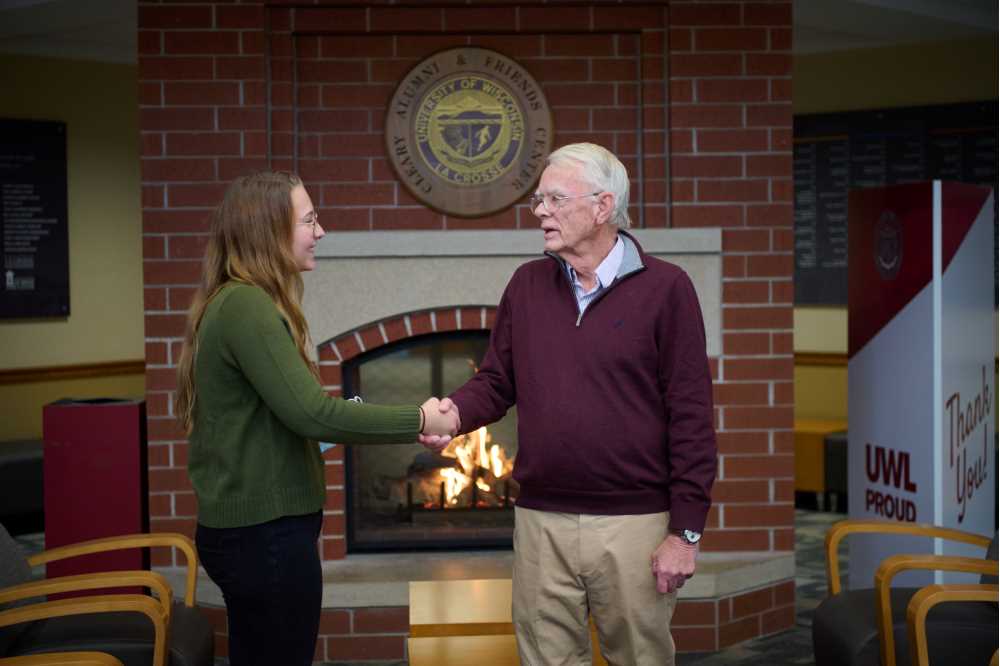 Scholarship Opportunities in Geography and Earth Science
The Department of Geography and Earth Science offers over $8,500 in scholarships each year to Geography and Earth Science majors. Specific UWL Department of Geography and Earth Science scholarship awards and requirements are listed below. Apply for all but the Ryan Poehling and Prairie Springs Unpaid Internship Scholarships through UWL Foundation. Visit the College of Science and Health page for other funding opportunities and to see undergraduate research grant opportunities. Additionally, you are encouraged to look at the national geography and earth science scholarship opportunities listed below.
Additional Scholarship Opportunities through UWL Foundation
Additional UWL and non-UWL scholarship opportunities can be found through the UWL Scholarship Resource Center. Visit this link for information on scholarship sources, application deadlines, and eligibility.
National Geography and Earth Science Scholarship Opportunities
Margaret Chew Travel Fund Request
The Department of Geography and Earth Science has a limited amount of funding available from the Margaret Chew Fund to support Geography and Earth Science students presenting at a conference, traveling for research with a faculty member from the UWL Geography Department, or traveling as part of a UWL-sanctioned learning experience (e.g. study aboard). Funds will be prioritized for Geography majors. Recipients receiving funding in support of research-related travel will be required to present their findings at either the fall (Viterbo) or spring (UWL) research symposium held in La Crosse. Complete this application to request financial support.