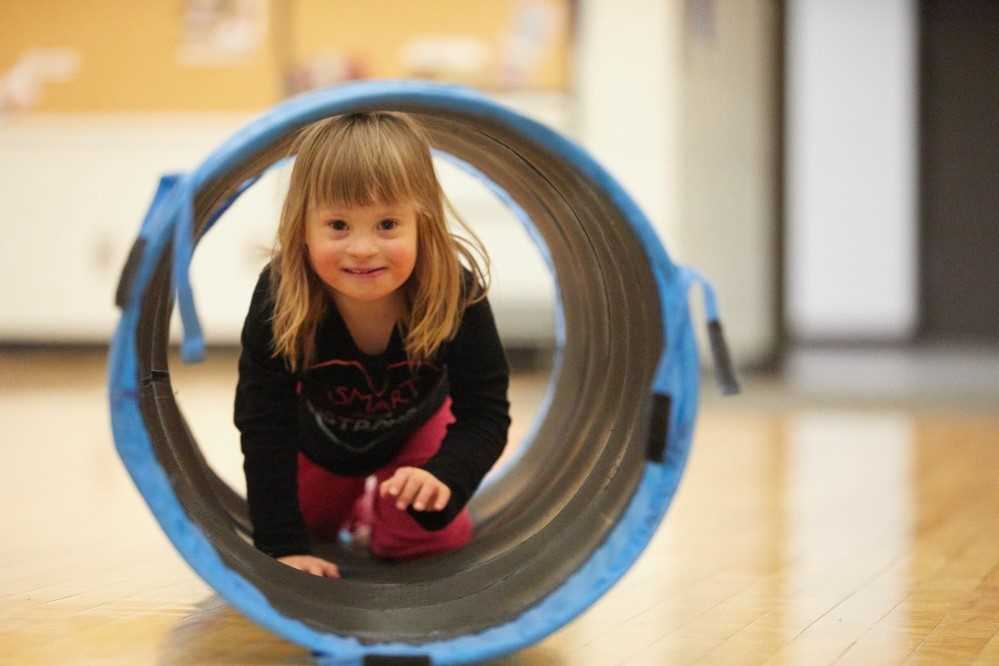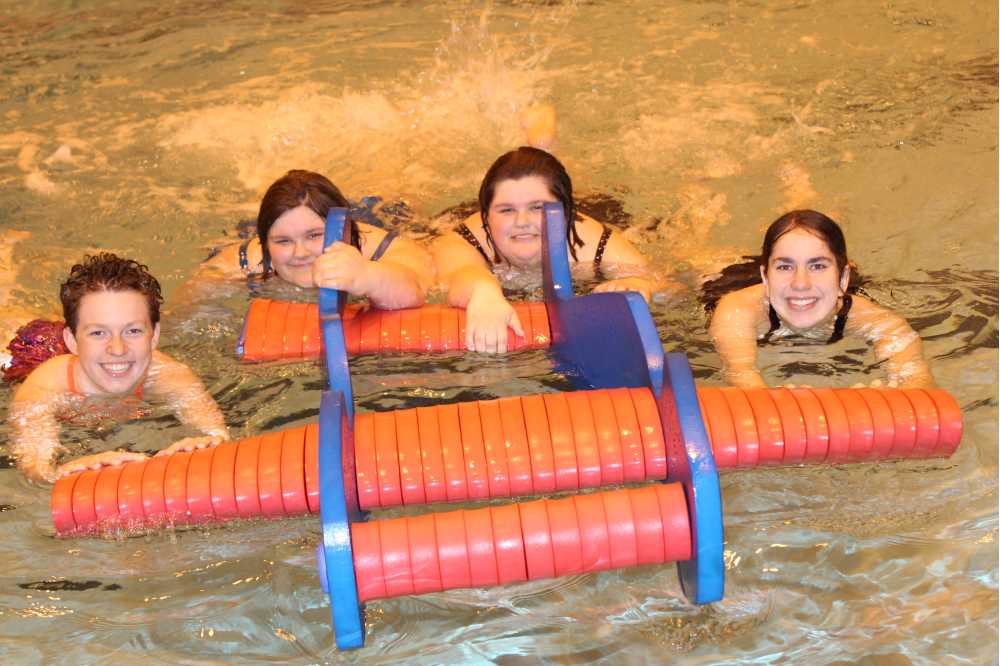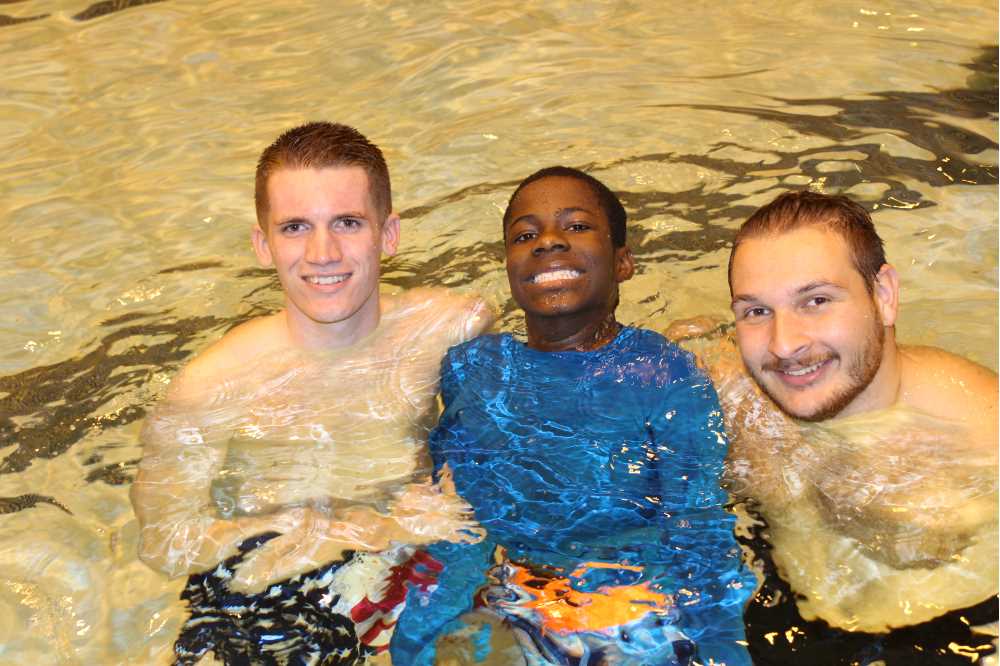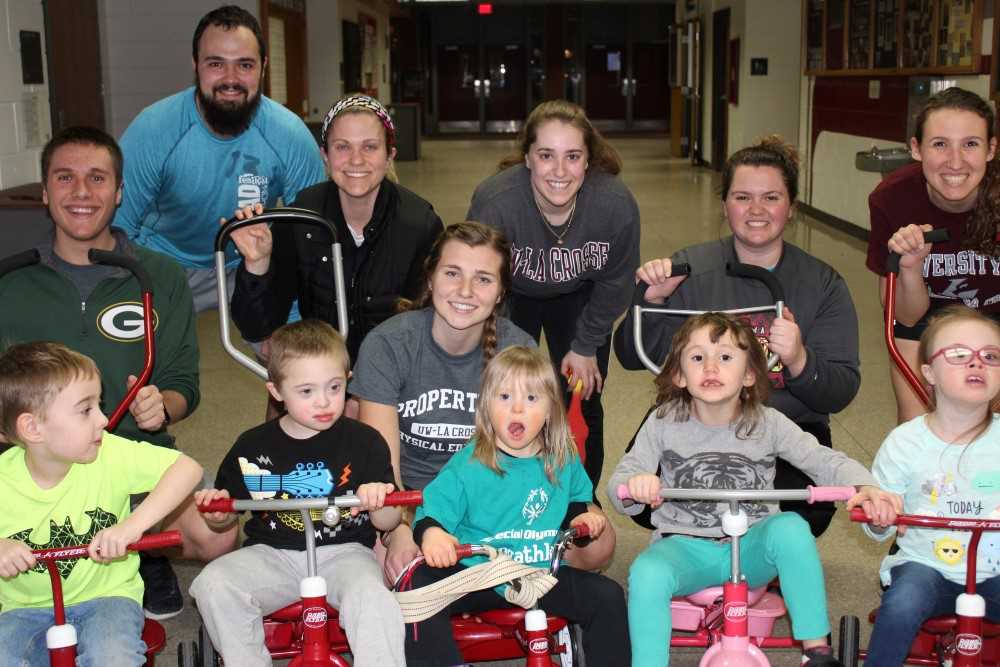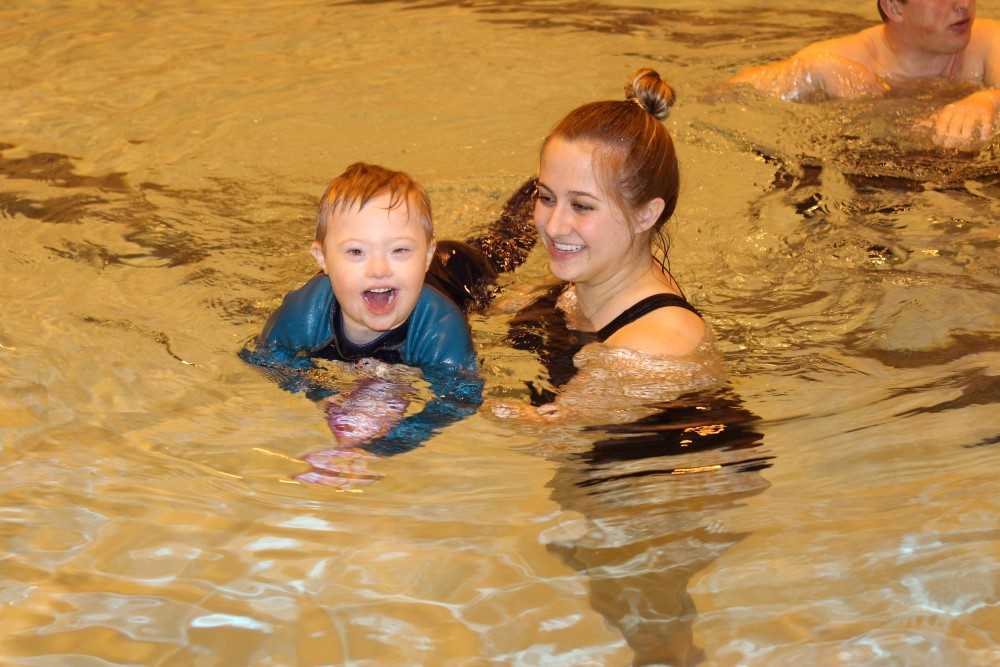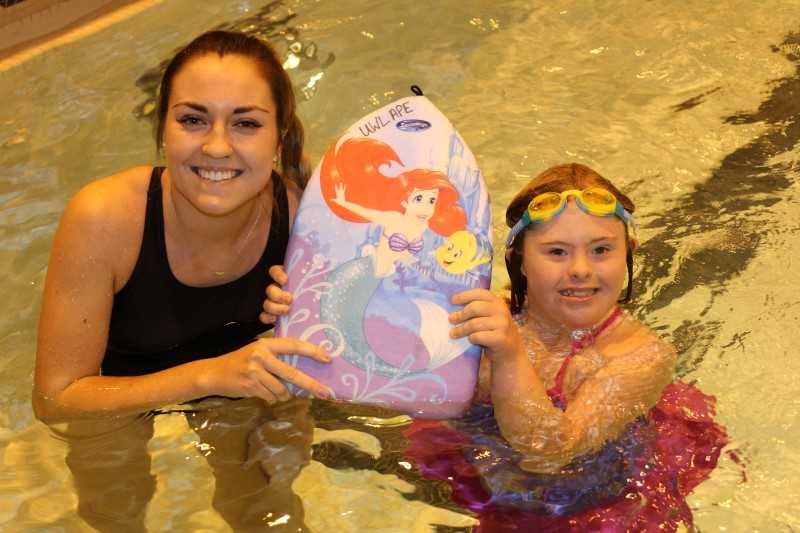 Dear Prospective Adapted Physical Education Teaching Graduate Student:
Welcome to the graduate-level Adapted Physical Education (APE) teacher preparation emphasis at the University of Wisconsin-La Crosse. Below is information about our many exciting professional development opportunities for eligible students interested in becoming a highly qualified and effective adapted physical education teacher. Our program is led by three faculty with masters and doctoral preparation in APE, numerous other content experts in physical education, and a team of PK-12 school-based APE specialists who serve as mentors for graduate students. We offer a Master of Science degree; we do not have a doctoral program.
MDP Gym Time
MDP Gym Time 2
What is the Content of the Program?
Our graduate APE curriculum combines advanced study of general physical education with specialized APE course work with the goal of developing instructional leaders for school districts who provide quality and meaningful services to PK-12 students with disabilities. Courses in APE include content in assessment and program evaluation; advanced study of the causes and impact of disabilities on physical and motor performance; instructional models and teaching strategies in APE; sport for persons with disabilities, and leadership development in APE. These content courses are combined with school-based practicum/clinical experiences so graduates are familiar with and prepared to provide leadership for PK-12 APE service delivery. In addition to school-based practicum, our Center on Disability Health and Adapted Physical Activity serves persons with disabilities in a variety of programs. Graduate students obtain practical experiences and leadership skills in these on- and off-campus programs.
Adapted physical education teacher preparation is supplemented by content in general physical education courses such as curriculum development; analysis and supervision of physical education instruction; adventure education programming; and diversity issues in physical activity settings. The goal of our graduate program is to prepare highly qualified APE professionals who can provide physical education services in a variety of instructional settings and to serve as resource specialists/consultants for physical educators who teach students with disabilities in general or inclusive classes. Successful completion of the program leads to attainment of the Wisconsin 860 add-on teaching license in APE (and generally meets the requirements for APE approval in Minnesota and other states that have separate licensure in APE). In addition to enhancing their teaching and leadership skills, many of our masters level program graduates progress to doctoral study in APE. These persons most often become faculty members in higher education
How and When Can I Pursue the Program?
Our program provides enrollment options depending on how and when persons choose to pursue graduate study in APE. Programs include full-time on campus enrollment during the academic year and summers, "Summer-Only" study, and a longer course of study for those who need to enroll on a limited part-time basis. Each option is explained below.
Full-Time On Campus Enrollment - Academic Year and Summer Terms: Many graduate students pursue their master's degree full-time on campus during the academic year and summer sessions. These full-time on campus students generally enroll in 12-14 credit hours during the Fall and Spring semesters, and 6-9 hours during the summer. Full-time on campus attendance makes it possible to complete your degree requirements in four consecutive semesters allowing for employment within one year after start of the program (e.g., Summer, Fall, Spring, and Summer).
Summer Only Full-Time Enrollment: To meet the needs of current practicing teachers, we have an option referred to as the "Summer Only" program. This program can lead to a graduate degree and/or a Wisconsin 860 add-on certification in APE. A complete graduate degree could be finished in 4 consecutive Summers (summer enrollment only). Students can complete the APE certification only in 2-3 summers (depending on course load and course availability). We offer three separate 4-week sessions each summer from mid-May to mid-August. APE courses are offered from mid-June to mid-August for the convenience of practicing teachers. All courses take place on campus. No on-line distance education is offered.
Part-Time for Several Years: In addition to our full-time programs during the Summer and academic year, we regularly have students who attend part-time on an intermittent basis in various semesters and complete their degrees over a span of 3-5 years. The length of this part-time degree program depends on how many courses a student can complete each semester or year, including summers.

MDP Gym Time 3
MDP Gym Time 4
What Types of Financial Assistance Exist for Qualified Graduate Students?
Our program provides financial assistance in the form of APE fellowships and graduate assistantships to qualified students who are enrolled full-time in either the on-campus academic year or summer only programs. These funded students must enroll full-time, be on campus, and make a commitment to agree to teach APE for a specified length of time after their academic program completion. This "Service Agreement" is part of an obligation to the United States Department of Education – Office of Special Education Programs that provides our grant funds for APE graduate student fellowships. Once students are admitted into the program and accept financial assistance, they sign a service obligation agreement and understand that funds will need to be paid back if they don't meet the APE teaching requirements over several years once the degree program is completed.
All financial assistance is dependent upon a student's successful academic and practicum performances, and on availability of funding from the U.S. Department of Education. There are also funds available through many other graduate assistantships from the university.
We also fund some students on traditional graduate assistantships. Several of these positions are available each year and are explained on our graduate assistantship application.
Nonfunded Students. Not all students enrolled in our APE graduate program receive financial assistance. In addition to fellowship recipients, we have nonfunded students pursuing their degrees during the academic year and/or summer sessions on a part- or full-time basis.
How Do I Apply for Fellowships/Assistantships?
In addition to the on-line graduate academic admission application, those interested in graduate assistantship/fellowship funding, must complete the graduate assistantship application forms on-line at https://employment.uwlax.edu/
Finally, send a short email and your resume to: Dr. Brock McMullen, APE Graduate Program Director at "bmcmullen@uwlax.edu" This short email is separate and different from the Graduate Assistantship application that is online. Contact Dr. McMullen if you have questions regarding the program or application process (608-785-8167). Email Dr. McMullen as soon as you begin your online application process for academic admission.
Please note: Since we are preparing graduate level APE teachers, applicants for Fellowships and assistantships must be certified to teach physical education upon acceptance into the program. Non-certified students can be admitted, but their program of study will be longer in order to complete teacher certification prerequisites. In addition, non-certified applicants are not eligible for APE Fellowship funding.
Deadlines: We have a variety of flexible deadlines based on the semester in which you intend to start enrollment in the program. As a guideline, we start reviewing applications on February 1st, but recruitment continues. It generally takes at least 4-5 weeks to process a complete application once it is received at the university. It is VERY IMPORTANT to request transcripts from all colleges/universities you attended, not just those from your final degree granting school. Admission decisions can't be made until all transcripts are received.
We are very pleased that you are interested in APE graduate study at the University of Wisconsin-La Crosse. We look forward to being part of your future professional development.
Sincerely,

Brock McMullen, Ph.D., Coordinator
Graduate Adapted Physical Education Teaching Emphasis
608.785.8167 (bmcmullen@uwlax.edu)

MDP Gym Time 5
MDP Pool Time