As a graduate student, you are eligible to serve on campus committees and to run for Student Association. You can also compete in our annual 3 Minute Grad Project competition. University involvement can be an important professional development experience during graduate school, so we encourage you to check out the opportunities listed below!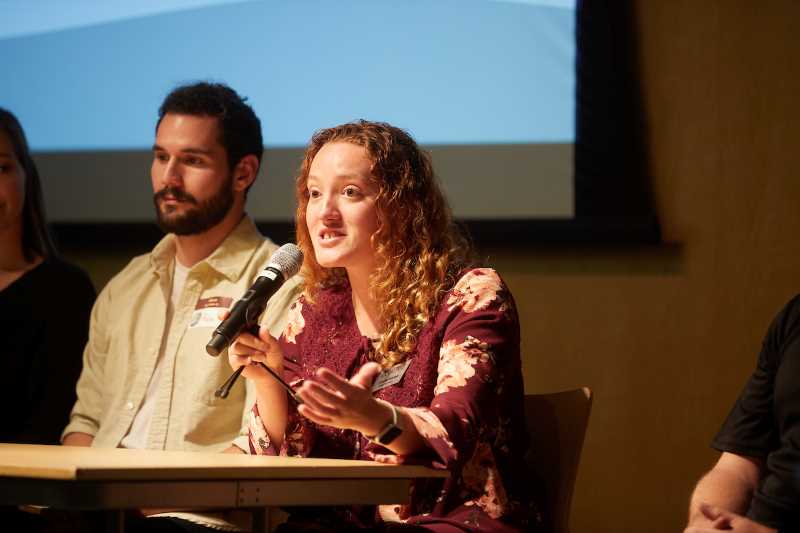 Graduate Student Organization

expanding section
The Graduate Student Organization (GSO) allows students from different programs to meet and network, while also advocating for their own program. We also provide professional development opportunities throughout the year. It is a great way to become an involved member of the UW-La Crosse community.
Email gradstudies@uwlax.edu to get added to our mailing list and receive information about upcoming meetings and other opportunities.
Student Senate

expanding section
The Student Senate is the legislative branch of the UWL Student Association. It seeks to provide a student voice by advocating for student rights and responsibilities, fostering leadership, communicating student issues, and demonstrating respect for diversity in our actions.
Additionally, one graduate student senator typically serves on the UWL Academic Initiatives Differential Allocation Committee (AIDAC). This committee allocates differential tuition funds, which support the Graduate Studies Research, Service, and Educational Leadership grants.
Two graduate students needed for annual appointments
Students can run for election in the fall, or, if vacancies exist, volunteer to be considered for appointment at any time
Contact the Student Association Vice President for more information
Faculty Senate Committees

expanding section
Graduate students are eligible to serve as members on a number of Faculty Senate committees. If you are considering a career as a professor or as a higher education professional, serving on a committee will be valuable experience.
As a committee member you will be expected to regularly attend meetings with UWL faculty and staff. You will receive an agenda before each meeting, so you know what will be discussed. When you have an idea or comment to share at the meeting, you should! Faculty and staff are interested in hearing students' perspectives on the policies and projects which affect them.
To volunteer, email gradstudies@uwlax.edu. Most committee assignments are made in the fall, but openings are sometimes available at other times of the year.
According to the Faculty Senate Articles and Bylaws:
"(d) Graduate student members for the Graduate Committee shall be selected by the graduate student body; (e) Other student members of faculty committees shall be elected to the committees by a method to be determined by the Student Senate."
Graduate & Extended Learning will work to identify students able to serve on these committees and communicate that information to the UWLSA Vice President early in the fall semester. Student nominees may then be brought to Student Senate for approval.