Poster grants for graduate students cover some of the cost (up to $50) of printing large-format posters for conference presentations. Full- and part-time graduate students who are enrolled in an on-campus graduate degree program are encouraged to apply. Applications are accepted at any time.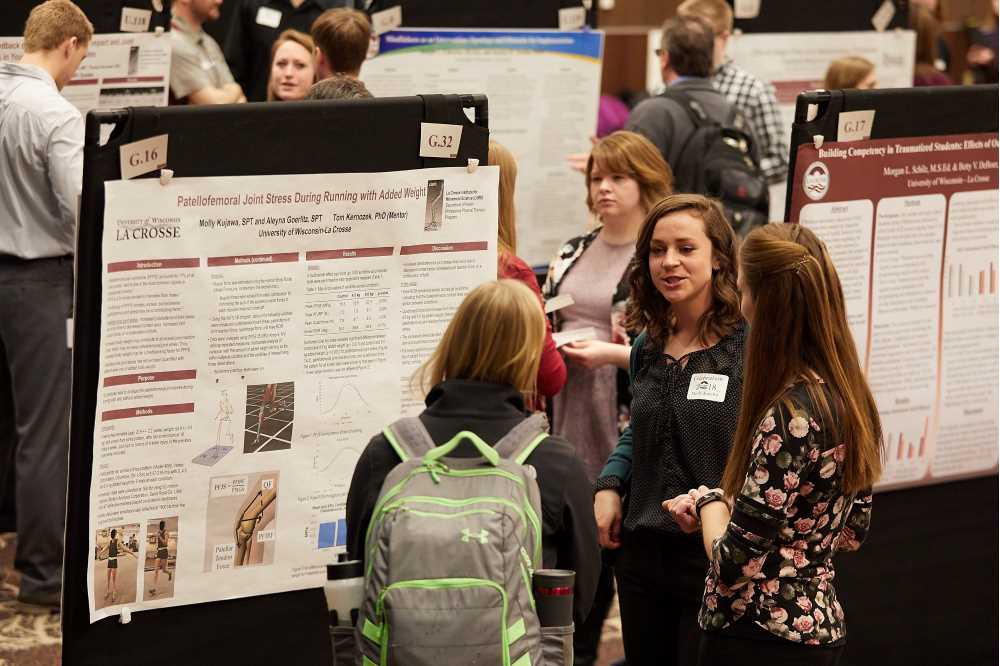 Guidelines

expanding section
Important information:
Please allow 2 weeks for poster grant application review and notification of award.
Poster printing expenses incurred prior to receiving grant award letter are not reimbursable.
Posters printed with Poster Grant funds must be presented at a UWL Celebration of Student Research and Creativity.
Reimbursement

expanding section
Reimbursement requirements:
Submit a completed Poster Grant Reimbursement form and receipt to the Graduate Studies Office (223 Graff Main Hall) within 15 days of the receipt date. Reimbursement requests received after this time cannot be reimbursed. However, extensions may be requested through the Graduate Studies Office prior to the expiration of the 15 day deadline.
Receipt requirements:
Name, address, & phone number of business
Description/itemized charges for service(s) provided
Total amount charged
Total amount paid (receipt must be paid in full)