Several graduate programs at UWL offer students the option of conducting a thesis or dissertation research project. Theses and dissertations are filed in Murphy Library and made available online, so they are accessible to researchers worldwide.
Any thesis, dissertation, or culminating project that will be archived in Murphy Library must adhere to specific guidelines, outlined in this section. Other seminar papers or capstone projects are not required to follow the guidelines.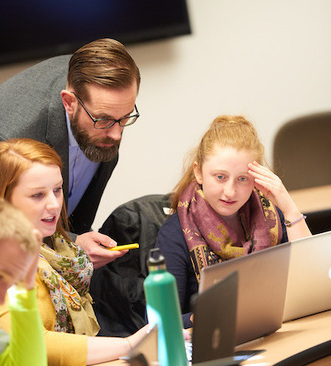 Procedural information and forms
Formatting

expanding section
The UW-La Crosse Graduate Council has established University Thesis Guidelines. Formatting templates are available below to aid initial document formatting. Additionally, failure to review the list of common errors prior to submission of document for Editor Review will likely result in significant increases the editing timeline. This may result in failure to meet semester deadlines.
It is the student's responsibility to ensure the document submitted for Editor Review meets all standards as laid out in the University Thesis Guidelines.
Editor review and binding

expanding section
The Thesis and Dissertation Completion Process document below provides detailed information regarding the editing and binding completion requirements. Please review this document prior to submission of your document for editor reveiw.
Payment options

expanding section
Document processing fees are as follows:
Thesis processing fee - $47
Binding $14/copy
Postage $5/copy
International postage $15/copy
You may pay this fee in person at the Cashiers Office (121 Graff Main Hall) or online via PayPal or credit card. However you pay, be sure to keep your receipt.