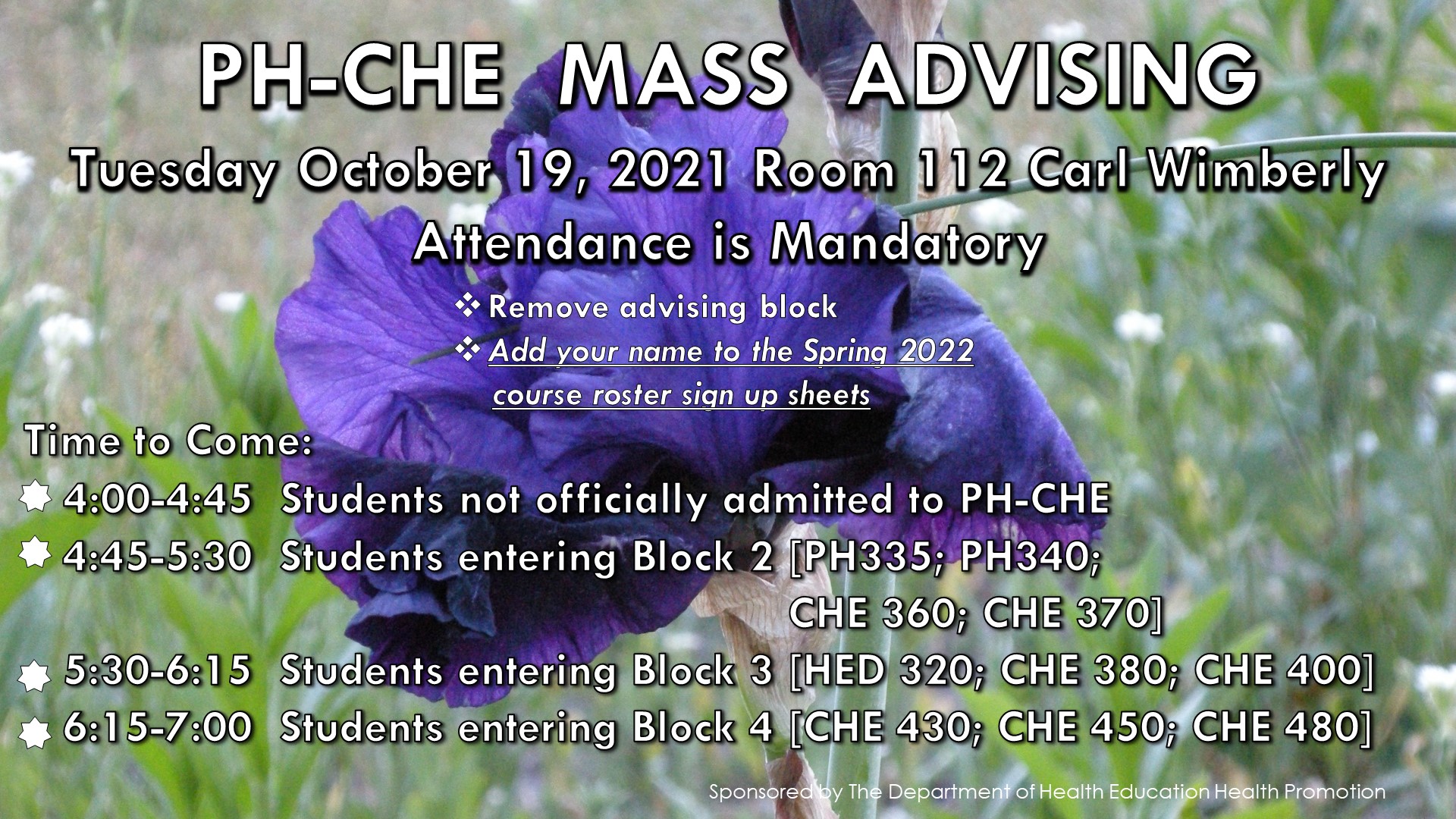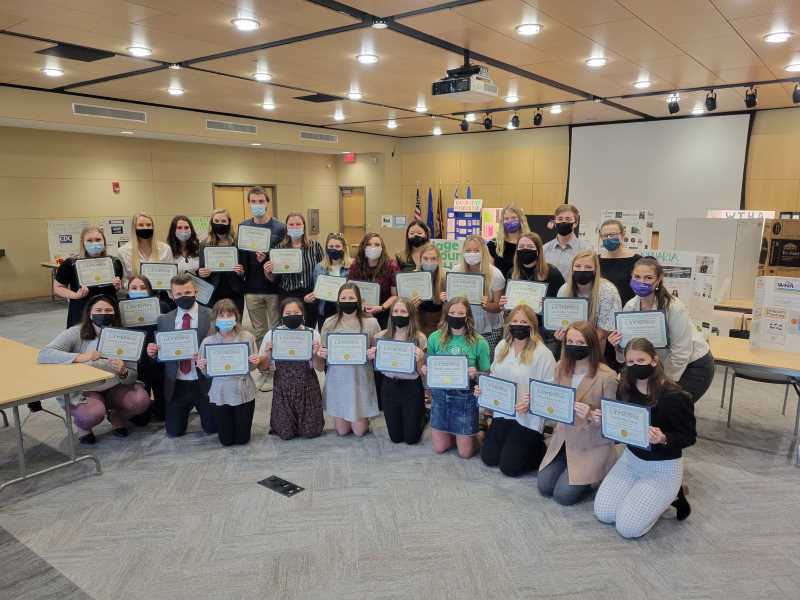 2019 PH-CHE Alum Elle MarkGabrielle 'Elle' Mark, a May 2019 graduate with a public health and community health education major, was crowned Miss Minnesota 2021 in June. Besides preparing for the 100th Miss America competition in December, Mark will spend the upcoming year spreading the word about the Miss Minnesota scholarship program. She will also promote her social impact initiative, "The Campaign to Change Direction: Changing the Culture of Mental Health."
Mark was introduced to the Campaign to Change Direction while serving as Miss La Crosse /Oktoberfest and was drawn to their five habits to help prevent mental health crises.
"This appealed to me as a public health professional," she says. "I've been advocating for the organization since." Mark is also working with the campaign's national office to develop a health habits curriculum for students of all ages.
Despite what happens during the Miss America competition, Mark sees herself returning to school for a master's degree in public health and epidemiology. She has earned nearly $20,000 in scholarships by competing in Miss America-sponsored events to help fund her dreams.
Study shows UWL, Viterbo students plan to get vaccinated
More than three-quarters of students attending La Crosse's four-year colleges intend to roll up their sleeves and get a COVID-19 vaccine.
Researchers from Gundersen Health System's Wisconsin Academy for Rural Medicine, UW-La Crosse and Viterbo University found that 76% of students surveyed at UWL and Viterbo this winter plan to get vaccinated.
The reasons: 81% think the vaccine will protect them, while 82% think the vaccine will protect others. A total of 78% believe the COVID-19 vaccine will be beneficial in getting things back to normal.
"I think what surprised me in the study, if anything, was the percentage of students indicating they would get the vaccine when it became available to them," says Professor Dan Duquette, chair of the UWL Health Education and Health Promotion Department and the study's lead facilitator. "And one of the main reasons was to help things return to normal."
Of the roughly 350 students completing the survey between mid-February and early March, 66% reported they had already received the seasonal flu shot — heeding advice of health professionals to avert a double health crisis.
Duquette says it was an all-hands-on-deck study for him and his students, along with Associate Professor Matthew Bersagel Braley of the Viterbo Ethics, Culture and Society Department, and Dr. Kim Lansing, Gundersen Health System. UW-Madison School of Medicine and Public Health WARM (Wisconsin Academy for Rural Medicine) students from Gundersen and undergraduate students from Viterbo also assisted.
The research is timely for creating strategies to increase turnout for the vaccine once it's available to college students, says Duquette.
"Part of the follow-up messaging needs to point out that most college students intend to get vaccinated — that may inspire some fence-sitters to roll up their sleeves, too," he says.
Please see the full story: https://www.uwlax.edu/news/posts/a-vaccine-victory/?utm_source=Campus%20Connection%202021-04-12&utm_medium=Email&utm_campaign=Campus%20Connection&ConnectionDate=2021-04-12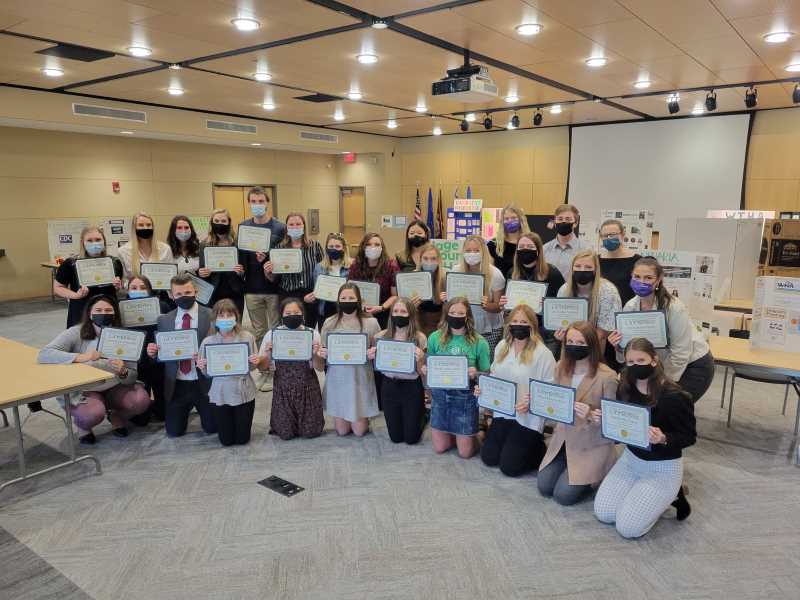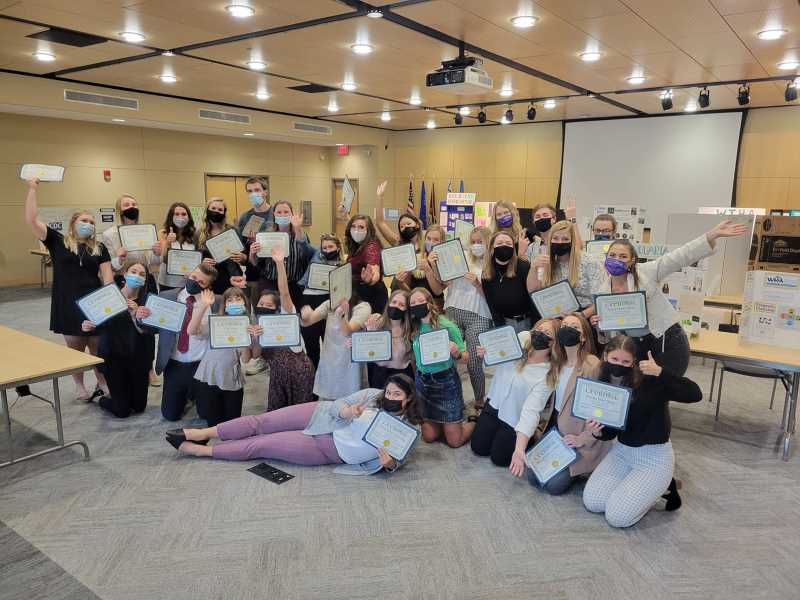 Health Education & Health Promotion kudos
Sierra Rooney, Megan Litster, Katherine Lavelle, Sarah Pember and Jennifer Kosiak
Sierra Rooney, Art; Megan Litster, Biology; Katherine Lavelle, Communication Studies; Sarah Pember, Health Education & Health Promotion; and Jennifer Kosiak, Mathematics & Statistics; presented "Where Do We Go From Here?" at OPID Spring Conference on Teaching on Friday, April 16 online. Invited to be featured roundtable presentation.
Submitted on: April 16
Ashley Clark, Morgan Worachek, Lillian Minor, Keely Rees, Katie Wagoner and Eta Sigma Gamma, Beta Phi
Ashley Clark and Morgan Worachek, both BS Public Health- Community Health Education; Lillian Minor, Keely Rees and Katie Wagoner, all Health Education & Health Promotion; and Eta Sigma Gamma, Beta Phi ; received the award for Health Education & Health Promotion at SOPHE Annual Meeting 2021 on Monday, April 5 in St Louis (virtual). The Chapter Excellence Award is the highest award a Chapter can receive and recognizes a year of Chapter achievement. The Chapter Research Award was based the research project the Beta Phi Chapter conducted in coordination with the UWL Greenfund for the DivaCup Research. This fund provided 40 reusable menstrual cups to be given to University of Wisconsin-La Crosse students. In the spring of 2018, students who were given reusable menstrual cups were asked to participate in research regarding their perceived benefits and barriers to regular use of menstrual cups, social support, and self-efficacy. This project was created using the Health Belief Model for behavior change.
Submitted on: Mar. 19
Dan Duquette
Dan Duquette, Health Education & Health Promotion, elected Chair Caucus Collaborative of the American Public Health Association at the APHA Annual Meeting. The purpose of the APHA Caucus Collaborative is:
-To represent the interests and common concerns of the caucuses relevant to overall caucus administration to the Executive Board and other elements of APHA.

-To facilitate relations between caucuses and other relevant bodies of the association including the Council on Affiliates and Inter-Sectional Council.

-To assist caucuses in their internal management and inter-caucus communications. Eighteen caucuses are organized around an identified public health issue of significance to APHA with a strong focus on social justice.
Submitted on: Nov. 2, 2020
Keely Rees
Keely Rees, Health Education & Health Promotion, elected National Eta Sigma Gamma President. Rees will serve a six year term total, 2 years as vice president, current two as president and the last two as past President. The mission of Eta Sigma Gamma is the promotion of the discipline by elevating the standards, ideals, competence, and ethics of professionally prepared individuals in Health Education. The goals of the honorary include:

-Supporting the planning, implementation and evaluation of health education programs and resources.

-Stimulating and disseminating scientific research.

-Motivating and providing health education services.

-Recognizing academic achievement.

-Supporting health education advocacy initiatives.

-Promoting professional standards and ethics.

-Promoting networking activities among health educators and related professionals.
Submitted on: Oct. 26, 2020
Katie Wagoner
Katie Wagoner, Health Education & Health Promotion, served Vice President for GROW. GROW is a non-profit on a mission to connect children with healthy food and nature. Even during these challenging times, GROW continues to reach and impact hundreds of children, even in the face of COVID, through weekly video lessons and resources, as well as handouts of school garden-produce bundles and snacks delivered through the district lunch program.
Submitted on: Oct. 27, 2020