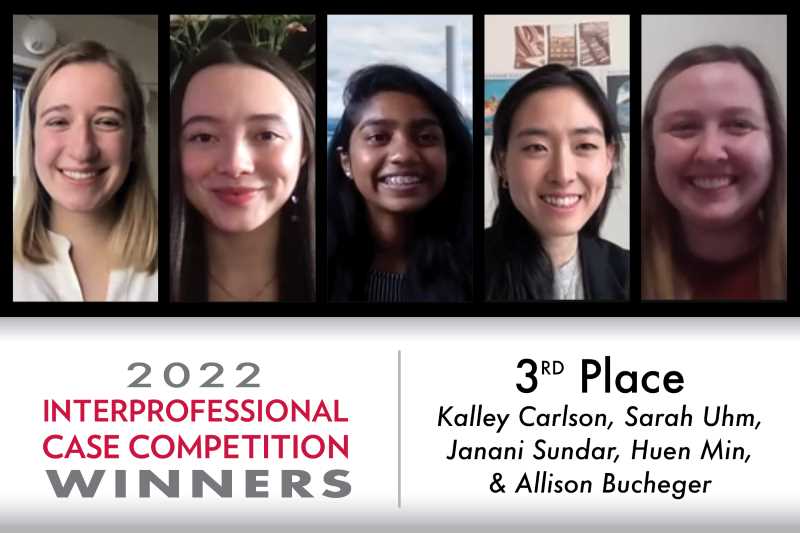 Edith Ben-Eboh recognized for academics, community involvement
Edith Ben-Eboh recognized for academics, community involvement
Edith Ben-Eboh, a junior majoring in public health and community health education, recently received the UWL Student Association's Women of Color Scholarship. "I'm happy someone saw something in me and felt I deserved this," she says.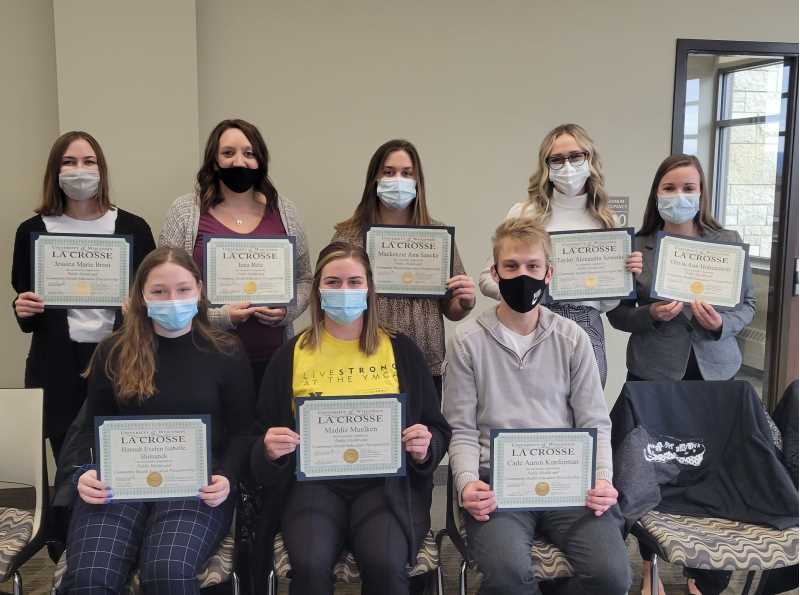 Study shows UWL, Viterbo students plan to get vaccinated
More than three-quarters of students attending La Crosse's four-year colleges intend to roll up their sleeves and get a COVID-19 vaccine.
Researchers from Gundersen Health System's Wisconsin Academy for Rural Medicine, UW-La Crosse and Viterbo University found that 76% of students surveyed at UWL and Viterbo this winter plan to get vaccinated.
The reasons: 81% think the vaccine will protect them, while 82% think the vaccine will protect others. A total of 78% believe the COVID-19 vaccine will be beneficial in getting things back to normal.
"I think what surprised me in the study, if anything, was the percentage of students indicating they would get the vaccine when it became available to them," says Professor Dan Duquette, chair of the UWL Health Education and Health Promotion Department and the study's lead facilitator. "And one of the main reasons was to help things return to normal."
Of the roughly 350 students completing the survey between mid-February and early March, 66% reported they had already received the seasonal flu shot — heeding advice of health professionals to avert a double health crisis.
Duquette says it was an all-hands-on-deck study for him and his students, along with Associate Professor Matthew Bersagel Braley of the Viterbo Ethics, Culture and Society Department, and Dr. Kim Lansing, Gundersen Health System. UW-Madison School of Medicine and Public Health WARM (Wisconsin Academy for Rural Medicine) students from Gundersen and undergraduate students from Viterbo also assisted.
The research is timely for creating strategies to increase turnout for the vaccine once it's available to college students, says Duquette.
"Part of the follow-up messaging needs to point out that most college students intend to get vaccinated — that may inspire some fence-sitters to roll up their sleeves, too," he says.
Please see the full story: https://www.uwlax.edu/news/posts/a-vaccine-victory/?utm_source=Campus%20Connection%202021-04-12&utm_medium=Email&utm_campaign=Campus%20Connection&ConnectionDate=2021-04-12