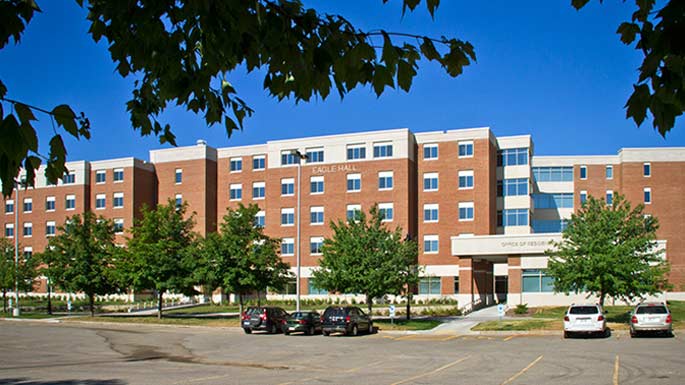 Registration
Registration will open at 10 a.m. on Friday, May 27, and will close at 8 a.m. on Tuesday, May 31.
The WIAA Housing Reservation Form will only be open during the registration window.
If you need to make changes to your reservation, please complete the Reservation Change Form by 8:00 AM on Tuesday, May, 31.The final reservation you have submitted to for WIAA Housing by this time will be the one you are billed for at check-in.
Do not submit duplicate reservations.
Assignments will be made prior to your arrival. Priority for hall assignments will be given in the order we receive the completed registration form.
Preparing to Submit Your Reservation
Want to see the reservation form before it opens? Check out our housing reservation preview. Be prepared to enter the following information:
Basics about your school
Contact information for your reservation (Name, email, cell)
# of guests included in your reservation:

# of male and # of female athletes staying Thursday night and Friday night
# of male and # of female coaches staying Thursday night and Friday night.

Any special housing accommodations a member of your team may requires
Check-in date/approx. time
Coach emergency contact information
You'll receive a confirmation message via email after your reservation is submitted with the housing cost for your team based on the group numbers you submitted.