A Message from the CHRO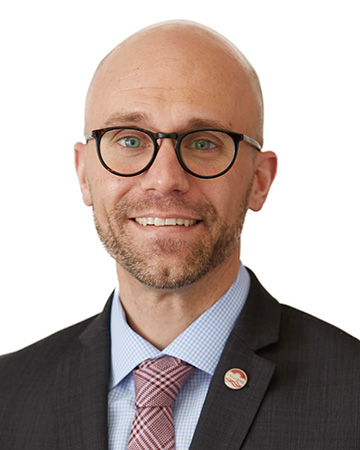 Colleagues,
Since my arrival in January of 2019, Human Resources has been laying the foundation to transform our service delivery model from task-oriented work to creating transformational partnerships. In the Spring 2020 Academic Term, UWL Human Resources will pivot to servicing our campus stakeholders with a Human Resources Partner Model.
The Partner model transitions HR Staffing Resources from administrative, compliance-based duties to assigning each work unit a specific representative who can work closely with the individual department or unit to develop a plan to hire the right people, collaborate and help deploy retention strategies, and closely align institutional practices to ensure current and future success of the University.
In addition, UWL Human Resources will begin working to develop a campus-wide training solution to help with the enhancement of soft-skills, improving communication between supervisors and employees, and work to develop alternative dispute channels to ensure a positive working experience for all.
Each division has been assigned a Human Resource Partner. View the information below to find your Human Resource Partner.
I look forward to serving you and strengthening the supporting role Human Resources plays at ensuring success at UWL.
John Acardo
Chief Human Resources Officer
Learn More About the Human Resource Partner Model:
UWL Human Resources Supports the University:
By working with key stakeholders to ensure the right talent is hired at the right time.
Developing solutions to encourage retention of talent.
Collaborative work to create an environment to develop leaders and empowers employees to solve problems.
Collaboratively work to align solutions and technologies that simplify processes and drive the organization to achieve its mission and goals.
Connect with your HR Partner