International Education Ambassadors (IEA)
International Education Ambassadors (IEAs) are current UWL students that will serve as the first point of contact for students interested in studying abroad and international students. IEA's are responsible for providing students with general knowledge about UWL's Study Abroad programs and of International Education & Engagement (IEE) policies and procedures. They serve as a resource to our current and prospective students. This can include assisting new international students in acclimating and adjusting to campus life, the La Crosse community, and United States culture. IEAs assist new international students in a number of ways, including greeting new students at the airport, leading small student groups through orientation week, and being available to answer questions and concerns.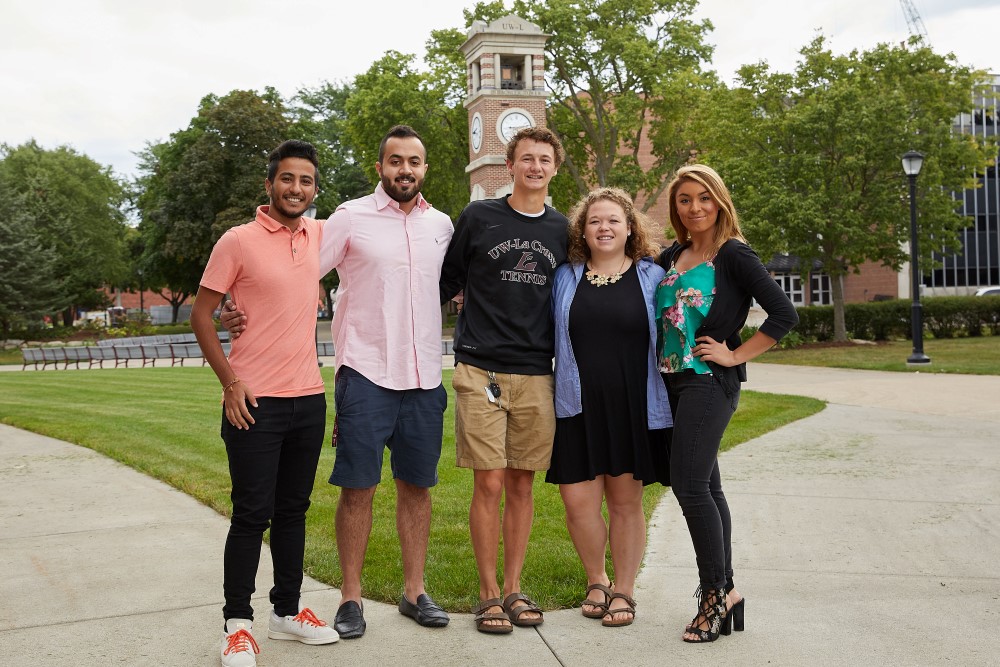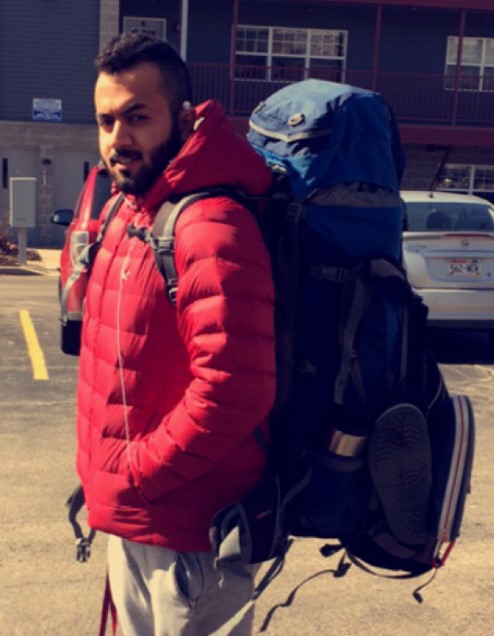 Yousef Almazrua
Hi! My name is Yousef Almazrua and I'm a sophomore majoring in Finance, Risk and Insurance here at UWL. I work as an Arabic Facilitator on campus, so I help native English speakers to learn the foundations of Arabic and the culture. I'm an adventurous, risk-taker, outgoing, and a committed person. In my free time, I usually go to the gym, hangout with my friends, or read something I would be benefited from in the future. I enjoy trying and learning new things from different cultures and backgrounds. I already speak two languages and my third one would be whether French or Spanish and maybe two of them because why not?
"Starting is easy, persistence is an art."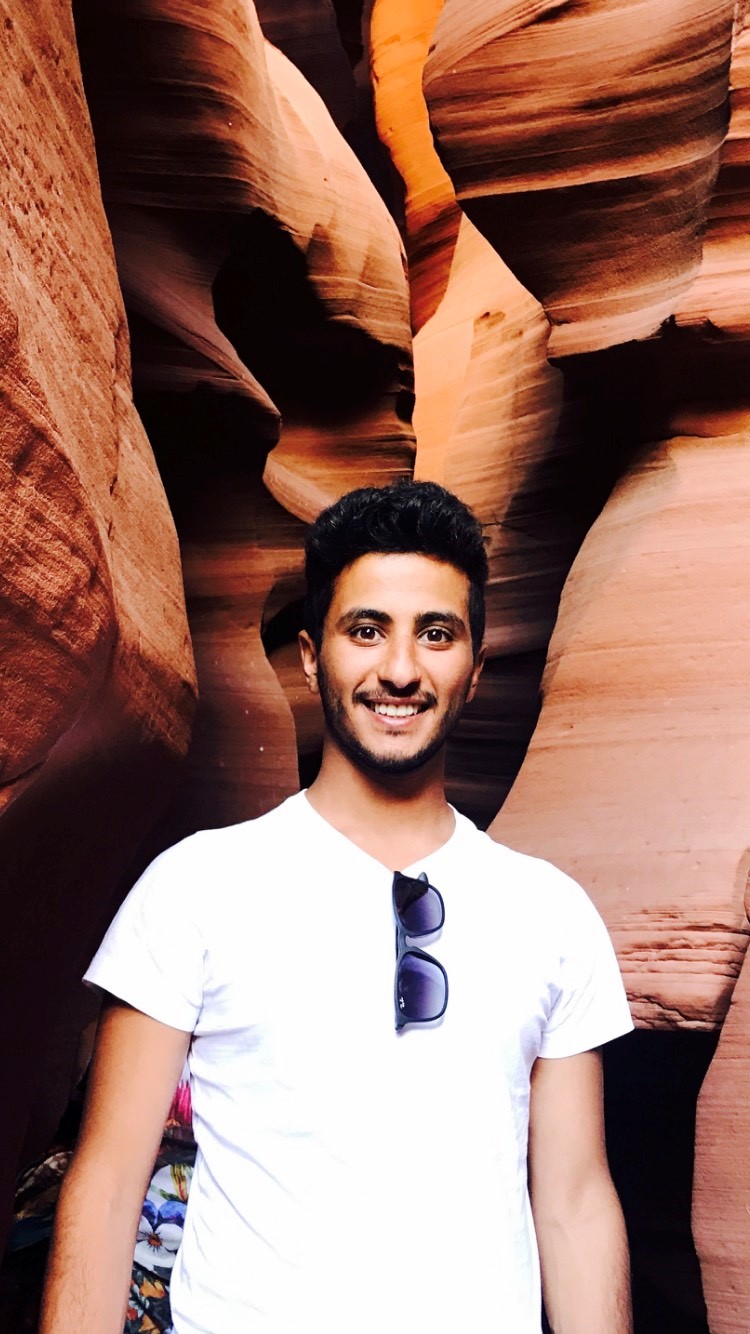 Hatim Alruwaili
I'm a junior International student from Saudi Arabia majoring in Nuclear Medicine Technology. I never say no to new experiences. I love outside activities especially sports. I'm also a Customer Service Representative at Rec Sports Center. Ambitious, outgoing and I'm struggling in learning how to swim. My favorite quote is "Patience is a key element of success."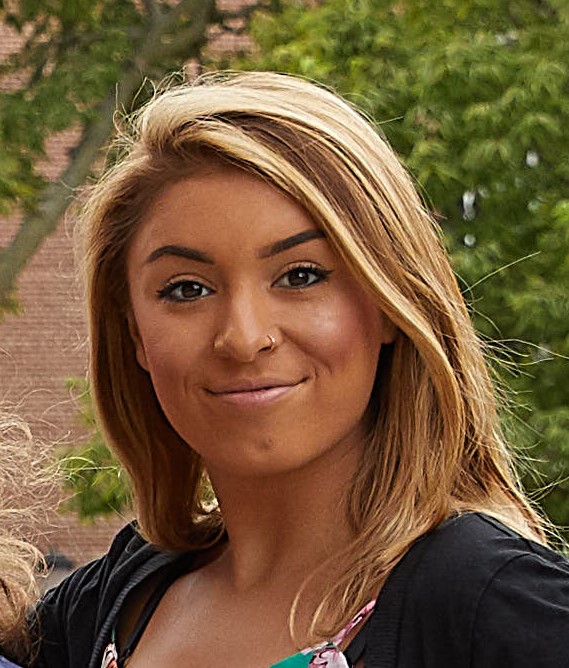 Bre DeJardin
My name is Bre and I'm in my last year at UWL. My main priorities are school and work currently. I enjoy reading in my spare time, traveling, adventure, and playing with my dogs. I love trying new things and living life to the fullest. I just got back from studying abroad in France. Overall, I would describe the experience as being challenging, rewarding, and unforgettable. However, I am happy to be back in La Crosse. The community is great with wonderful local traditions. Studying here, you will meet friends that will last a lifetime while getting a great education. I'm very excited to start my year as an international education student ambassador!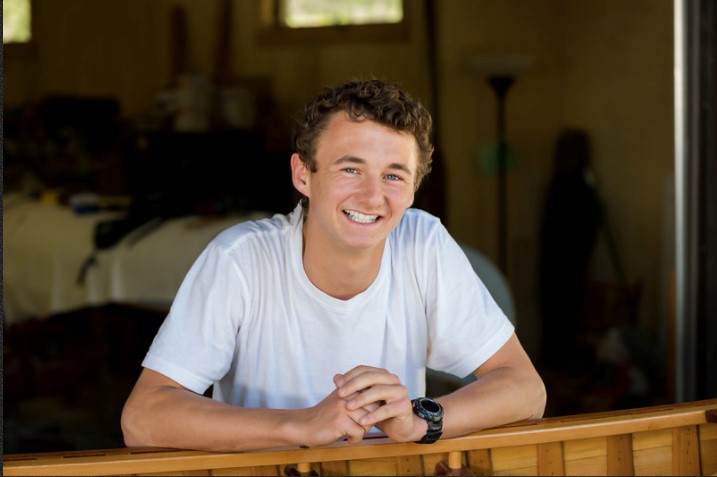 Sam Gowan
Hello!! My name is Sam Gowan and I am a junior at UWL this year. I was born and raised in Saint Paul, Minnesota and am studying biomedical science with a chemistry minor on the pre-med track. La Crosse has grown to become my home for the past few years and I am excited for the opportunity to show others why it is so great. I spend my summers leading canoeing trips in northern Minnesota, so I love the outdoors! I also am a member of the UWL men's tennis team. La Crosse has grown to become my home for the past few years and I am excited for the opportunity to show others why it is so great.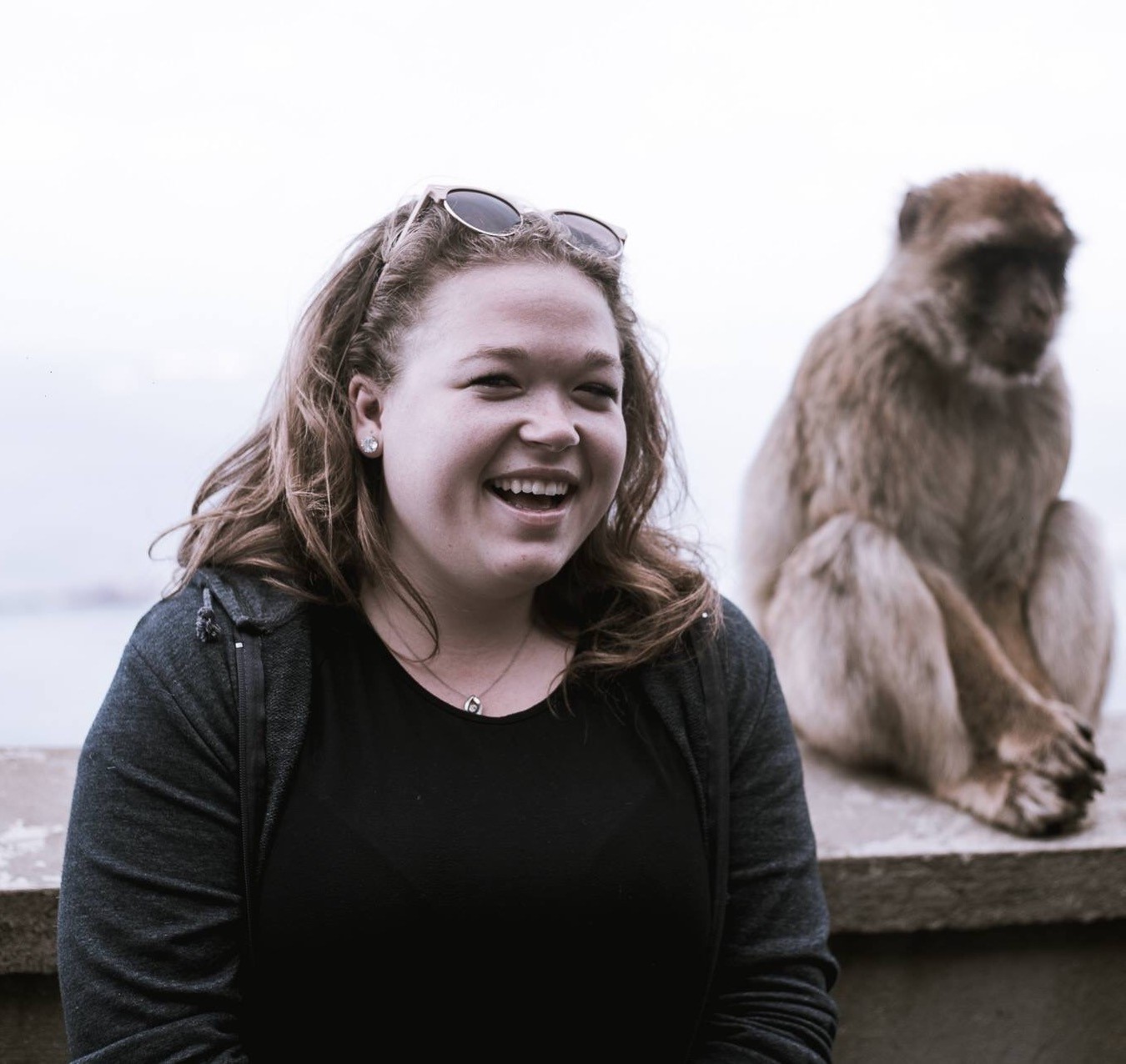 Megan Lemberger
My name is Megan Lemberger and I am currently a junior at UWL studying Spanish education. I studied abroad in Valladolid, Spain this last spring and it was the most amazing experience I've ever had! While abroad, I learned how much I love to travel and experience new places and cultures. Outside of school, I enjoy working with kids and spending time outdoors. During my time here at UWL, I have grown to love the school, the people, and the city of La Crosse and I can't wait to share it with all of you!