English as a Second Language (ESL)
UWL's ESL Institute is accepting applications for Spring & Fall 2022.
We welcome individuals who want to improve their English proficiency for further education, professional development, or personal enrichment. Our focus is on learning academic English through classroom instruction and interactive activities.
ESL Program
3 levels of instruction from beginning to advanced
Classes in speaking, listening, reading, writing
Classes are content-based, so you learn English while studying a topic
English proficiency test to determine your level of ESL study
Classroom activities with American students
Bridge program to enroll in one regular university class in addition to ESL classes in your final semester
Opportunity to earn General Education credit toward a degree program in some Level 3 classes
La Crosse Community
La Crosse, Wisconsin is a mid-sized city (52,000 residents) located in western Wisconsin next to the Mississippi River
Unique scenic beauty including Granddad Bluff, nature trails, and parks
Wide variety of seasonal recreational activities such as biking, kayaking, hiking, skiing, sledding, and ice skating
Regional center for shopping, dining, entertainment, health care, and education
La Crosse Regional Airport (LSE) offers daily flights to and from Minneapolis/St. Paul International Airport (MSP), Chicago O'Hare International Airport (ORD), and Detroit Wayne County Airport (DTW).
Support for Students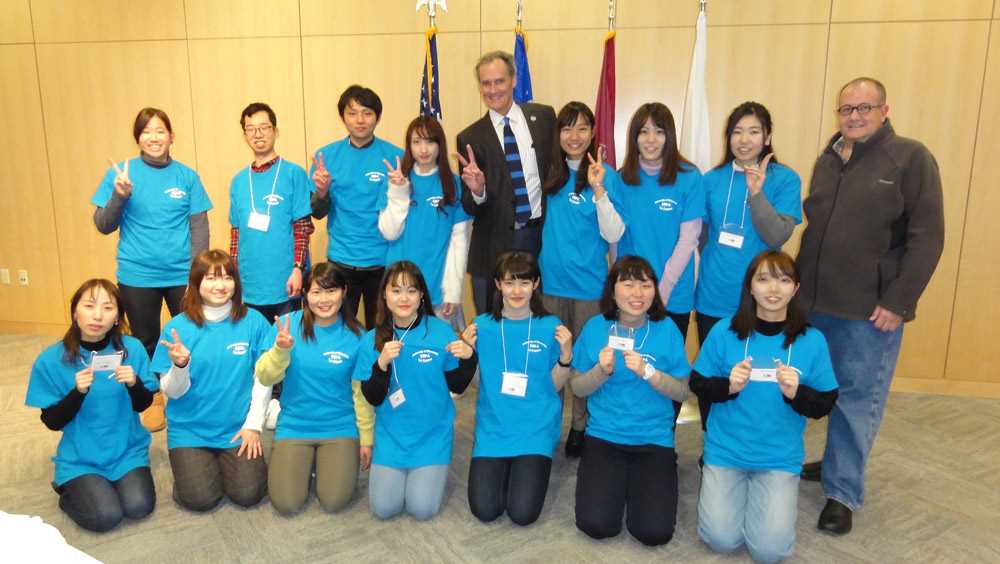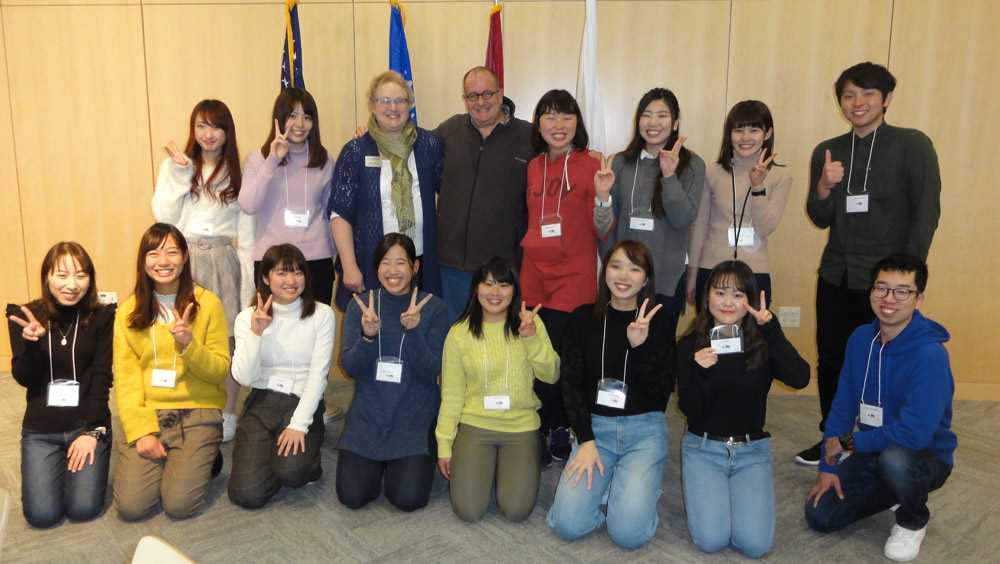 Students from the University of Teacher Education Fukuoka meet with Chancellor Joe Gow and Provost Betsy Morgan
ESL lab

expanding section
1142 Centennial Hall
ESL Language Lab Resources
Internet and Computer Use for Students
Voice Recording Software for Pronunciation Practice
Academic Tutoring
Student Library Collection (Fiction, Non-Fiction, and Reference Books)
Language Games and Activities
Calendar

expanding section
2021 Fall Term
Application Deadline
July 15
Arrival
August 30-31

Orientation
(La Crosse Battery September 1)

September 1-6
Classes begin
September 7
Thanksgiving recess:
The ESL Institute will be closed during the week of Thanksgiving
November 25-28
Last day of ESL classes
December 22
Spring 2022 Important Dates Coming Soon!