Student responses (iClicker)
This is a tool offered for in class polling.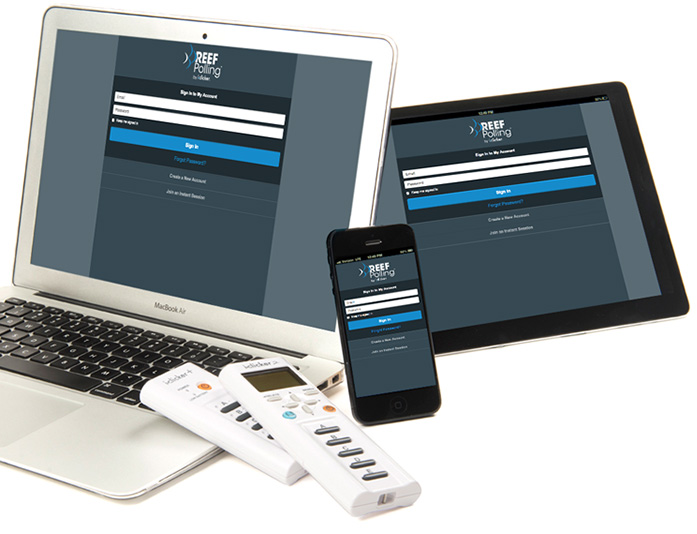 UWL supports i >clicker version 7 and REEF Education. I>clicker is a hardware based solution and REEF Education is a cloud based non-hardware solution. I>clicker is classroom restricted requiring students to be in the classroom and REEF Polling is cloud based and allows students to participate using a wireless internet connection with any laptop, smartphone, or tablet to respond to questions either in the classroom or outside the classroom. With REEF, faculty create their material online with a registered REEF account. Students using REEF will also need to set up an account.
Faculty will need to decide which solution meet their needs and we recommend discussing this first with ITS to determine the best individualized solution. Both i>clicker 7 and REEF Education instructor software are compatible with student REEF subscriptions and D2L.  Also, students with i>clicker remotes can still participate in REEF polling as long as the classroom has an i>clicker hardware base installed.  UWL has no plans to remove bases from current classrooms. Faculty REEF accounts are free, however students will pay a fee based registration that is available in increments of 6 months, 1 year, 2 years, or 4 years.
Some key features of REEF Polling include:
A brief introduction to REEF Polling can be found

here

.

REEF Education (instructor software) is cloud based and does not require instructors to carry software on a flash drive to each classroom, which also insures you are always using the most up to date version.

REEF Education software is preloaded onto all classroom computers and you will just need to sign in to your REEF Polling account.

REEF Polling is a hybrid product which allows students to use a i>clicker2 remote, smart phone, tablet, or computer through a browser - all in the same class. 

Instead of buying an i>clicker remote, students can buy a REEF Polling subscription that is often cheaper and can be bought for a 6 month, 1 year, 2 year, or 4 year time frame.

REEF Polling (i>clicker 7 and REEF Education instructor software) is integrated with D2L to allow for grade book synchronizing of grades.

REEF Polling like i>clicker works with any presentation software (you tube, web page, word, pdf, slides, etc), and provides REEF Polling subscribing students a "study guide" of the questions asked in class at instructors discretion.
iClicker resources
iClicker KB Articles
Loading knowledge base....